Strong market growth for Electronic Lab Notebooks
The market for Electronic Lab Notebooks (ELN) is booming. Experts assume that technological developments and the growing demand to archive and store lab-data and therefore improve the productivity are the main reasons for this positive trend.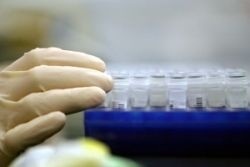 The European ELN market is a scene of much change as the technology continues to develop rapidly and become more refined. Surpassing the capabilities of traditional bound laboratory notebooks, ELN´s provide a sophisticated communication platform that enables researchers to share experiment related information seamlessly, and improve or reuse the data. Moreover, the systems are compatible with Laboratory Information Management Systems (LIMS) which ensures a complete information access and administration.
By using an ELN system, pharmaceutical and biotechnology companies can gain dramatic improvements in productivity for they are able to capture and share all the unique and proprietary information they generate.
However, before ELN systems can be adopted by companies as the principle method of recording lab data, they must meet the reliability, authenticity and corroboration criteria established for paper laboratory notebooks. The systems also need to have a high degree of flexibility that allows scientists from different disciplines to continue working in ways that best suit their needs. But as said above, the ELN industry will continue to release application-specific solutions as well as develop a host of interfaces for other add-ons fulfilling these end-users demands so that in the near future, ELN systems will probably replace the paper notebooks.