Sponsored • Clinical Mobile Devices
Streamlining patient care and making every second count
Connected, high performance tablets enable healthcare anywhere.
Clinical mobile devices now are high performance durable computing devices with flexible connectivity to meet the unique and critical demands recognized as mHealth, or the interoperable mobile solutions that more easily enable electronic healthcare initiatives. Clinical grade tablet PCs provide blending performance and endurance with integrated connectivity that enables smart medical applications and better care.
Mobility makes an impact with clinical grade devices
Optimized medical tablets offer high computing performance that must be blended with rugged construction, developed to medical compliance such as EN-60601-1. As ADLINK's IMT-BT medical tablets, EN-60601-1 compliant devices provide safety, performance and electromagnetic compatibility for medical use. Hospital IT staff is assured devices are protected against shock hazards or electrical interference.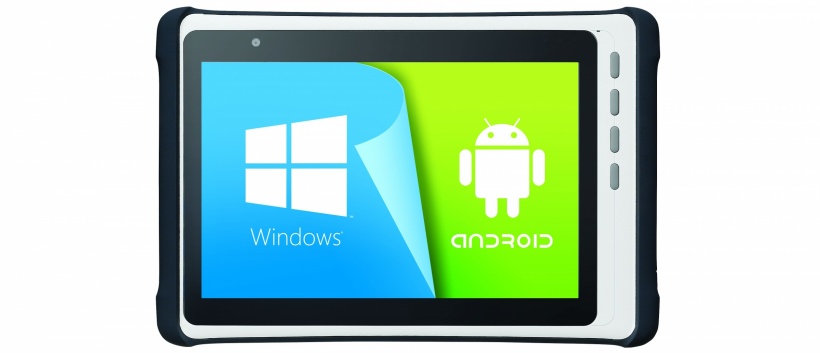 Source: ADLINK
Intel® architecture adds performance value
Intel® architecture adds value to mHealth devices; the dual-core Intel® Celeron® Processor N2807 ensures both high performance and maximum TDP of 4.3 Watts with the Enhanced Intel SpeedStep® Technology to balance power and loads. Integrated security features as Intel® Secure Key and Execute Disable Bit technologies propagate on the healthcare provider's server or network.
Real-time care with flexible connectivity
Clinical grade tablets have to support all the popular connectivity protocols, as RFID or NFC, a range of WLAN including IEEE 802.11 a/b/g/n/ac, and WWANs including high-speed 3.5G HSPA+ and 4G LTE. For the security, the built-in SAM (Secure Access Module) slot enables encrypted communication of RFID and other confidential data.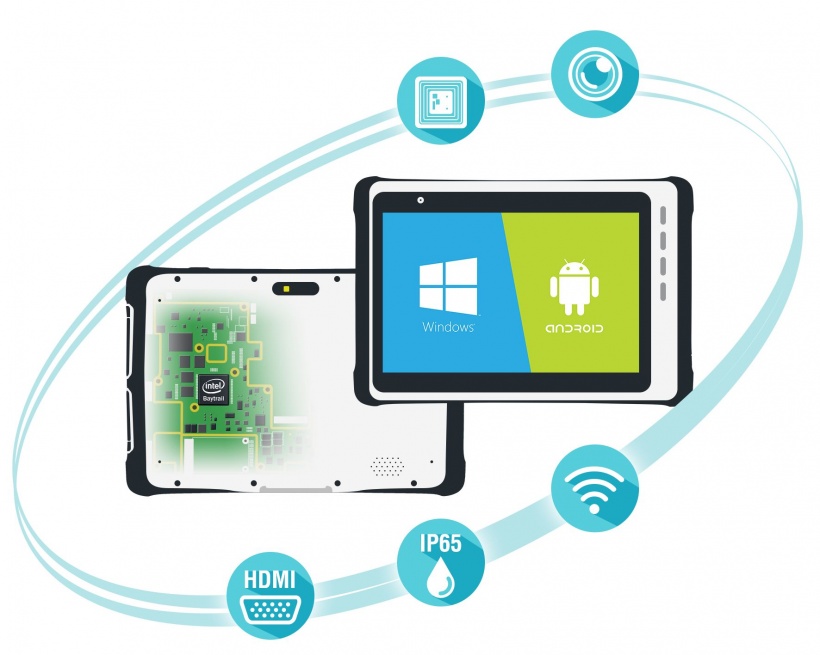 Source: ADLINK
Enabling better care in real-time
Many deployment examples demonstrate how clinical grade devices ensure data is streamlined, care is improved, and costs are reduced.
Medical tablet PCs with connectivity and rugged performance are optimized for Emergency medical technicians (EMTs) or ambulance crews to send vital diagnostics directly from the ambulance to the treatment facility for proper treatment upon arrival or advice on immediate treatment while the patient is in transit.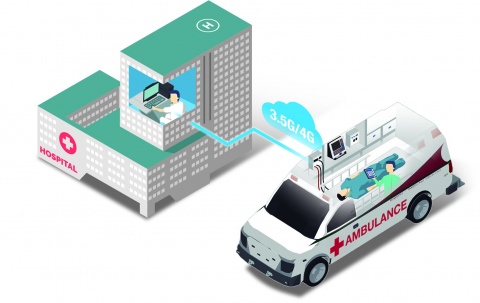 EMR applications enable providers to complete clinical reports, prescribe medication, or verify prescriptions; paperwork is either eliminated or greatly reduced. Also the integrated RFID capabilities enable the use of electronic tags for patient identification and quick update and maintain a patient's records, capturing data from each visit.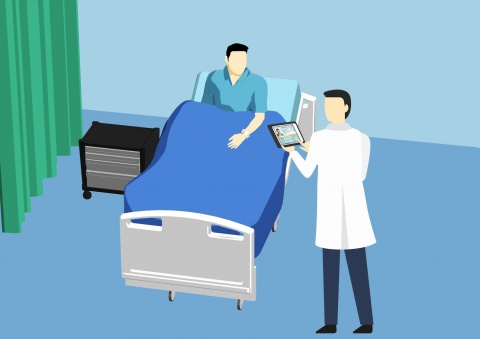 Integrated control units in the operating room (OR) are enhancing patient care – improving staff coordination and workflow, ensuring safety and precision, even creating a more positive mood that reduces stress in high pressure situations. IP65 ingress protection helps avoid contamination, allowing devices to be cleaned easily.
Transforming medicine with mobile health solutions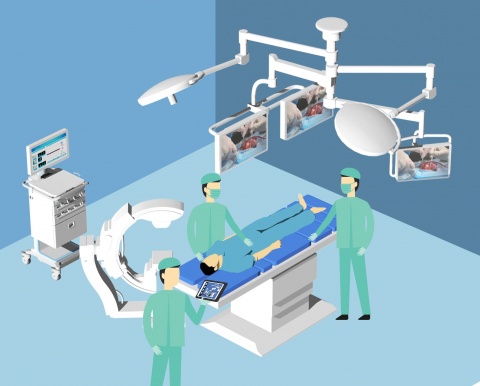 Mobility of healthcare solutions drives expansion of global eHealth initiatives. Deeper and more accurate patient data is available in real-time, specialists can be consulted for collaborative care, and better treatment options in the golden hour can improve outcomes. The efficient data exchange is poised to create positive impact on patient-centric care as well as hospital administration.
Source: ADLINK