Sterilisation reversal
Stop free fertility treatment for "lifestyle" babies to curb climate change
Free fertility treatment should be banned for those making "lifestyle" reproductive choices, such as sterilisation reversal or single motherhood for fertile women. And fertility clinics should be subject to carbon capping schemes, in a bid to help curb climate change, argues a bioethicist in the Journal of Medical Ethics.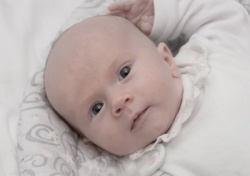 Only those who are medically infertile through no fault of their own should be eligible for government funded treatment, suggests Professor Cristina Richie of Boston College, Massachusetts, USA. Richie singles out fertility treatments (assisted reproductive technologies, or ART for short) because they not only produce a carbon footprint as a result of the resource they consume, but also create a carbon legacy. And she points out, in an accompanying podcast: "Assisted reproductive technologies are typically given in places with enormously large carbon footprints."
The US, for example, is the world's second largest carbon emitter, producing 20 metric tonnes of carbon dioxide (CO2) per person per year, which multiplies by a factor of 5, with the birth of a child, she explains. "Our carbon emissions don't stay locked in one country, but spread out across the world," she adds. In her paper she argues that the environmental impact of medicine and health has largely been ignored, and that the ecosystem is already overtaxed. While ART is not the most pressing environmental issue, none the less, it has created 5 million new lives since the late 1970s, and the number of babies born using these methods is rising steeply, she argues. "It is therefore the obligation of environmental policymakers, the ethical and medical communities, and even society to carefully weigh the interests of our shared planet with a business that intentionally creates more humans when we must reduce our carbon impact," she writes. "The fertility industry is just one small piece of the jigsaw puzzle of rampant consumption that leads to climate change," but it needs to do its bit to start to become more sustainable, she says. She advocates that it adopt a carbon capping scheme, either by making a voluntary but legally binding commitment to meet emissions targets or by working to cut its total emissions, rather like the UK National Health Service has done, she suggests. And it ought to make free fertility treatment available only to those who are medically infertile, not those who are making "lifestyle" choices, such as people who have voluntarily undergone sterilisation; single fertile women who want to become a mum; and fertile same sex couples who want to become parents.
In her podcast she emphasises that she is definitely not saying these groups should not have children, but she says they could go green and adopt. The adoption process needs to be made easier, and society also needs to change its attitude to childlessness, she says. "Retrenchment in all areas of life is the key to slowing down or halting carbon emissions that lead to climate change. For each child made through medical intervention, a carbon legacy results," she concludes. In a specially written blog to accompany the publication of Professor Richie's paper, Dr Iain Brassington, of the School of Law at the University of Manchester, agrees that all areas of life should be assessed for their ecological impact. "If I wanted to frack for shale gas under Manchester, there'd be questions about sustainability, and about whether we should be looking for more and cheaper hydrocarbons given what we know about the environment. So why not ask analogous questions about reproduction?" he writes. And he suggests that the arguments might be taken further by questioning the assumption that facilitating reproduction is always considered to be a good thing.