Contrast agents
SonoVue receives EU approval for detection of vesicoureteral reflux
Bracco Imaging S.p.A., a company in the diagnostic imaging business, announced today that its contrast agent SonoVue (sulphur hexafluoride microbubbles) is the first ultrasound contrast agent to obtain approval in the European Union for its use in ultrasonography of the urinary tract for the evaluation of suspected or known vesicoureteral reflux in pediatric patients.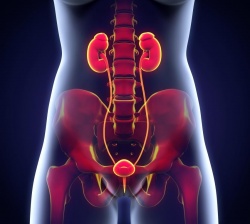 Vesicoureteral reflux is a urinary tract abnormality in neonates, infants and children characterized by retrograde flow of urine from the bladder into the ureter and toward the kidney and represents a common cause of recurrent urinary tract infections and chronic nephropathy in pediatric patients. Voiding cysturethrography and direct radionuclide cystography are the imaging procedures currently used to diagnose vesicoureteral reflux, and both require exposure to ionizing radiation.
"The approval of SonoVue for voiding ultrasonography answers an unmet medical need for an effective imaging study to detect and follow-up vesicoureteral reflux without exposing neonates, infants and young children to the potential harmful effects of ionizing radiation," stated Alberto Spinazzi, MD, Head, Global Medical and Regulatory Affairs, Bracco Group.
"We are particularly proud that, after the Food and Drug Administration in the United States, now also the European Medicines Agency has approved this new and important indication for our ultrasound contrast agent SonoVue," said Fulvio Renoldi Bracco, Chief Executive Officer at Bracco Imaging.

Source: Bracco Imaging
More on the subject:
More on companies: