Smart med-tech radiates from the New North
Although traditionally exporting timber and machinery, today Finland has established itself as a producer of high-tech products. This includes innovative medical technology.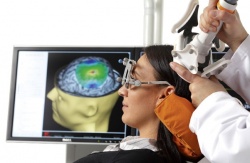 In addition, in the post-Smartphone era following Nokia's sale of this business to Microsoft, med-tech may well emerge to fill the gaps – particularly in combining expertise from information and communication technology with know-how in biotechnology and medicine.
In recent years, the Greater Helsinki region has developed into a leading life science hub with hundreds of companies, numerous universities and various research institutes. Europe should look to this ecosystem – to be inspired, collaborate and purchase some of the advanced solutions originating from this area.
What are the drivers behind this impressive development? Finland is a great innovation environment, explained Minna Hendolin, who heads the Vitality segment of Tekes, the large funding organisation to focus on young and innovative pioneers. The excellent education system and significant overall investment in R&D foster progress; the country is a EU member and also provides easy access to the Russian market. 'Our investments have produced success stories mostly in ICT, but now healthcare is catching up,' added Minna Hendolin. Healthtech is non-monolothic. 'There is no Nokia in bio or pharma' In Nordic countries, as in many other regions, the way patients can access care needs to change – due to demographics, according to Micah Gland, CEO of Helsinki Business Hub: 'Demand is going up while budgets will go down. The system will have to be redesigned, driving the trend towards patient-owned care.'
From the same organisation, Indrek Vainu commented: 'Another change will concern big pharma – drugs are becoming too expensive to develop for the outcome they provide. Personalised medicine in the context of disease models is the way to go. And there will be a convergence of life sciences, ICT, nano technology and natural sciences. Neurogaming is a perfect illustration of this – supporting treatment, rehabilitation and learning.'
Against this backdrop, health technology will 'probably soon be the largest sector in Finland in the post-smartphone era,' said Veli Mäkelä, Chairman of the Finnish Medtech Manufacturers Organisation FIHTA and Chairman of the Board of Planmeca. Finland has enormous potential, which it has started to tap. However, the domestic market of 5.4 million inhabitants will not support this emerging industry, so exporting is the order of the day – just as it was hundreds of years ago. In 2012, med-tech exports reached €1.65 billion.
Impressive emerging products
Medtech Nordic Investing & Partnering is co-organised by Nordic industry associations in the field. The third edition, in Helsinki this summer, drew in 200 delegates and linked 30 funding applicants with investors and partners. Why does the sector need events like this? Health-tech is chronically underfunded, explained Terhi Kajaste from FIHTA. the R&D cycles are long, and budgets are needed particularly for sales and marketing because, in the rather small Nordic markets, emerging companies need to go global as soon as they get approval of a product.
The impressive range of start-ups presenting at the conference included, e.g., neonate clothing, bone density measuring, psoriasis therapeutics, data mining for genetic patterns, new developments in imaging, user-friendly and ecological casts, tongue control of devices for paralysed patients, and many more. This kaleidoscope demonstrates the extensive spectrum of existing and emerging health technology offerings from Nordic countries.
A purchasing event is to be held this autumn, and next year Medtech Nordic Investing & Partnering 2014 will take place in Oslo.
Established firms are here to stay – and grow
Numerous internationally established companies are active out of Finland. GE, for example, 'is here to stay and grow'. Having acquired the Finnish manufacturers Datex-Ohmeda and Instrumentarium, GE sees benefits in the skilled workforce, geographic location, in the EU and close to Russia, and the time zone.
The aesthetics and ergonomics of Nordic design are considered a particular asset, and the high output of patents from Helsinki operations indicates a high level of know-how. Thermo Fisher, a large international lab equipment and reagent manufacturer with several sites and R&D activities in the country, also appreciates the innovation climate, high level of education, and good relations with funding organisations.
Planmeca, a Finnish manufacturer, specialises in the design and manufacture of high-tech dental equipment, and is the world's largest privately owned company in this field. Planmed, part of Planmeca, produces the Verity Cone Beam Computed Tomography technology to provide high-resolution volumetric (3-D) images of extremities at a particularly low dose.
Transition from physical to virtual
Merivaara is a perfect example of the transition the Finnish economy is experiencing: founded more than 110 years ago, the firm began to produce hospitals beds made from metal and wood. Manufacturing still takes place in the country, and exports take up 85% of revenue. A new product takes the company from the physical to the virtual, high-tech world, explained managing director Vesa Vihavainen: the interoperable OpenOR software platform enables integrated operating theatre management.
At the Helsinki hospital of the private Mehiläinen group, part of Ambea, orthopaedist Professor Jari Salo appreciates the high resolution of the Verity system in cartilage scanning for procedure planning in 3-D and also finds the OpenOR solution easy to use.
Routine and research in hospitals
The neonatal intensive care unit (ICU) at Helsinki University Central Hospital provides tertiary-level care to the region. In this country with a disparate population and large distances to travel for patients, the goal is to identify risk groups among pregnant women and to transport them to the small number of centres dedicated to neonatal care. Thanks to regional centres and good prenatal care, 'The percentage of pre-term births in Finland is merely 5-6%, and newborns below 1.5 kg make up only 0.8 percent,' according to Professor Sture Andersson, head of neonatal intensive care. 'The "per-kilo cost" of caring for these pre-term babies in ICUs may appear to be high, but if you take into account that these babies will be part of our future workforce, it makes economic sense to take good care of them – beyond the obvious ethical considerations.'
Subsequent to the research focus on lung and cardiac functions in neonates, today's research is very much centred on the brain, said adjunct professor Sampsa Vanhatalo, head of children's neurophysiology. 'A pre-term baby's brain is not a down-scaled version of a term baby's brain; a healthy brain emerges based on the wiring of various regions of the brain; lesions are detrimental to that fibre-based wiring.'
Whereas innovations in neuroimaging have not produced insights into functions of the organ, developments such as caps with numerous electrodes are yielding more detailed information about activities in the various cortical regions; also, stimulation of foot soles and other body areas have produced measurable signals in the in-lying regions.' The brain plays a pivotal role in the development of a newborn,' Prof. Vanhatalo pointed out. Whilst therapies for lesions may not be available yet, the research aims to identify risk patients among the neonates in order to invest even more time and effort in their care.
Magnetoencephalography (MEG)
The brain also plays a key role at the BioMag Laboratory. Owned by Helsinki University Hospital as well as the Helsinki and Aalto universities, this lab has opened the path to the clinical evaluation of biomagnetism. Its advanced equipment includes whole-head combined MEG and EEG and a navigated brain stimulation system.
The lab has research contracts with the instrumentation company Elekta and software manufacturer Nexstim; the main targets of in-house research are pre-surgical planning for epilepsy and tumours as well as biomarkers for neurodegenerative diseases. The only 3-T magnet in Finland reserved for research is located in the AMI Centre in Aalto University's Neuroimaging Lab. The 3-T MRI machine is rented out to user groups for functional testing of neuroscientific hypotheses. Brain research conducted there includes visual, audio, and social studies.
'The needs of young companies go well beyond funding,' Terhi Kajaste explained. To define their strategy, they require know-how from established companies, users in hospitals, and academia. 'In the European Union, regional ecosystems should expand beyond borders and collaborate to allow for international piloting and, in the end, international sales. We need to understand in Europe that we are in this together; let's do away with those R&D silos. This way, health-tech could gain significant economic momentum and help our health systems to survive.'
Premium neonatal care at the Helsinki University Central Hospital: Prof. Sture Andersson (right) and adjunct professor Sampsa Vanhatalo explain trends in routine and brain function research