Article • One year as Senhance reference centre
Robotic system supports surgeons and increases patient safety
In August 2019, the Evangelische Krankenhaus Wesel (EVK) was the first hospital in the Lower Rhine region in Germany to invest in a robotic system for abdominal surgery. In the beginning, the Senhance® Surgical Robotic System, developed by TransEnterix, was used for minimally invasive interventions in general surgery but today its field of application has widened considerably.
The EVK team is extremely happy with the new technology, says Managing Director Heino ten Brink: "We would make this decision again any time. For us, this type of OR support is the way forward and we are convinced that it will prevail."
In addition to EVK, the operator Evangelisches Krankenhaus Wesel GmbH runs two community medical centres, three nursing homes, an out-patient nursing service and an out-patient palliative care service. A fourth nursing home and a hospice are scheduled to be opened within the next three years. The facilities cater primarily to patients in the region; two departments however have larger catchment areas: the neurology department, including a Stroke Unit and an early rehab centre, as well as visceral surgery which is part of the oncology department. In the past two years the hospital invested heavily in digitalisation: the HIS was updated and all employees were equipped with iPads to enable them to access clinical reports from anywhere. "This digital support takes a huge load off our shoulders", says ten Brink and adds that "the Senhance system fits very well in our current strategy".
© EVK Wesel
In the beginning, the surgeons used the system only for less severe hernia and gall bladder interventions, but in the meantime they have gained sufficient experience and choose it for abdominal procedures such as diaphragmatic hernias, chronic reflux or intestinal conditions as well as in oncological tumour surgery. Gynaecology will be added in early 2021 when a new medical director will start his watch. Initially, the future head of department was sceptical about robotic surgery, ten Brink remembers, but "after he had familiarized himself with the Senhance system he was excited and is now looking forward to the possibilities this new technology opens up."
The system provides the surgeon, who is comfortably seated patient-side at an open console, with detailed high resolution images in up to 6X magnification. The camera is equipped with an eye tracker, i.e. it is controlled by the surgeon's eye movements; the instruments inside the patient body are controlled manually. An integrated tremor filter eliminates the minute – and natural – shivering movements of the human operator thus enabling a degree of precision human hands would never be able to achieve. The advantages for the patients are obvious: smaller incisions, smaller scars, less pain – in total, a less stressful operation.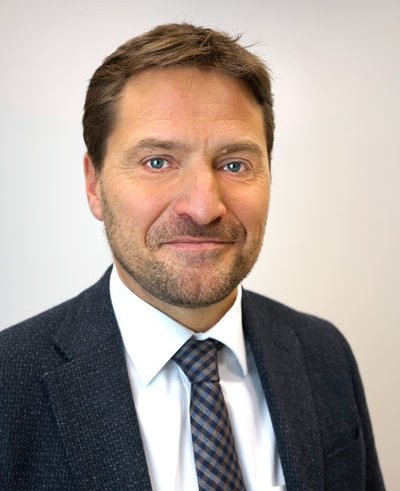 In the meantime, the hospital's new technology has become the talk of the town – and the region. "Many patients choose our facility because they have heard about our state-of-the-art equipment", says ten Brink and adds "people are confident that they receive best possible care and specifically inquire about our Senhance system". His initial fear the patients might be put off by the OR robot turned out to be unfounded: "The patients' confidence in our hospital pays off".
EVK Wesel is one of two reference centres for Senhance Robotic Systems in Germany and one of 32 installations in 31 hospitals worldwide; in addition, interested surgeons and medical students are welcome to spend time at the hospital in order to get a first-hand impression of the new technology – and their potential future employer.
The current team, ten Brink reports, are proud to work in a facility that heavily invests in the future: "For us, the robotic system is a Unique Selling Proposition in the region which puts us ahead of the competition. In the longer term I am sure this will translate into economic benefits."
More information on the Senhance system can be found on senhance.com
Profile:
On 1 July 2020, Heino ten Brink assumed his role as Managing Director of Evangelisches Krankenhaus Wesel GmbH (EVK) when his predecessor Rainer Rabsahl went into early retirement. Ten Brink, who studied business administration, had been deputy Managing Director at EVK Wesel since 2016. Before he joined EVK he was administrative director of Immanuel Hospital Bernau – Heart Centre Brandenburg and Head of Strategic Controlling, Business Development and member of the administrative board at Evangelisches Krankenhaus in Mülheim an der Ruhr, Germany.