Image source: Shutterstock/Willyam Bradberry
Article • Man and machine
Robotic surgery is expanding
Standardisation of robotic surgery procedures is seeing increased usage and improved outcomes for patients and could also play a role in helping with the overall well-being of surgeons in terms of, for example, ergonomic benefits that could reduce repetitive strain injury (RSI) and back conditions.
Report: Mark Nicholls
Richard Kerr from the Royal College of Surgeons (England) recently chaired the RCS Commission on Future Surgery, which focused on advances in medicine and technology, plus robotics, that are likely to change surgical care in the next 20 years. Areas considered included innovations in data analytics, artificial intelligence, genomics, regenerative medicine, virtual and augmented reality, 3-D printing and planning.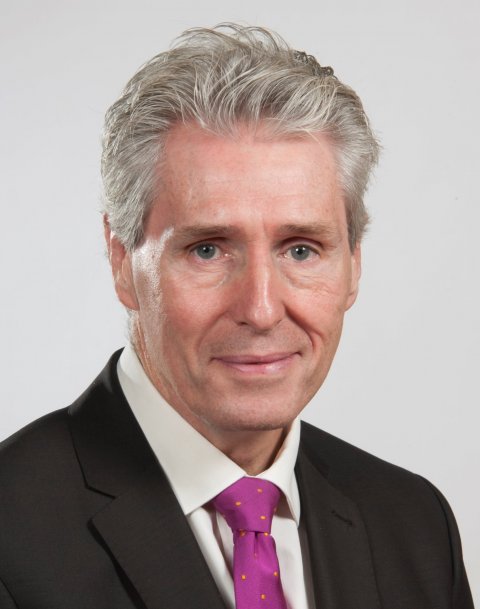 'Perhaps the most important thing to say is that the use of a robot effectively adds to the surgical armamentarium," Kerr explained. "It's about adding to the instruments that we have available to help patients, not about robots doing operations in isolation from surgeons. This is a very sophisticated tool, where the surgeon is in an ergonomically-comfortable position. It's a very precise instrument and therefore eliminates any sort of human frailty like tremor or fatigue.'
Lengthy surgical procedures can be physically tiring; surgeons move into awkward positions to gain a line of sight into a patient, or they use microscopes or manipulate instruments during laparoscopic procedures. Using a robot, the surgeon is seated in front of a screen and can manipulate the robotic arm with his hands from a console. 'You have a very precise instrument that you can navigate to difficult spaces and places within the human body, which gives us improved access, visualisation and illumination,' Kerr pointed out. 'Because you are using minimally invasive techniques, it's also a huge benefit to the patient, hopefully with improved recovery times and less pain. What's also important is that there is the potential to use robots to begin to standardise what we surgeons do. Naturally, there's a variation in outcomes. I think use of the robot potentially allows us to reduce the variation and hopefully improve the level of care that we give patients.'
Training platform
'The training issue is very important. We need to ensure there is a defined training platform that makes sure that we can reap all the benefit and hopefully eliminate any of the risks that come with bringing new technology into our ways of working.' And, Kerr emphasised, 'I think the take-up of robotics needs to be conducted in a structured way, with a structured training programme.' RCS England is keen to work with NHS England to achieve this.
In conclusion, the neurosurgeon sees the use of robotic surgery expanding from the more commonplace use in urology to colorectal surgery, gynaecology, cardio-thoracic surgery, ophthalmology, and potentially into his own field: neurosurgery.
Profile:
Neurosurgeon Richard Kerr, at the John Radcliffe Hospital, Oxford, has been a consultant for 30 years. He devised and ran the Oxford Skull Base Practice and his subspecialty interests lie in skull base tumours, oncology and vascular disease. A former president of the Society of British Neurological Surgeons (SBNS), he sits on the council of The Royal College of Surgeons of England and chaired the independent Commission on the Future of Surgery.