Interview • Touching
Robotic surgery - haptic feedback is a possibility
Robot-assisted surgery still meets with considerable skepticism even though Intuitive Surgical's Da Vinci system has been around for more than a decade. However, few surgeons and researchers are seeking ways to expand the surgical toolbox. Not so the members of the working group 'Surgical technology and training' at the General, Visceral and Transplantation Surgery Department, University Hospital Tübingen: they are particularly interested in haptic feedback for robot-assisted systems. 'Several systems are about to be launched. These are exciting times,' says Andreas Kirschniak, Head of the Tübingen working group and surgeon by training.
Interview: Marcel Rasch
Why the scepticism?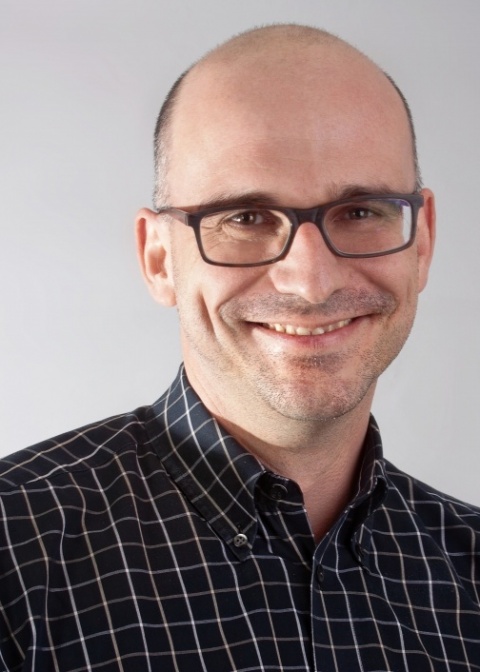 'We are caught between the technological viability of these innovations – their use and potential benefits – and their economic viability,' explains surgeon Andreas Kirschniak, at Tübingen University Hospital. 'In countries with case-based reimbursement schemes, particularly in Germany, the fact that using these systems frequently does not make economic sense is the major obstacle,' he points out. If the use of a robot-assisted surgery system costs more than the insurers will reimburse, hospitals quickly question the legitimacy of such technologies.
The current RObotic Versus LAparoscopic Resection for Rectal Cancer (ROLARR) studywas expected to offer renewed hope that the robotic industry can deliver systems which indeed will improve oncological outcomes. 'Unfortunately the study did not yield the expected results. There are indications of a trend towards improved outcomes, but statistical significance could not be reported,' Kirschniak says. The bottom line for physicians is simple: Does it makes sense to acquire such expensive equipment – with the total cost of ownership going beyond the acquisition price and including substantial amounts for training and operating costs.
'We are smack in this tension between economics and viable healthcare innovation,' he regrets, although still convinced that robot-assisted surgery will prevail: 'Particularly with interventions that require closures in minute spaces through minute accesses, such as d'Hoore rectopexy, a robot is unbeatable.'
Enter haptic feedback
Imagine your tests have shown precisely how much force you can apply on a certain tissue without causing micro-trauma!

Andreas Kirschniak
'When your fingers touch the tissue you feel how strong it is, you feel its elasticity, the pressure you are exerting,' Kirschniak explains, 'and, even with forceps and a needle holder, you do get haptic feedback to a certain degree.' But on the next level, in laparoscopic interventions when long instruments are used, haptic feedback is close to non-existent. 'This is where the robot enters the stage. It can exert far more force than a human surgeon. When the surgeon at a workstation asks the robot to pull the tissue, it executes the command, no matter what,' says Kirschniak. Today, robotic systems do not provide feedback on the force they apply in vivo. 'But, two systems are scheduled for launch in the course of the next two years that offer precisely this type of haptic feedback.'
For Kirschniak this is a major benefit since any intervention, be it with or without robotic assistance, has to be as gentle as possible on the patient. 'In a joint project with Darmstadt Technical University (financed by the German Research Fund), we developed such a robot. And it works very well,' Kirschniak is pleased to report. The force applied in the new robot is not measured at the tip of the instrument in the sterile area but in the adjacent non-sterile area and the values are fed back to the surgeon.
We will see…
'Imagine your tests have shown precisely how much force you can apply on a certain tissue without causing micro-trauma!' That, Kirschniak says, would be major progress because, in almost all surgical interventions, tiny and often invisible ruptures occur, mostly because every patient is different, every tissue is different.
'I'm truly convinced that this new technology will be used in numerous indications particularly due to the robot's ability to move 'around the corner' and in minute spaces,' Kirschniak emphasises. 'True, robotic surgery still has to prove its mettle, but once the first robots with haptic feedback are commercially available I am sure the market will react and new applications will be developed.'

Profile:
Andreas Kirschniak MD heads the 'Surgical technology and training' working group at the General, Visceral and Transplantation Surgery Department at Tübingen University Hospital. His clinical focus is colorectal and pelvic floor surgery, robot-assisted surgery and the surgical treatment of chronic inflammatory bowel disease.