Interview • Cardiology
Rethinking acute aortic syndromes
Technological advances in CT imaging have sparked a veritable explosion of imaging data. Pushing against the rush of novel imaging findings there is, what Dr Geoffrey Rubin calls, the slow wave of adoption in medicine, the acceptance and agreement of the clinical community for new diagnostic assessments.
Report: John Brosky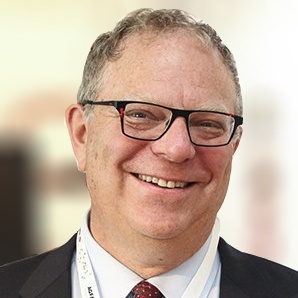 More than 10 years ago advances such as dual-energy and multispectral imaging arrived, offering new perspectives yet, Rubin points out, they continue to challenge medical imagers today. 'Here, there is not so much a new method as one that has only very recently become practical to implement,' he explained.
As Co-President of the 9th Inter­natio­nales Symposium Mehrschicht CT und Aktualisierungskurs, Rubin presented a lecture on 'CT Angiography of the Aorta', which he hopes will 'advance an understanding of how to fully interpret the images we are acquiring in the setting of acute aortic syndromes.'
Interviewed here, he outlines key points covered in his presentation at the International CT Symposium (20-23 January).
'Acute aortic syndromes are an evolving construct,' Rubin states. 'These constructs have been bouncing around the consciousness of imagers for about 30 years yet, with the introduction of CT and, to a certain extent, MR, we are beginning to understand them better than when they were initially described using conventional angiography. We have come to observe that the traditional descriptors are not really how we should be thinking about acute aortic syndromes.'
Can you provide an example?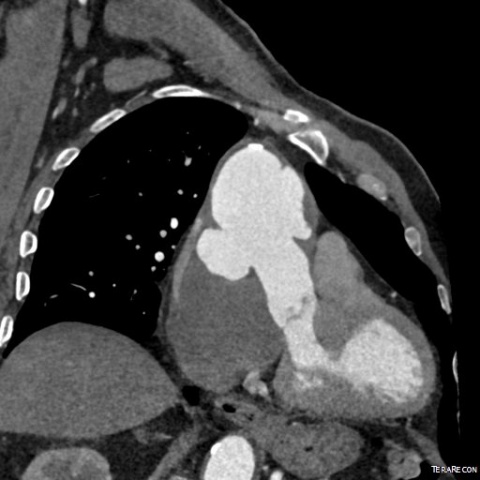 'The original description of intramural haematoma (IMH) was stagnant blood in the wall of the aorta, but this description is identical to an aortic dissection where the false lumen does not communicate with the true lumen. IMH is a phenomenon that can be seen in all types of acute aortic syndromes. Identifying IMH is like saying you see a red car. The car being red may tell you something about the driver, but any car, BMW, Mercedes, Volkswagen can be red.
'The presence of IMH is a sign of the severity of an abnormality. When we take IMH out of the list and are left with two pathological entities, aortic dissection (AD) and penetrating atherosclerotic ulcers (PAU), then we have to add a third one that we have not talked about much, which is ruptured thoracic aortic aneurysm, an entity that causes acute aortic syndrome as well, though it has not been part of the traditional list. In a sense we go from a list that was three, where IMH was viewed as this specialised case of stagnant blood in the wall of the aorta, and we say instead, let's pull that to the side. It's an imaging finding we will see in AD, PAU, and the newly included rupturing aneurysm.'
Do those findings affect the clinical management of these patients?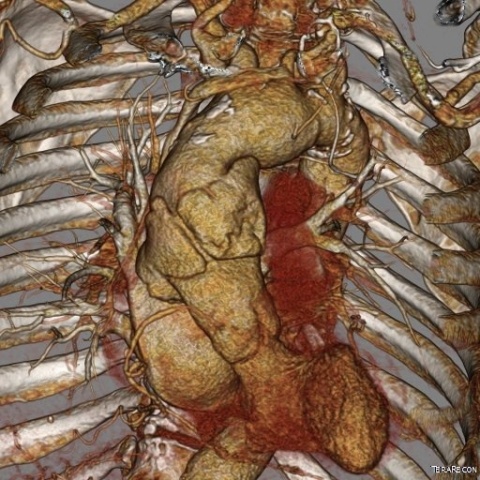 'That's a good question. The clinical management is determined by more than just the identification of the pathological entity, but other issues about where it is located. In the case of aortic dissection, the patient may go immediately to the operating room, or the patient may be observed, or they may go to the cath lab for an intervention. There remains quite a lot of variation in treatment plans, and not a lot of science around the best therapy.
'These designations are not sufficient unto themselves to direct management. What these designations do is explain the underlying pathology, the underlying disease that caused this problem in the first place. These entities can be divided in terms of different sets of causes, though ultimately they converge toward a common final pathway, which is an aortic wall that is falling apart while trying to contain all the blood flow from the heart. And if the wall does fully break down, then it will be a catastrophic event for that patient.
'We understand pretty well what we are seeing. What we are trying to do is much like looking at an automobile that has been in an accident and trying to figure out how it got here. Was it caused by lots of little accidents, was it one big crash, was it a crash with another car, or did it fall off a cliff. This is what I will focus on, how it got there, which is a rich and complex subject, and less about what might be done about it.
'Key for us is to make sure that whoever is going to treat the patient has a comprehensive understanding of what is wrong, what the scan shows is going on.'
Profile:
Geoffrey Rubin MD MBA is the George Geller Professor of Radiology and past Chair of the Duke University Department of Radiology in Durham, North Carolina, USA. A former President of the prestigious Fleischner Society his research interests focus on coupling cardiovascular and pulmonary CT and MRI with novel image processing techniques to detect, characterise, quantify and visualise structures as aids in diagnosis and treatment planning.