Automation
Reducing laborious microbiology testing
Automation of high-volume biochemistry and immunology laboratories has been on-going for more than a decade, yet central laboratories only recently dared to take on the daunting task of automating the more complex processes of microbiology.

Report: John Brosky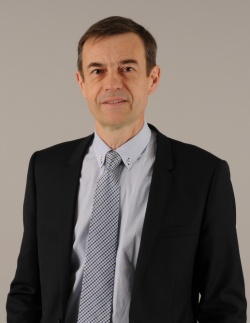 Microbiology tests are performed on a far more diverse range of specimen formats and workflows, require more time-intensive manual operations, incubation periods, experienced reading of results, and reflex testing that leads to further analysis.
To develop a comprehensive system more rapidly, bioMérieux, a leading microbiology company, has formed a strategic partnership with Copan, an Italian firm specialised in the automation of traditionally manual tasks performed in microbiology labs.
According to François Lacoste, bioMérieux Corporate Vice President of the Clinical Unit since last year, the partners intend to develop a comprehensive, modular solution for microbiology that will start with upstream manual tasks, such as the streaking of Petri dishes, and continue to automate processes along the entire workflow to the downstream reporting of test results.
'Automation itself is not a magic solution,' he said, adding that, while automated instruments for microbiology have been introduced, there remain stand-alone operations that are not connected to the larger lab systems. 'Reporting patient information more quickly to physicians, and improving the standard of care, are driving a revisit of the way microbiology labs work, a need to reassess the processes and see where automation can be applied.'
Other dynamics that are accelerating the need for automation in microbiology labs is the aging of the workforce of technicians and an increasing stringency for accreditation and for traceability. Lacoste said bioMérieux has already developed other modules for automation, '…some key assets that we will bring to the co-development agreement with a goal of merging the best from each company', he added.
Additional capabilities to be developed that move to downstream processes include plate transport systems moving specimens into smart incubators, where imaging systems replace visual reading of the plates with algorithms to detect, without an intervention by a technician, the presence or absence of pathogens growing on the plates.
bioMérieux brings to the final stages of the workflow its Myla middleware with what Lacoste termed '…a capability to connect different systems, to follow, monitor and optimise workflow between systems, and finally to provide reports to the lab managers and technicians'. It also contributes to improve the overall lab efficiency.
Under the terms of the agreement, Copan has granted distribution rights to bioMérieux for its Walk-Away Specimen Processor (WASP) and the WASPLab system, effective immediately in France, Germany and United Kingdom. Progressively, these rights will extend to other countries. The specimen processor allows customers to add capabilities such as broth inoculation, gram staining, or diffusion for antimicrobial susceptibility testing.
'We want to be able to go step by step with customers, first providing key components, such as the Walk-Away Specimen Processor and WASP lab and, said Lacoste, 'over time, providing additional capabilities, including an integration of bioMérieux's Myla middleware platform.' He noted that, while Copan has an installed base of 250 WASP systems and a strong brand recognition, there are 30,000 microbiology lab operations worldwide, creating a broad opportunity for partners to build on bioMérieux's leading sales and marketing position in this lab analytics segment.
bioMérieux is present in more than 150 countries through 42 subsidiaries and distributors. In 2014 the company reported full year revenues of €1.698 billion.
PROFILE:
A graduate of the National Veterinary College of Toulouse and with post-graduate degrees from the Pasteur In­sti­tute, Paris in Virology and from the National Veterinary School, Maison Alfort, in Immunology, Francois Lacoste held various management positions in R&D at Rhône Mérieux and Merial. He joined bioMérieux as Executive Director for Design Control and Clinical Trials in 2000, and, from 2005 to 2011 was Global Executive Director for R&D Immunoassays. In April 2011, he was appointed Corporate Vice-President of the Immunoassays Unit and, in July 2013, he took additional responsibility for Global Quality. He has been Corporate Vice-President of the Clinical Unit since April 2014.