Article • Automated tasks
Fast, efficient, cheaper microbiology diagnostics
A fully automated clinical microbiology laboratory system went into service at Heidelberg University Hospital this April. Produced by medical technology firm BD Life Science, this first installation at a German university hospital will play a major role in a study exploring the potential benefits of lab automation in containing the spread of pathogens in a hospital.
Report: Sylvia Schulz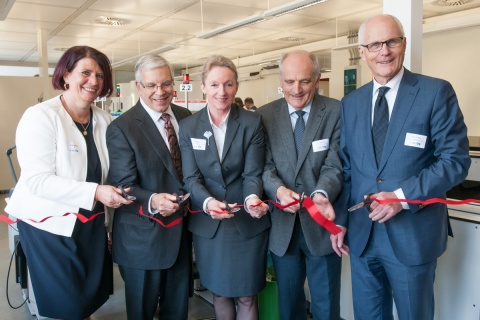 Set up in the Department of Medical Microbiology and Hygiene, at Heidelberg University Hospital, the BD Kiestra TLA (Total Lab Automation) offers fully automated inoculation of patient specimens as well as sorting, imaging, processing and slides transportation to pre-defined work stations and diagnostic instruments, such as a mass spectrometer. Sixty-eight systems have been installed worldwide; Germany has four in use in private microbiology labs.
The ambitious aim is to offer results within 26 hours from receiving the specimen – a major improvement over the 48 to 72 hours required today to identify a pathogen and test for possible resistances. 'Currently available and feasible methods and hospital routines do not allow for further acceleration of microbiological diagnostics – this can only be achieved by automation,' explains Professor Klaus Heeg, who is head of the Department.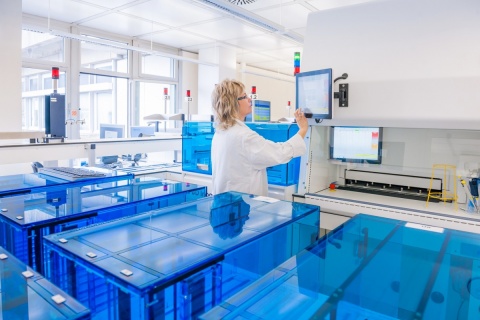 The new system is not only expected to speed up processes but also to increase safety and the quality of the results. The incoming specimens are prepared right away and processed after a defined incubation period. Whilst previously incubation times differed due to a wide variety of workflows, TLA offers a standardised procedure that provides homogenous results and documents them – thus serving as a helpful quality assurance tool.
Patients will benefit from lab automation through faster treatment onset, e.g. antibiotics therapy, while the hospital expects to reduce length of stay. 'With this new lab solution we want to show that even a university hospital can offer efficient, quick and inexpensive microbiology diagnostic services,' says Irmtraut Gürkan, Commercial Director of the University Hospital Heidelberg. 'Whenever a diagnosis is unclear, the patient is separated which hampers clinical workflows and binds capacities. Thus a quick diagnosis is always desirable in terms of economics.'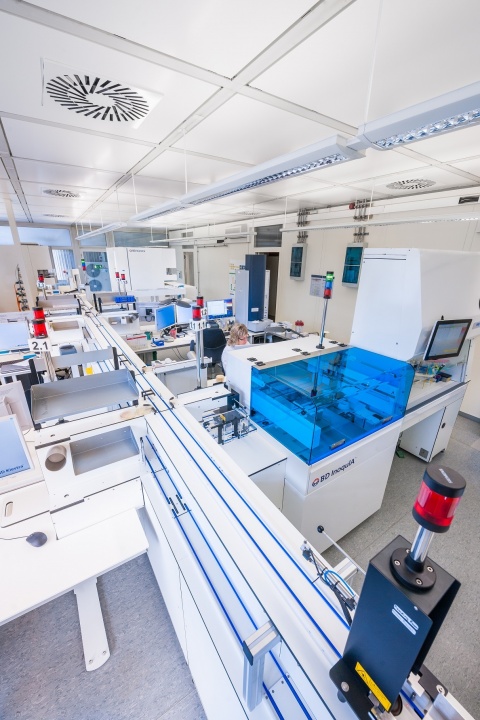 At this point, the hospital is leasing the lab solution, which comes with a price tag of €3 million, since public funding was denied. However, by the time the leasing contract runs out, the initial results of the study will be available – and hopefully support a second application for public money.
The study, a joint project by the hospital research team and BD, is designed to evaluate how the new system combined with a newly developed imaging procedure can help to significantly speed up diagnosis. The study will also show whether a fully automated lab solution can handle the gigantic sample throughput in a microbiology lab of a top-tier hospital. At Heidelberg University Hospital every newly admitted patient who is considered likely to carry resistant pathogens is routinely tested. This group encompasses patients transferred from care facilities, senior citizen homes, other hospitals or patients who had previously stayed in countries where widespread resistances are reported – a total of 40,000 patients per year. Additionally, Heidelberg is presently conducting a large countrywide resistance-screening programme, which translates into around 8,000 specimens being processed and read every single day.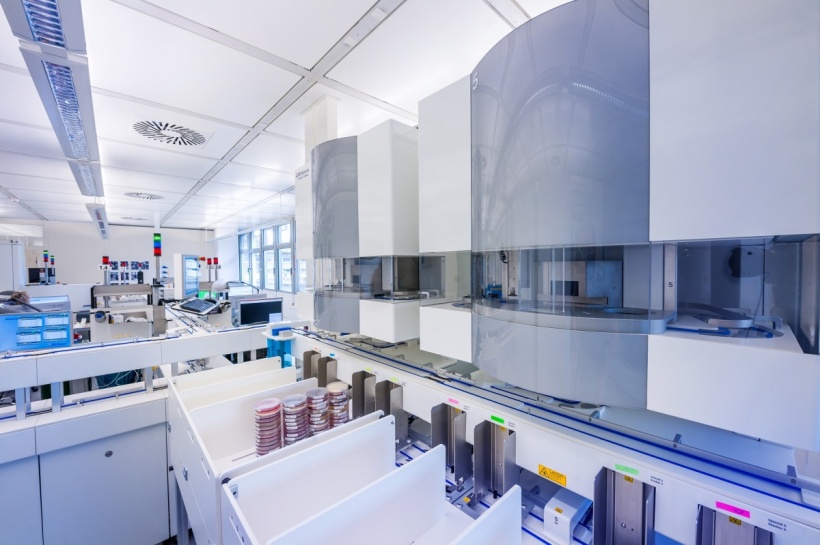 More on the subject:
More on companies: