Article • Mobile
Pulling an operating theatre out of a pocket
Dr Jean Nehme, a London-based trainee plastic surgeon, reflects on his own training – a decade spent attending lectures, revising textbooks, passing examinations − but did he actually practise a surgical operation?
Report: Cornelia Wels-Maug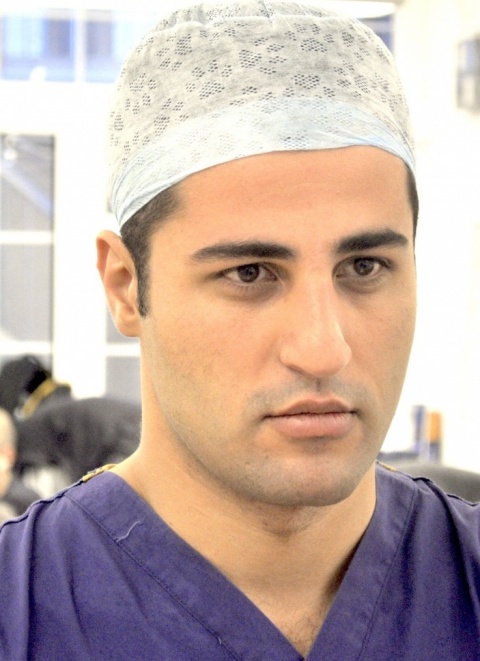 'In training, you spend many months learning how to operate, without performing any operations. It took me a long time to learn to do it the right way and there are very few rehearsal and foundation tools accessible,' he explains. With a shortage of surgeons, trainee surgeons cannot get the valuable experience they need.
That's why Nehme, and three other surgeons, decided to tackle the problem. In 2013 the team created 'Touch Surgery', a mobile surgery simulator that runs on iOS and Android mobile devices. This provides a cognitive map for operations, allowing users to learn and rehearse a surgical procedure step by step on a virtual patient in 3-D in an interactive way.
Nehme believes a successful surgery relies about 75% on cognitive skills e.g. visual and pattern recognition and 25% on technical skills. Therefore, Touch Surgery has been developed on the basis of cognitive task analysis, breaking down a portfolio of operations into a series of steps and decision points. Users are guided with a few swipes and pinches as to where to make incisions, how to remove organs and then sew patients up again. They can also test themselves at each step against a choice of tools and parts of the body. A 'gamification' element allows users to upload their scores and compare them against the top and average score.
The free app currently has a portfolio of more than 40 virtual surgical simulations, co-authored by expert surgeons at leading international associations and medical institutions. In this way, Touch Surgery wants to facilitate the dissemination of surgical best practices and novel procedures and to improve patient outcomes. With more than one million users in over 225 countries in the three years since its launch, the company clearly meets a universal need for this tool. It appeals not only to trainee surgeons but also to established surgeons to help them keep abreast of advances in medical technology.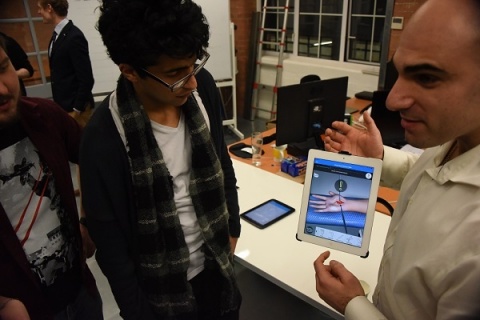 Patients also find it a useful tool because it assists them to better understand the procedures they are about to receive. The app has been fully endorsed by surgical societies such as the Royal College of Surgeons of Edinburgh and the American Society for Surgery of the Hand (AASH), and is also integrated into leading residency programmes in the USA, for example by the Stanford School of Medicine, Harvard Medical School, Penn Medicine, NYU School of Medicine.
More recently, the company applied the technology in the virtual reality space, allowing multiple teams across different locations to collaborate on establishing a knowledge base of surgical techniques and best practices.
What's next?
Touch Surgery is keen to put this technology on wearable hardware to make it part of the operating room to provide a decision system to assist surgery. The firm also looks into applying cognitive mapping in robotics. With a background in medical engineering, gaming, simulation and animation design − with animators who worked on films like Avatar, Finding Nemo, Gravity and Skyfall – the team looks set to come up with more innovation for the operating theatre. That's certainly a firm to watch.