Article • Bringing AI to the clinics
Pioneering a vendor neutral AI system
Capturing all the possibilities brought by AI long-seemed a faraway dream for hospitals, since most artificial intelligence (AI) solutions are vendor dependent, thus complicating their deployment in clinical practice. However, the dream has become reality at Utrecht UMC, which launched a pioneering AI infrastructure able to monitor information and run any algorithm from its HIS, RIS and PACS.
Report: Mélisande Rouger
Before presenting his keynote lecture 'How to Bring AI to the Clinic', at the European Society of Medical Imaging Informatics (EuSoMII) annual meeting in Valencia, Spain, Dr Tim Leiner, chair of cardiovascular imaging at the department of radiology and nuclear medicine at Utrecht UMC, discussed with us his experience in building the new infrastructure and how it helps improve clinical workflow.
One tool to rule them all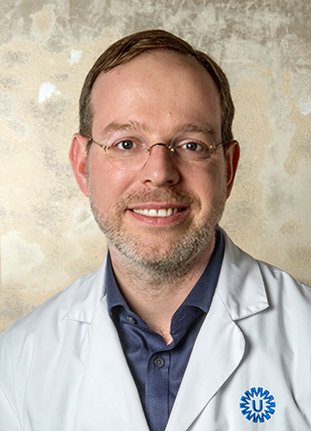 'We created an inhouse infrastructure to upscale the AI algorithms to the eyeballs of the radiologist. Not on some laptop away from the reading room, but right inside the room, on every workstation,' Leiner explained.
The IMAGR infrastructure took three years and many extra hours to build, as well as €150k in hospital funding and a 650k university grant. The result is a tangibly improved workflow and complete vendor independence, a long-awaited possibility by hospitals. 'Our infrastructure is completely vendor agnostic. We don't want any single company's platform, because then you are stuck with their product and can't use anything else. We wanted our own tool, so that we could very rapidly incorporate every new algorithm out there,' Leiner emphasised.
IMAGR is able to monitor information passing through the HIS and RIS and act on it whenever needed. For example, it can recognise a brain MRI exam and pick appropriate algorithms that can help diagnose and quantify volumes. The infrastructure will then recover the patient's images from the PACS and activate the pipelines it deems appropriate, and either send resulting images back to the PACS or present them in a dedicated AI viewer on the PACS station - or both. The physician can also give feedback to enhance the system, by pointing out when an algorithm fails or succeeds to perform a task, for instance detecting a lesion. IMAGR works through Dockers, a platform that takes the algorithm and deploys it through the infrastructure, without users noticing the source code. 'It's basically a self-contained piece of software that can run the algorithm,' he explained.
A whole range of clinical applications
Many tasks that were time consuming can now be done automatically in daily practice, thanks to the algorithms deployed in the infrastructure. For example, it can trigger white matter hyperintensities segmentation and run brain segmentation at the same time, meaning that radiologists no longer have the dull task of quantifying these lesions manually. 'If we have a patient with a request for dementia and that patient is sent to the MRI,' he said, 'we can already trigger this pipeline upfront, when the images are sent from the MRI scanner to the PACS, so that when the radiologist opens and reads the case, the data is already there.'
Quantification of body fat and muscle, an increasingly useful measurement in oncology and cardiovascular disease, is now also possible at UMC Utrecht, which implemented an algorithm that was developed by QuantibU, and can do segmentation and give back quantification within seconds. 'Manually, this task would take 10 to 20 minutes per slide, so nobody does it. Now, in just a click, you have all that information. This is pretty awesome,' Leiner pointed out.
The team working on IMAGR was led by Wouter Veldhuis, associate professor of radiology at Utrecht UMC and initiator of the project, and Drs. Edwin Bennink and Christian Mol. Leiner encourages every hospital to build its own infrastructure, but also to carefully think of how they really want to use AI, to make the most of the technology. 'You have to have tools that allow real-time interaction. The key is to choose a couple of use cases carefully, because it takes additional time to your normal workflow. But we need to do this to see what the results of algorithms are.'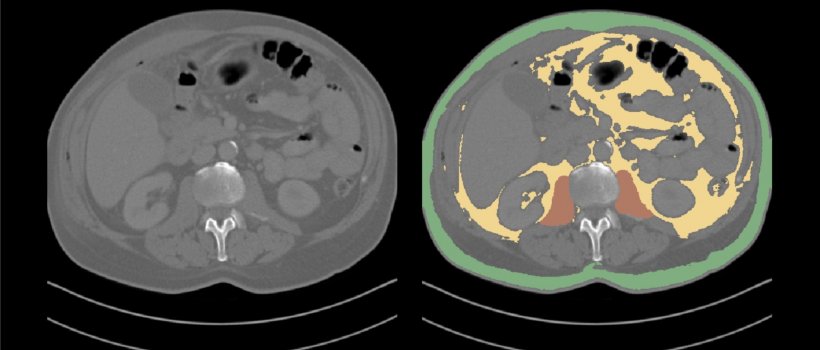 AI is not used today in clinical practice
IMAGR enables taking full advantage of the ever-increasing number of AI-fed software that can tremendously impact on clinical workflow, but that can't be integrated because of interoperability issues. 'Every day or week we have new algorithms that come in from different sources - vendors, companies, or even research algorithms - that you may want to work with. And if you have one vendor's particular platform, you are not going to be able to integrate these algorithms in your practice,' he said. As a result, most of the available AI technology isn't used in daily practice, even at leading centres that said they did, a recent article has shown.
AI tools supposed to boost diagnostic capacities are emerging every day, and hospitals must find their own way to cope and implement the technology. The FDA and CE marks can only help in a limited scope, as their focus is on results delivered by the algorithm within the population of the study. 'So, if I derive an algorithm for my hospital, it doesn't at all mean it works on your data. How do we judge that? What is the quality standard? How much error can we tolerate? We don't have a clue,' Leiner admitted.
Having a local infrastructure such as IMAGR, which facilitates the deployment of these tools in clinical practice, may be one step in the right direction, he concluded.
Profile:
Dr Tim Leiner is Professor of Radiology and Chair of Cardiovascular Imaging at Utrecht University Medical Centre, Utrecht, The Netherlands. He gained his medical degree at Maastricht University Medical School in 2000 and two years later his Ph.D. there. He then spent 18 months as a postdoctoral research fellow at the Cardiac MR Centre at the Beth Israel Deaconess Medical Centre/Harvard Medical School, Boston. When completing his radiology residency at Maastricht University Medical Centre, he also spent three months at the Vascular Imaging Laboratory at the University of Washington, Seattle, WA.