Sponsored • Outlook for 2023
Hygiene in endoscopy: What's next?
For many endoscopy wards, 2022 has been a year of transition and transformation. The field saw the advent of innovative reprocessing techniques, but also increasing strain due to personnel shortage and the demand for greater sustainability. We spoke with Paul Caesar, Reprocessing and Infection Control Leader EMEA at Pentax Medical, about the company's upcoming solutions for the year ahead.
HiE: From your perspective, what have been the most important developments in the past year? How will they affect the field of endoscopy in 2023?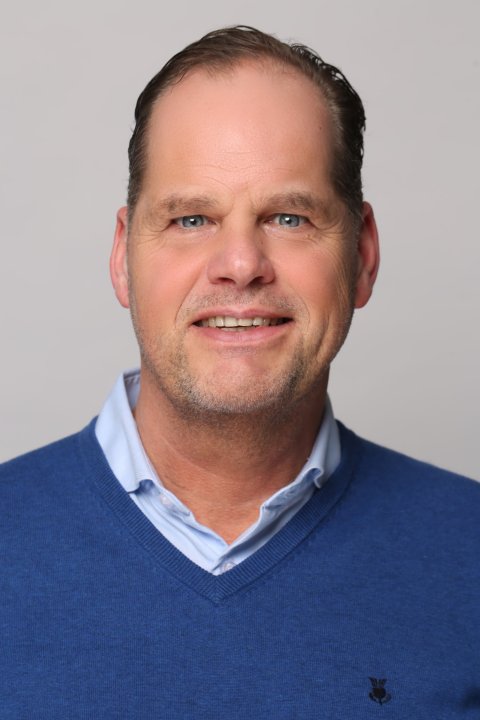 Caesar: 'One of the biggest challenges we have to face is an ongoing and upcoming staff shortage in healthcare. Of course, this also affects endoscopy and endoscope reprocessing units, which in turn can have an impact on the quality of life for many patients. From that perspective, one of our challenges at Pentax Medical is how to improve the quality and efficiency in endoscope reprocessing.
'Another major topic is sustainability – not only for us as a manufacturer, but also for hospitals. We all need to find ways to reduce our ecologic footprint and impact on the environment. Endoscopy has a long way to go in this regard: daily waste is about 3 kg per bed.1 Therefore, it is important to redesign endoscopy so we can contribute to a more sustainable endoscopy ward. A more sustainable method for reprocessing is an integral part of that development.'
Hygiene is often achieved with disposables, which is at odds with the goal of greater sustainability. Are there ways to reconcile these contradicting demands?
'When discussing the environmental impact of endoscopy and reprocessing, we need to look at how chemicals and water are used. Another debate is focused on the use of single use vs. reusable endoscopes. At Pentax Medical, we believe we found a way to have the best of both worlds: our approach – which we call "The Power of Choice", can offer the best solution for any specific patient. A single-use endoscope might be the most sensible tool for specific cases where vulnerable patients are involved, e.g. in the emergency room. Other cases might call for a completely reusable colonoscope, or a semi-disposable instrument, for example for an endoscopic retrograde cholangiopancreatography (ERCP).
'To offer this kind of flexibility, we have designed our semi-disposable duodenoscope ED34-i10T2. This is a reusable endoscope with a disposable elevator cap (DEC). The DEC is disposed after use and the rest of the endoscope can be reprocessed again. This makes sense, since the distal end with its elevator construction is one of the most vulnerable parts of the endoscope in terms of infection risk, and at the same time it is a very difficult part to clean. Replacing only the DEC makes cleaning the distal end of the endoscope much easier for the staff, saves time, and also minimises the risk of infection for the patient.
At the end of the day, it's about striking a balance between safety, sustainability, and efficiency

Paul Caesar
'Of course, there will always be a discussion on how much disposables in healthcare are actually needed. I think everyone agrees that we should not go back to cleaning syringes again and use them on the next patient. We now rightfully only employ single use products here, which enhances patient safety. Naturally, this is not so clear-cut in every other aspect. On the one hand, we should always be aware of the risk of infection; on the other hand, we should strive for greater sustainability where it can be achieved. At the end of the day, it's about striking a balance between safety, sustainability, and efficiency. In a real-life clinical setting, we also need to factor in the costs, so any solution must fit a hospital's budget.'
Many hospitals suffer from personnel shortage, while the actual workload only seems to increase. Can technology help to mitigate this pressure?
'Automation can support the staff doing their job more efficiently. It may help reduce repetitive actions, which leads to a more economic and sustainable way of working. Another great advantage of automation is standardisation and reducing the human error factor, which is especially important in times of staff shortage. And when it helps the staff, it's also beneficial for the patient.
'For example, we have designed the PlasmaTyphoon+ to improve the drying process of endoscopes. This is an innovative and automated device which offers new possibilities. With its user-friendly UI, it guides the staff through the procedure, minimising errors and saving time. Using the system, the drying process can be completed in only three minutes instead of the usual 90-to-120-minute cycle of an automated drying cabinet. So, in that way we are changing the reprocessing cycle to make it more convenient for the staff, but also safer for the patient.'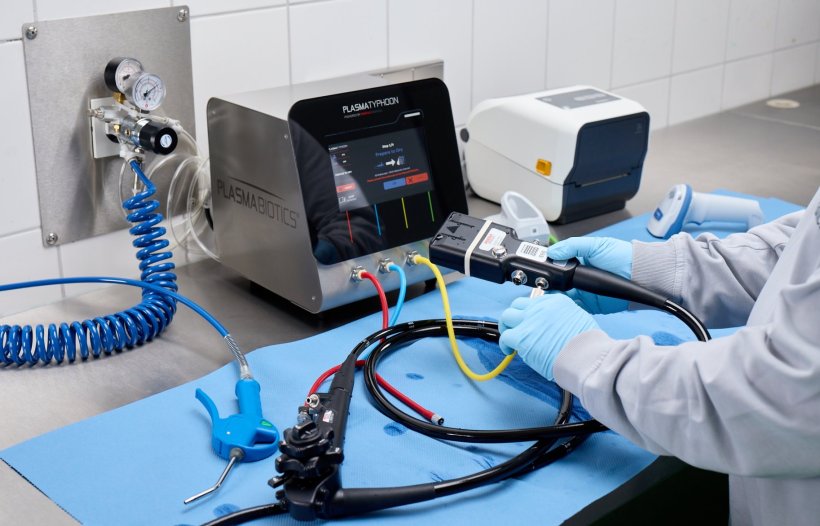 What about staff training?
'Of course, even if there is a shortage of staff, users must always be educated and trained on using the devices – not only once when implementing it, but also as repeated refreshers. Training the doctors is important when there is a new endoscope. However, the instrument normally comes with a new technique or something else that also has an impact on the reprocessing staff. Unfortunately, these people tend to be forgotten in the implementation process. We think this should be improved by offering them not only initial training, but also rehearsal trainings.'
Taking into account all of the previous points, what is your outlook on endoscopy for 2023? Can you give us a sneak preview for your company's plans?
'I think it will be a very interesting and important year for us at Pentax Medical. There will be new exciting and unique innovations, like endoscopes and processors, with enhanced possibilities and improved ergonomics but also on reprocessing.
We believe that proper training is key for hygiene and infection control, so we will offer dedicated reprocessing trainings

Paul Caesar
'More upcoming milestones are in the field of device reprocessing and disinfection. Since recently, we are distributors of a new system developed by UV Smart which uses ultraviolet (UV-C) light for the disinfection of ENT channel-less endoscopes and TEE-probes in just 60 seconds. Even including the cleaning stage, this means that the endoscope or probe is completely ready for use again after only 5-10 minutes. I think this has a positive impact on equipment availability, on quality and efficiency and, therefore, will also benefit patient care. We will also build upon a new and exciting technique by further improving the cleaning stage in the endoscope reprocessing cycle. While we cannot go into details just yet, we are aiming for a launch of this system in the first half of 2023. I think this device will greatly contribute to standardise processes and reduce daily staff workload.
'2023 will also see a new chapter for our training programme, the Pentax Medical Forward Academy: We believe that proper training is key for hygiene and infection control, so we will offer dedicated reprocessing trainings. We know from our partners' feedback how travelling costs and tight staff schedules in endoscopy wards are among the main challenges for external training participation. To address this, we are thinking about in-company trainings, balancing and combining on-site training with online education modules.' (WB)
Reference: