Sponsored • Gastrointestinal endoscopy
Innovating products that balance patient safety and environmental concerns
As greater transparency surrounding the environmental footprint of hospitals is becoming more of a driving factor for hospital management, it is important for medical device manufacturers to recognize the need for action to tackle global challenges, such as climate change. With preliminary studies suggesting that endoscopy is one of the largest polluters1, the urgency to offer treatment that best protects patients and the planet is imperative.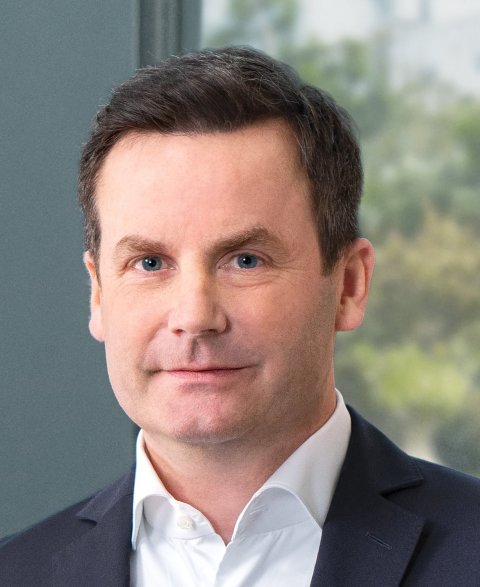 This was recently emphasized by ESGE-ESGENA, in their positioning paper "Reducing the environmental footprint of gastrointestinal endoscopy", in which they advocate to raise awareness for the ecological footprint of GI endoscopy and provide guidance on how to reduce its environmental impact.2
Pentax Medical is taking its own measures to make GI endoscopy more sustainable, by incorporating sustainable thinking in every aspect of its value chain. Patient safety remains the primary goal against which sustainability ambitions need to be weighted. Rainer Burkard, President Pentax Medical EMEA, comments on the company's sustainability journey: "Pentax Medical helps to improve the quality of people's lives and contributes to a brighter future for coming generations, by improving health and minimising the impact on our planet."
Energy-efficient drying and storage for reusable scopes
Drying and storing reprocessed endoscopes can be a time consuming and energy-intensive procedure due to their complex design. Regular solutions require long drying cycles, as well as continuous medical air and heat supply for storage, which involves non-stop electricity consumption.
The PlasmaTyphoon+™ and PlasmaBag™ system is a unique solution for fast drying and active storage of endoscopes, allowing to significantly reduce energy and overall electricity consumption while improving efficiency, yielding a small footprint for endoscope drying and storage.
Recommended article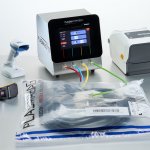 Sponsored • Reprocessing equipment
Due to their complex design, reusable endoscopes have been long recognized to require thorough reprocessing to properly disinfect. In practice, the drying of the endoscope is often underestimated.
The system accelerates endoscope reprocessing by substantially reducing drying times from hours to just 1 to 3 minutes, while maintaining the disinfected state of endoscopes for up to 31 days.3 Additionally, the storage provided with the PlasmaBag, ensures reusable scopes available whenever and wherever needed; offering physicians a sustainable alternative to single-use endoscopes.
Ensuring patient safety, without compromising on environmental responsibility
The proliferation of waste and the lack of responsible disposal, pose a great threat to natural resources. The healthcare industry alone produces around two million tons of waste every year – from which the majority is of low risk and could easily be recycled.4
For that reason, Pentax Medical is developing solutions that have less environmental impact to achieve more. Central to this is investigating the use of sustainable materials for products – such as, the PlasmaBag Eco™. The new endoscope storage bag, is made with 80% recycled polyethylene and holds the German eco label 'Blue Angel'. It is one example of Pentax Medical's continuous journey to sustainability.
Medical device manufacturers must aim to innovate solutions that address social, economic and environmental sustainability concerns

Rainer Burkard
Pentax Medical also supports the Togo reforestation project to compensate for the carbon emissions in the production of the PlasmaBag™ endoscope storage bags, making them carbon neutral. The production of medical products is regulated by stringent quality assurance processes and safety regulations to ensure patient safety, meaning carbon emissions cannot always be completely avoided. For this reason, it is important that manufacturers seek ways to compensate their emissions.
"Medical device manufacturers must aim to innovate solutions that address social, economic and environmental sustainability concerns. All the while also achieving their primary goal: to maximise patient treatment, physicians' comfort, maximise workflow and minimise the risk of infection", concludes Rainer Burkard.
References:
Siau K, Hayee B, Gayam S.: Endoscopy's current carbon footprint.; Techn Innov Gastrointest Endosc 2021; 23: 344–352.
de Santiago Enrique Rodríguez et al.: Reducing the environmental footprint of gastrointestinal endoscopy: European Society of Gastrointestinal Endoscopy (ESGE) and European Society of Gastroenterology and Endoscopy Nurses and Associates (ESGENA) Position Statement; Endoscopy 2022; 54 | © 2022. European Society of Gastrointestinal Endoscopy. All rights reserved.
Validated for up to 744 storage hours (31 days) according to NF EN 16442 norm. The maximum storage time may be subject to local regulations on endoscope storage.
Singh, N., Ogunseitan, O. A., & Tang, Y.: Medical waste: Current challenges and future opportunities for sustainable management; Critical Reviews in Environmental Science and Technology 2021, 1–23.
Source: Pentax Medical