New e-learning tool for NHS employees
The Health Protection Agency (HPA) from UK installed a new educational programm on the internet called eHealth. The courses are free of charge for employees from the National Health Service (NHS) and shall improve the health community's ability to respond effectively to major incidents and emergencies.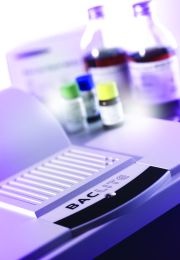 The Health Protection Agency (HPA) launched eHealth, a new online education and training service for health care professionals, exclusively for the National Health Service. The Continuing Professional Development (CPD) accredited online training is funded by the Department of Health and covers the management of chemical, biological, radiological and nuclear (CBRN) injuries and incidents. eHealth is accessible via the HPA website – www.hpa.org.uk/ehealth
eHealth will contribute to a wide range of health care professionals' ability to prepare their response to a deliberate or accidental CBRN (Chemical, Biological, Radiological, and Nuclear) incident.
Head of Emergency Response at the HPA's Centre for Preparedness and Response, Roger Cook comments, "By providing health care professionals with CPD approved CBRN e-learning modules, members of this community will be equipped with the skills required to limit the risk to public health. I believe that this new e-learning tool will enhance existing training in preparing healthcare professionals to respond during a terrorist attack or accidental release."
The eHealth e-learning modules have been designed to reflect the shift towards online learning in today's environment and to move away from the traditional static linear approach. Modules include scenarios that help to engage the user and engender an interactive approach to learning.
Following the complete roll-out of eHealth, members of the health care profession will be able to access courses that comprise;
Generic Incident Management
Biological Incidents: Smallpox
Radiological Incidents
Burns and Blasts
Chemical Incidents
eHealth also allows users to register their attendance online for HPA designed face-to-face CBRN and emergency planning courses, details of which can be found on the HPA website.