Article • Linked laboratories
New Dutch digital pathology advances
Efforts have been made to digitise pathology in the Netherlands, where the Dutch pathology network PALGA has run since 1990, connecting all of the Netherlands' laboratories. Paul J van Diest, head of the pathology department at the Utrecht University Medical Centre, presented the brand new Dutch digital pathology platform during ECP 2018.
Report: Mélisande Rouger
Source: Shutterstock/Pakpoom Nunjui
Launched this year, this enables quicker, easier consultation. 'We currently have 14 labs with decent digital pathology infrastructure,' he explained. 'Many are working to become digital, and in the next five years we will probably have 45 different structures offering digital pathology.' Presently two labs are working completely digitally, three labs work partly digitally for diagnostics, two labs are dedicated to subspecialisation, and seven more academic labs, equipped with scans for research and teaching purposes, want to go digital very soon.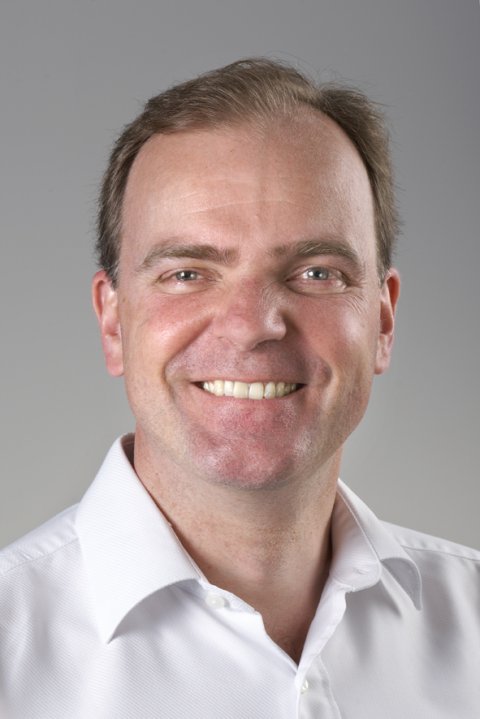 Pathology has myriad applications. Patients can be referred for a consultation or within research, and also for pathology material revision and quality control – not just image control quality, but also to reformulate results in local and up-to-date jargon. The purpose of referral can also be to compare new material or material for demonstration at multidisciplinary meetings, and further testing.
Per year, Dutch pathology services deal with, on average, 27,000 cases, including 10,000 for second opinion alone. Turnaround of findings be up to 14 days, with 15% of the cases taking over four days, a time van Diest and team have tried to reduce as much as possible. They concluded that nothing works as fast as a digital solution. 'During this time the patient has to wait for definite results and treatment, which seriously impairs quality of life and involves a lot of stress,' he pointed out. 'There's also a loss of productivity, because, in this window, people are usually not working. We've done some projects to reduce that period to two days. It's good, but digitally it comes on the same day.'
A digital solution is much easier and uses efficient data. Scans and slides are placed directly on the server and a click sends them to another lab, he added. 'These benefits prove useful in complicated cases; they save time and travel.'
The PIE project
We insisted on having DICOM so that every lab can chose their own infrastructure, their own scanner, their own PACS, and all the scans systems should be able to work with each other in the system

Paul van Diest
The increasing need for lab-to-lab communication triggered the creation of a national solution, to avoid risk of incompatibility with locally developed tools. A few years ago, van Diest and other researchers began the PIE project, a national platform for safe exchange of digital images and pharmacy labs. Using this tool provides many benefits, he said, including rapid and low-cost consultation, use in provisions and panels, and improved results for patients.
The Netherlands had a big asset when setting up the platform, with the PALGA network. 'All labs are already connected to a central archive. We have a good and unique infrastructure.' The platform went live this year, supported by the Dutch society of pathology, the Netherlands Comprehensive Cancer Centre, the company Sectra, Deutsche Telecom and RAM-IT.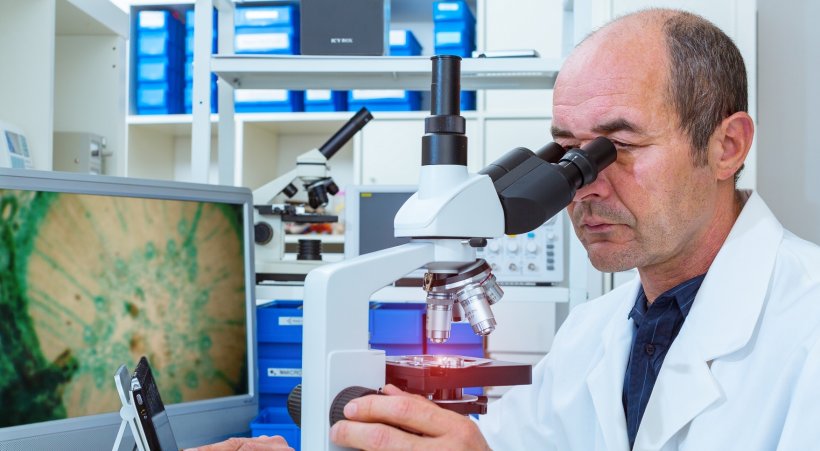 Source: Shutterstock/science photo
Images are uploaded to the central server; a message goes through PALGA, which ensures a separation between patient data and images to guarantee data anonymity and safety. A message is then sent to another lab; those pathologists log into the system, view the images, their opinion is returned via PALGA. 'There is no need to e-mail or fax; it's all within the system,' van Diest explained. 'For panels, it works the same way just with more pathologists involved,' He has a lot of experience with tenders and recommends first checking whether the system is fast enough and vendor independent. 'It needs to be fast otherwise we get bored and stick to the sides. We insisted on having DICOM so that every lab can chose their own infrastructure, their own scanner, their own PACS, and all the scans systems should be able to work with each other in the system." At first, this requirement slowed things down, since not all scan systems were DICOM compatible, but compatibility is increasing and the standard can therefore be reinforced.
Other important issues to consider when selecting a digital pathology platform are security, uptime – over 99% – and connectivity with other key tools like PALGA, and different Lab Management Systems (LMS) in the Netherlands. Storage is essential. For now, the PIE team keeps images for at least three months, leaving plenty of storage space available, but they will expand this soon.
PIE in the first weeks
Security issues are solved and validation is ongoing, according to Van Diest. A pilot consultation was run between UMCU and Radboud UMC Nijmegen during two weeks in the summer. Forty-five fairly difficult cases of lymphoreticular diseases, with 10 to 15 slides per case, were automatically uploaded. Results were very encouraging. 'We got the answer for most cases on the same day. Some cases took two days to be solved; they just had to be revised for multidisciplinary (MS) meetings. In none of the cases the need was expressed to send over physical slides. In the framework of quality control for MS meetings, there were no discordances with gold standard by microscope check. That result shows the potential power of the system,' he noted.
Next, all Dutch labs must be connected; presently only six are, but many are interested. 'They still need a scanner,' he said. 'So, it will take time, but we organise roadshows to explain to them how to connect to PIE.' The platform has neither sound nor video yet, but these will come soon, as will integrated image analysis and deep learning algorithms within a couple of years, he estimates. Mobile device functionality is already available, so any pathologist can communicate with his/her iPad with a pathologists' panel. In future the service could upscale to the Dutch speaking area of Belgium and, in English, to the rest of Europe and the USA, he suggested.
Cooperating through PIE could be a stepping-stone for central storage, he added. 'All the labs are struggling with expensive central storage for images. We keep all our images with 1PB of digital images going seven years back; it's considerable information – an expensive hobby. Why couldn't we do all this together?' Research for clinical trials and teaching – e.g. all those with sets of images of complicated cases could share them – could also be done easily through PIE. Annual running costs for PIE range between 8,000 and 15,000 euros, through a subscription paid by the lab. CCC Netherlands and PALGA co-finance the costs, but, van Diest, said, 'You must think about what you save in your lab with such an investment: administration costs, reduction of waiting times for results and treatments, etc. People ought to find this worth it.'
Profile:
At VU University medical centre (VUMC) in Amsterdam, Paul J van Diest gained his PhD in medicine followed by Board certification in Pathology in 1996 and his role as Consultant Pathologist at VUMC's Pathology Department. In 1999 he became Associate Professor and, in 2001, full Professor. In 2003 he moved to head the Pathology Department at the University Medical Centre (UMCU) in Utrecht. He is also Adjunct Professor of Oncology at the Sidney Kimmel Oncology Centre at Johns Hopkins, Baltimore, USA, and visiting professor at the University of Siena, Italy. He is on the editorial board of 23 international journals, has published around 700 papers in peer-reviewed journals, and personally supervised about 70 PhD theses. He has also been active as secretary and president of various international societies.