Neurorad 2011 - Europe's largest gathering of neuroradiologists
neurorad 2011 recently drew over 1,000 German neuroradiologists to Cologne, Germany, making this annual congress the biggest of its kind in Europe, as Professor Olav Jansen, President of the German Society of Neuroradiology, pointed out in his opening speech.

Report: Alex Viola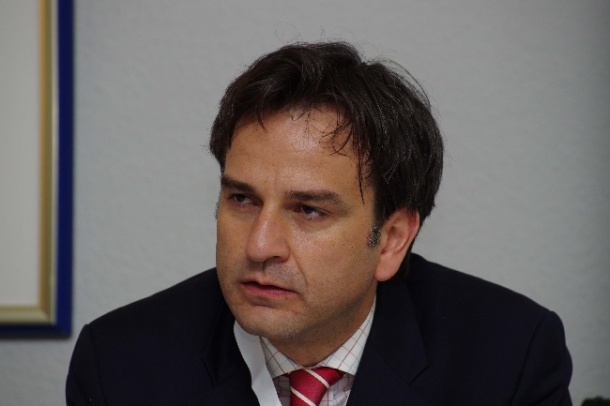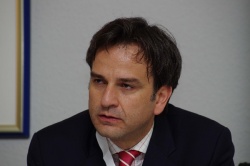 Today, neuroradiology is highly active in diverse diagnostic and therapeutic areas, from brain infections, such as those caused by EHEC and HIV pathogens, to spinal assessments following accidents and the care of stroke patients.
Professor Jens Fiehler, from the Clinic and Polyclinic for Neuroradiological Diagnostics and Intervention, University Medical Centre Hamburg-Eppendorf, reported on events in his hospital during the enterohaemorrhagic Escherichia Coli (EHEC) epidemic in early summer this year. Many patients in Northern Germany developed haemolytic-uremic syndrome (HUS) following an EHEC infection, and HUS can lead to kidney failure.
The UKE neuroradiologists were quickly consulted because a large number of patients with HUS developed neurological deficits, such as speech and memory problems. Some even fell into a coma. Many of these patients were young women -- some pregnant, Prof. Fiehler said. This disease pattern was unknown in adults at that time, necessitating imaging of the patients' brains to be able to decide on further treatment.
The EHEC pathogen was a hitherto unknown form of bacteria of the serotype O104:H4. 'To this day it is not clear whether the toxin, the antibodies against it or intermediate products caused these reactions,' Prof. Fiehler said. He also mentioned that the doctors involved feared for their own lives as the course of the infection was not known.
The treatment largely consisted of haemodialysis and autoimmune medication, so far only used in children. Changes observed in the brain, particularly symmetrical changes in the mid-brain and the brain stem, reversed in most cases. 'No symptoms or effects have so far been observed in the babies born to affected patients,' he added.
However, in the case of patients with particularly severe symptoms, the neuroradiological changes had a different pattern, with changes also affecting the cortex. 4.1% of patients in these groups died.