MultiHance launched in Russia
Highest relaxivity contrast agent for MRI of the CNS is now available there.
Bracco Imaging, a global leading company in diagnostic imaging announced the launch of MultiHance (active ingredient: adobenate dimeglumine) in Russia.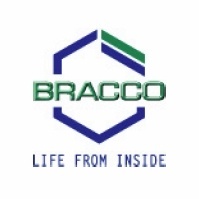 MultiHance has been officially presented in Russia at the "Nevsky Radiology Forum" of Saint Petersburg, one of the most important radiology conferences at national level, in a scientific symposium titled "High relaxivity or high concentration?", where the main applications and the first experience achieved with that contrast agent in Russia have been discussed by a Faculty of national and international KOLs.
MultiHance, the high relaxivity1 gadolinium-based contrast agent is approved in Russia for Magnetic Resonance Imaging of the Central Nervous System (CNS), for MR Angiography (MRA) and for Liver MR imaging as well in several European countries also for MRI of the breast.
"Bracco has a long term commitment in all applications of diagnostic Imaging, particularly in MRI" said Micol Fornaroli, Bracco Imaging Chief Strategy Officer; " the Russian market is rapidly growing and it represents one of the most promising areas for the development of the Bracco global MRI franchise."
The first sales of MultiHance took place at the end of March, and the product is now being introduced to the most important MRI centers in Russia. "Russia represents another important business development opportunity for MultiHance, which is
already a leading product in Europe and in the United States" said Fulvio Renoldi Bracco, Head of Global Business Unit Imaging at Bracco, "the launch will establish its presence in Russian hospitals and clinics as a standard choice for MRI."
[1] Rohrer M. et al. Comparison of Magnetic Properties of MRI Contrast Media Solutions at Different Magnetic Field Strengths. Invest. Radiol. 2005; 40:715–724.
More on the subject:
More on companies: