MRI brings a new beat to rhythmology
More anatomy details, real-time visualisation of catheter movement, and reduced exposure – MRI has promising potential in rhythmology, explain Professor Matthias Gutberlet and PD Dr Christopher Piorkowski, at the Heart Centre, University Hospital Leipzig, Germany.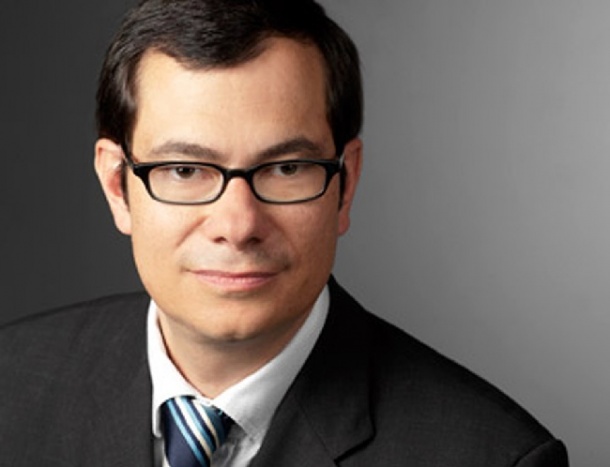 What are the key trends in rhythmology?
CP: Interventional electrophysiology is one of the fastest growing fields in cardiology. Our specialty has evolved from the treatment of rather rare and mostly inborn specific electrical disorders of the heart (such as AV nodal re-entrant tachycardia or WPW syndrome). For these, catheter interventional treatment has been developed as a first line therapy and today can already provide a high cure rate with low complication risks, only little radiation exposure and short procedure times. During the past decade, however, the face of our specialty has changed. Beyond the treatment of such simple arrhythmias, we have entered the field of routine catheter interventional treatment of endemic arrhythmias such as atrial fibrillation and ventricular tachycardia. Atrial fibrillation is currently diagnosed in approximately two million patients in Germany. Beyond deterioration in well-being and life quality, the arrhythmia is associated with significant impact on morbidity and mortality. Catheter interventional treatment concepts of atrial fibrillation are rather new and still developing. Currently in Germany, less than 1% of affected patients receive such treatment. In our institution we perform about a thousand of these ablation procedures per year. The second rapidly growing indication for catheter ablation is the treatment of ventricular tachycardia. The affected patients are mostly patients suffering from heart failure – one of the leading causes of death in western nations. These patients develop life threatening ventricular arrhythmia subsequent to their underlying cardiac disease. Successful treatment of such arrhythmias may have an impact on the survival prognosis of these patients. Nowadays, the treatment of these endemic arrhythmias accounts for more than 60% of the cases in highvolume centres of interventional electrophysiology.
What are the current challenges in rhythmological therapy?
CP: Interventional therapy of atrial fibrillation and ventricular tachycardia follows novel, complex, and extensive ablation approaches which were developed during the past 10 to 15 years and are still subject to further improvement. The advanced focus on procedural aspects of therapy delivery and the pathophysiological understanding of the underlying electrical abnormality. One should bear in mind that even today, the respective procedures are still time consuming, radiation intense and manually difficult to perform. The challenges relate to aspects of 3-D and 4-D catheter visualisation in a moving target organ, variations in individual patient anatomy, and uncertainties of successful and uncomplicated delivery of ablation energy into the target tissue. These difficulties clearly have impact on treatment success and recurrence rates. On top of that we are still learning new aspects of the pathophysiology. According to our current understanding, both these endemic diseases are largely caused and influenced by cellular and sub-cellular myocardial tissue changes, which represent a morphological substrate of the electrical disease. As an illustration, currently we focus on the detection of scar and fibrosis constituting the ground for areas of slow conduction that have the potential for electrical re-entrant formation (tachycardia development) in the atrium as well as in the ventricle. Better appreciation of such disease processes could give us the possibility to tailor our extensive ablation approaches to the actual needs of the individual patient.
How can MRI help?
MG: Interventional procedures in rhythmology, such as EP and ablation, can be rather time-consuming also due to corresponding long fluoroscopy times, and can involve high radiation exposure for the patient and the interventionist. MRI helps reduce exposure for patients and staff – at least in the present transition period in which a fluoroscopy or X-ray backup is necessary. Furthermore, besides a fluoroscopyfree working environment, interventional procedures guided by real-time MRI post inferior isthmus ablation: the catheter tip, much of the shaft and curve are visible on the way from the inferior isthmus to the right ventricular outflow tract (RVOT) (from: Eitel C at al. Eur Heart J 2011) Matthias Gutberlet (left) and Christopher Piorkowski MRI may have benefits in providing more detailed insights into the target anatomy, and tissue properties relevant for pathomorphology as well as for therapy. This can have a major impact on patient outcome. With MR imaging techniques already in routine use for the visualisation of acute infarction or inflammation, e.g. oedema and scar imaging, it may also be possible to assess atrial tissue properties prior to, during, and after RF ablation. This can be of significant relevance to the electrophysiologist when treating patients with, in particular, complex arrhythmias, and may constitute a further step towards a more 'personalised' treatment in rhythmology over all. We are not sure as yet about the added value MRI-guided ablations will provide in the end. Our first experiences with MR-guided EP-procedures and published data from other groups in the area of image guided therapy lead to the following hypothesis: being able to see the catheter within the real cardiac anatomy – instead of merely a 'grey fluoroscopy shadow', as described once by Dr Piorkowski – may indeed facilitate interventional procedures.
Please demonstrate.
MG: In the case of a 70-year old male after successful inferior isthmus ablation, the catheter tip, much of the shaft, and also the curve are visible on the way from the inferior isthmus to the right ventricular outflow tract (RVOT). We used a real-time CINE MRI sequence (commercially available) in a standard right anterior oblique (RAO) orientation.
How can MRI be integrated into the workflow of planning and carrying out the therapy?
MG: An MRI, or more frequently, a CT scan used to visualise atrial anatomy is already a standard procedure, and therefore already integrated in the workflow of therapy planning in rhythmology usually performed in the radiology department. The acquired images are transmitted to the EP navigation system, e.g. Carto, and merged with imaging data from the ablation system during the EP study or ablation therapy. This is done by the electrophysiologist in the rhythmology department. If it was possible to perform a complete ablation procedure – from access site puncture to complete catheter navigation, ablation monitoring, and assessment of the primary success – in the MR environment, this would definitely ease the workflow and bring the two disciplines radiology and rhythmology closer together.