MIR – Making Imaging relevant
MIR is a subcommittee of the European Society of Radiology (ESR), focused on all aspects of management, which help to "Make Imaging Relevant" in today´s healthcare. Join our conference, which will take place in the exciting and busy city of Milan (Italy) and will last two full days from Thursday, October 11 to Friday, October 12.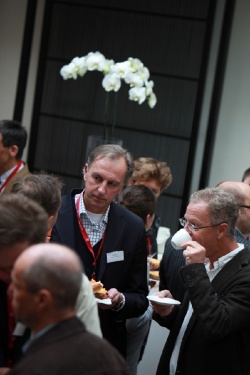 The MIR programme is varied, interesting and highly dedicated to actual challenges of healthcare. This year's meeting will focus on the various aspects of
workflow
benchmarking
quality and radiation aspects
building and managing imaging servies in Eastern Europe
The conference appeals not only to radiologists, but also to physicians and other healthcare workers in different medical disciplines, as well as to radiographers, technologists, managers, nurses, informatics personnel and members of vendors.
For the second time, there will be a joined Junior Course on Management for young radiologists together with the main conference. The Junior Course will take place on Wednesday, October 10. Dedicated topics and highly renowned experts will give a special character for this workshop. The combination with the MIR main conference will be an extraordinary opportunity for young radiologists to learn about these management topics and to meet leaders in radiology from throughout Europe and North America.
We look forward to welcoming you in Milan!
For further information and registration: www.mir-online.org