Medical technology trends
Miniaturisation and digitisation will continue, says ZVEI
As in past years, this year's MEDICA is one of the most important stages for the medical technology industry. International manufacturers will do a song and dance to dazzle the international clientele. As Managing Director of the German Electrical and Electronic Manufacturers' Association (Deutscher Zentralverband Elektrotechnik- und Elektronikindustrie e.V. - ZVEI), Hans-Peter Bursig, is well aware of this trade fair's role for the export-oriented med-tech companies, particularly those in Germany. In an interview with Meike Lerner, of European Hospital, he highlighted the position and perspectives of German medical technology firms and the fair's significance for the domestic med-tech industry.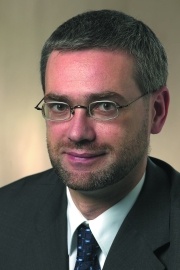 'Medical technology is certainly one of the most important groups of exhibitors at MEDICA, be it in terms of space – four halls are dedicated exclusively to this segment – or of visitors. In visitors' surveys, for years medical technology has been named among the top-ranking points of interest,' Hans-Peter Bursig pointed out. 'Last year's trends will no doubt continue for years to come: miniaturisation and digitisation. The products are becoming increasingly compact and the importance of software and the electronic components to control these products is growing. It also means that the products become more modular and this can be combined into complex systems that are tailored to the customer's needs and specifications.'
Meike Lerner: How well are German medical technology companies positioned internationally?
H-P B:
The German medical technology industry is very well positioned, internationally as well as in Europe. Depending on your point of view, German manufacturers rank number one to three. In Europe, we are no doubt the leading country. Internationally, we are behind the US, nevertheless German companies do well on the US market. However, Germany is no longer the international lead-market for medical technology. We have to bring innovative products to the domestic market much faster. If we fail to do so, we will run the risk of losing our competitive edge.
For German companies, MEDICA has developed into a platform from which they face up to international competition – only on the German market. Today, this is the internationally leading fair where customers compare German companies with their international competitors. For the German medical technology industry, which heavily relies on export, it is an enormous advantage to have the major fair right on the doorstep.
What do you expect from this year's MEDICA?
H-P B:
The prime task of such fairs is to network, to maintain contacts as well as initiate new business. Over the last few years, MEDICA has done well in this respect. German customers have displayed increased interest in innovative products and their potential to improve efficiency and quality. Thus, this trade fair is also an indicator of the investment climate in Germany.
Which products and technologies offer the most potential for German med-tech firms?
H-P B:
In general, German medical technology is strong in the capital goods sector, where quality and service during the entire life cycle play a crucial role. Today, modern healthcare and the cost-efficient operation of hospitals and doctors' offices are inconceivable without these products. The capital goods sector is complemented by IT solutions and problem-specific packages for defined clinical issues. German medical technology is also well positioned in the market for efficiency- and quality-enhancing solutions.