Sponsored • Health & Care Expo
Taiwan goes "beyond healthcare"
Post-pandemic problems, ageing societies, the impact of climate change on human health: To find solutions for new and ongoing healthcare challenges, thinking outside the box is crucial. This year's Medical Taiwan Health & Care Expo took this approach to heart: True to its motto "beyond healthcare", the event showcased a wide range of innovative products, promising start-up presentations and in-depth conferences. With solutions both physical and digital, visitors gained valuable insights on common challenges for Taiwanese and European healthcare providers.
Report: Wolfgang Behrends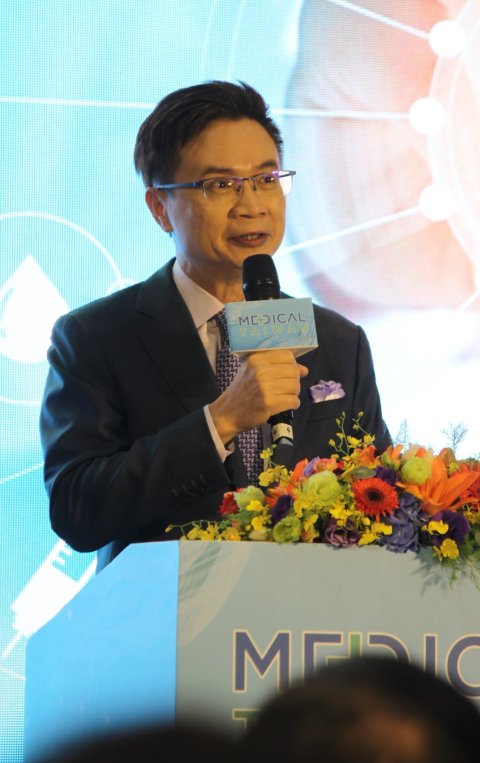 Thousands of visitors came to Taipei to see the event hosted by the Taiwan External Trade Development Council (TAITRA), with an additional audience joining in online. More than 230 exhibitors showcased their products to visitors from 60 countries, from advanced imaging and testing devices, biomedical, rehabilitation and care solutions, to digital tools and utilities for the medical supply chain.
In the opening ceremony, TAITRA Chairman James C. F. Huang made it clear that future success revolves around a patient-centric approach. 'Medical technology helps speed up diagnostics, improve outcomes and deliver efficient, high-quality care – especially when patients can actively participate in this process.' He praised the show's exhibitors to once again present innovative solutions to tackle some of the most pressing issues in healthcare: cardiovascular disease, mental health problems and the effects of an ageing society.
Lessons learned from the pandemic
'We have learned in the past three years that if we work together – medical professionals, industry and politicians –, we can overcome any difficulties

Guann-Jyh Lee, BOFT
Dr Pi-Sheng Wang, MD, from Taiwan's Ministry of Health and Welfare, advocated the use of technology to design future healthcare systems with the patients' needs at its core: 'The pandemic has brought about a huge leap in digital health solutions. These advances should be used to bring the care to the patients,' the Deputy Minister pointed out, highlighting the role of telemedicine to improve access to care and patient participation, especially for the elderly.
Speaking of the pandemic: While Covid-19-related products were notably on the decline, Guann-Jyh Lee, Deputy Director General of Taiwan's Bureau of Foreign Trade, emphasized that entering the post-pandemic phase does not mean it's all smooth sailing for healthcare professionals. Still, he remained optimistic: 'We have learned in the past three years that if we work together – medical professionals, industry and politicians –, we can overcome any difficulties.' He further identifies resilient supply chains and effective communication as crucial prerequisites to be prepared for future health crises.
Taking the digital leap
Digital health solutions will be essential for tomorrow's medicine, and this was reflected in the new "Future Pavilion" exhibition area. Taiwanese companies demonstrated technology's potential for personalised healthcare in products such as the AI-powered wearables from dBio, smart privacy-protecting monitoring system from HPB Hi-Tech, and JAG Technology's smart hospital solutions.
Recommended article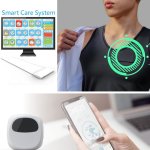 News • Medical Taiwan
The "Future Pavilion", an immersive experience that showcases the latest in smart medical and digital health products and services, will be presented at Medical Taiwan (June 8-10).
Other manufacturers proved that medical products with human-centered design can bring better user experiences for patients and caregivers. For example, Wellell's Optima Prone support surfaces make clever use of air cells with alternating firmness to prevent pressure injury from long immobility and help caregivers to conduct head repositioning for their patients. 'This makes it possible for one person to perform tasks that would normally require three or more caregivers,' explained Gustavo Kao, Sales Director Asia Pacific Department of Wellell. Durability and mechanical finesse were also on display at hospital bed manufacturers Joson-Care and Sigma-Care. The former impressed booth visitors with sophisticated adjustment features and helpful extras like underbed inserts for x-ray cassettes, while the latter excelled in terms of sheer flexibility, providing countless customisation options for a wide range of applications.
Sustainability and health consciousness on the rise
While some products were clearly geared towards the Asian market, many exhibits made it plain that, for the most part, healthcare providers around the world are united by common concerns.
One of the most pressing of these issues is global climate change and its impact on human health. To counteract this development, many companies presented their sustainability efforts. For example, medical disposables supplier CSD showcased their dedication to "greener" healthcare: from quantification of CO2 emissions, extensive use of solar energy and rainwater recycling, to usage of FSC-certified materials, it was evident that climate crisis is taken very seriously by the industry. And while some products like the company's core product – face masks – must remain disposable for hygiene reasons, CSD's International Department Chief Willy Wu hinted at fully biodegradable models currently being in development.
Solutions for an ageing society
In the wake of the Covid-19 pandemic, many have become more health-conscious

Wilson Chang, R&R Medical Corp.
Paradoxically, a major challenge for healthcare worldwide arises from its own success: Improving living standards and medical care increases life expectancy – and, with it, the need for medical attention in the elderly population. Picking up on this development, Medical Taiwan has included "All age healthcare" as a major theme, reflected in a wide range of products for senior patients and their specific needs.
The past three years also challenged views on health as a whole: 'In the wake of the Covid-19 pandemic, many have become more health-conscious,' reported Wilson Chang, Senior Sales Manager at R&R Medical Corp. This shift was reflected in the expo's product portfolio – devices for medical professionals were just as abundant as more consumer-oriented merchandise. From fashionable face masks, at-home testing devices, healthy foods and dietary supplements to wellness products, the show's wide-ranging definition of healthcare was rewarded with an avid audience from a great variety of backgrounds.
After the three-day onsite experience and two-week online event, the organizers at TAITRA look back on yet another successful iteration of Medical Taiwan, and already set the course for the show's return in 2024.