Image source: Medical Taiwan
News • Medical Taiwan
The "Future Pavillon": A glimpse into the future of healthcare
The "Future Pavillon", an immersive experience that showcases the latest in smart medical and digital health products and services, will be presented at this year's Medical Taiwan Health & Care Expo (June 8-10).
The "Future Pavillon" will be among the highlights of the show, taking place at Taipei Nangang Exhibition Center, Hall 2, featuring solutions for hospitals and at-home scenarios, from home testing and monitoring to advanced hospital systems.
The organizer of Medical Taiwan, TAITRA, is inviting visitors to learn about and experience various applications of digital technology. Registration for the show can be found on the TAITRA website.
Highlight products in the "Future Pavillon"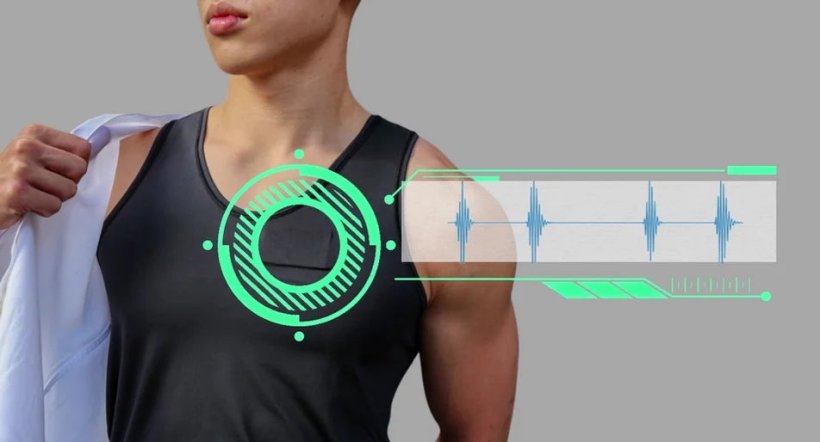 Image source: Decentralized Biotechnology Intelligence Co., Ltd.
Decentralized Biotechnology Intelligence Co., Ltd. (dBio):
dBio will present its AIoT Wearable Intelligent Stethoscope, a device that detects and records users' heartbeat status throughout the day. The sensor is used to visualize heaterbeat charts and provide users with a better understanding of their health. The wearable device is also designed to alert users in case of an abnormality and to call emergency services in an emergency event.
The thin and compact design of the sensor allows for wearing in many ways acording to the user's preference: for example, the device can worn in a T-shirt or taped to the chest to maximize comfort and flexibility.
Company website: https://www.dbio-tech.com/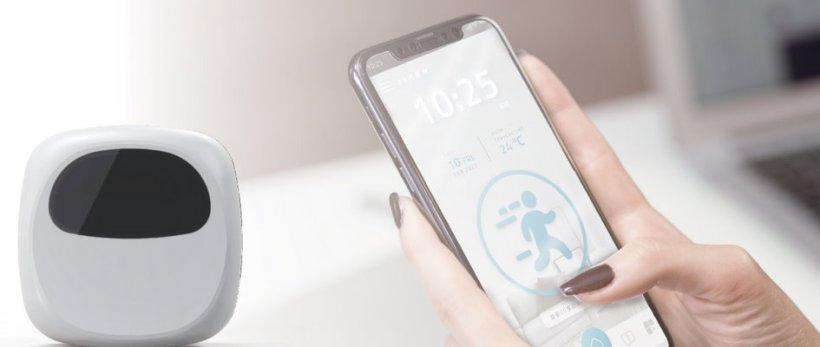 Image source: HPB Hi-Tech Corp.
HPB Hi-Tech Corp. (Healthcare of Parents and Babies):
Taiwanese company HPB will showcase the Ezcaring P1, a non-wearable and high-privacy healthcare system that combines AI image recognition and privacy protection sensor (PPS) technology to improve quality-of-life for the elderly. HPB reports that the product provides a safe, economical, effective and convenient care plan for home care, long-term care services, nursing centers and medical institutions.
Company website: https://hpbhitech.com/
Taiwan Mobile (TWM) Business Services:
Information, communication and technology provider Taiwan Mobile Business Services will display its Taiwan Computing Cloud (TWCC) solution. The TWCC provides the largest AI high-performance GPU computing cloud resources in Taiwan, the company repors. Combining cloud-native technology with high-performance computing and a high-capacity and low-latency network, it accelerates model training and field validation for various industrial intelligence applications.
Company website: https://www.twmsolution.com/index.html
AlleyPin Interactive Ltd., Co.:
At Medical Taiwan, AlleyPin will present 1.Talk, a CRM system designed for clinics that covers the entire medical visit process, offering efficient management of appointments and medica records. The system also integrates with Hospital Information Systems (HIS) and LINE Official Accounts to help clinics run a micro-website and reach new patients, the company reports.
1.Talk provides a comprehensive range of services, including online appointment scheduling, automated appointment reminders, post-visit review mangement, healthcare education and case tracking.
Company website: https://www.alleypin.com/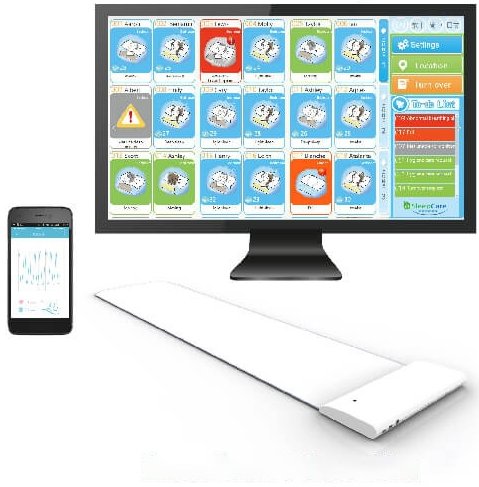 Huijia Health Life Technology Co., Ltd.:
Huijia's non-invasive monitoring Smart Care System for elderly and babies uses the company's award-winning nFOPT (fiber optic physiological monitoring technology) to track the first symptoms in the early stages of Covid-19, the company reports. The system tracks respiratory activity, heart rate, coughing intensity and sleep quality by using 2mm thin film, placed under the patient's pillow. The device has high sensitivity and accuracy, without emitting electromagnetic waves. It can be used for providing remote and 24-hour monitoring, notification of relevant events, health reminders and long-term records.
Company website: https://www.huijiahealth.com.tw/
Source: Taiwan External Trade Development Council (TAITRA)