Article • Infection prevention
Making endoscopy safe and sustainable
Hygienic, single-use components are widely used in endoscopy to ensure patient safety but are considered wasteful. Reprocessing is a more sustainable alternative but requires special equipment and training to avoid equipment contamination. This creates an area of conflict for physicians, hospital staff, but also for manufacturers. We spoke with two experts at Pentax Medical about challenges in product development, striking the balance between hygiene and sustainability, and the value of training.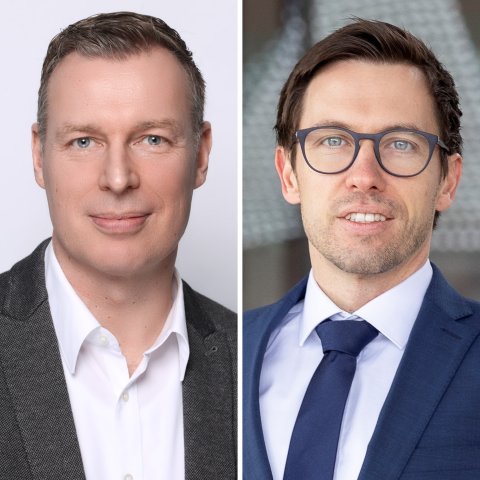 How do endoscope manufacturers approach the conflicting demands of hygiene and sustainability? Can they even be reconciled without sacrifices? 'Obviously, patient safety is always our first priority,' says Michael Unger, General Manager Marketing, Product and Business Development at Pentax Medical. This is reflected in the company's endoscopes and accessories, such as the PlasmaTyphoon+ and PlasmaBag drying and storage solution, which are designed to minimise contamination risks. In recent years, however, the product portfolio has also seen advances in sustainability efforts. For example, the newest PlasmaBag will consist of 80% recycled material starting in 2022, and participation in reforestation projects further reduces the carbon impact of production. 'We want to avoid waste wherever possible, so we believe in reprocessing, rather than disposing,' adds Harald Huber, Global Vice President for Product and Category Management of Pentax Medical.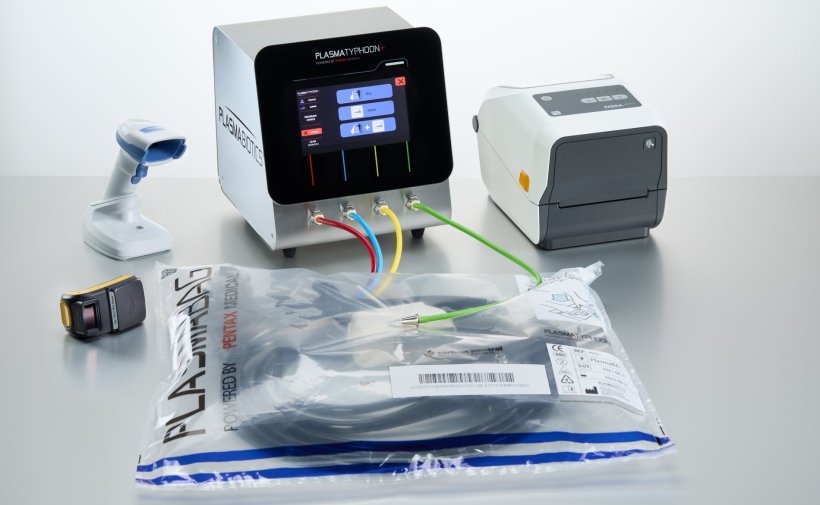 Image source: Pentax Medical
Single-use or reprocessed? It depends on the setting
However, the time of single-use components has not quite run out yet. Specific settings such as the ICU cannot afford to completely avoid disposable parts to provide the hygiene level necessary for their high-risk patients. Right now, material limitations remain a central issue, explains Huber. 'Currently available plastics deteriorate with every reprocessing. The material gets weaker – only by a small degree, but enough that it might affect patient safety, and that is not acceptable.' It is also for this reason that full reprocessing of systems including these plastics in a medical setting is not legally permitted. 'This is why, so far, we have to rely at least in part on disposable components to ensure patient safety.' With the development of new, more resilient materials, this might change in the future. 'We are exploring several promising options, but until now complete recycling is not an option.'
It's a new generation of physicians and nurses who care more about the environment and incorporate this into their work ethics, too. We are happy to see this increasing awareness

Harald Huber
Moving away from disposable parts is a major goal in Pentax Medical's ambition to develop "greener" products, which in turn is driven by a customer base increasingly aware of climate issues. 'It's a new generation of physicians and nurses who care more about the environment and incorporate this into their work ethics, too. We are happy to see this increasing awareness and, do our best to reflect this in our own corporate responsibility as well as our products,' Huber continues.
To meet current demands, the portfolio of Pentax Medical is based around what the company has termed "the Power of Choice": With a range of single-use, semi-disposable and reusable solutions, healthcare providers can use equipment according to their individual needs. 'The potential trade-off between patient safety and sustainability is a highly relevant topic for our customers,' says Harald Huber, which is reflected in the company's products. For example, duodenoscopes are equipped with disposable elevator caps (DECs). 'We aim to build our endoscopes in a way that the most cost-intensive parts can be reused, while the risky parts are disposable. This reduces the environmental impact, but still makes the device safe for use in patients.'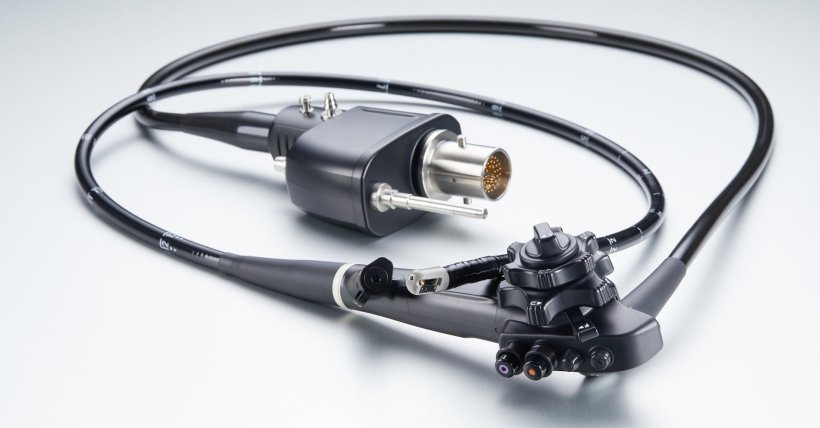 Image source: Pentax Medical
Preventing errors through "Poka-yoke"
Even high-quality equipment can become a source of infection for patients if it is handled inexpertly. Pentax Medical aims to address this problem in multiple ways; one of them begins at the products' design and development phase: 'We apply the philosophy of "Poka-yoke",' says Harald Huber. 'This approach, which originates from Japan, means that potential sources of error are eliminated through the design itself. A good example would be a plug that only fits in the intended socket, to avoid connecting it to the wrong device.'
The company's earlier mentioned drying and storage solution, also follow this concept, the expert explains: Not only does the system reduce the drying time for endoscopes from several hours to a few minutes, but it also serves as a means of placing and transporting an endoscope, keeping it safe from contamination until its next usage.
A key aspect of this design philosophy is to be familiar with the practical situation in a hospital. 'We have assessed typical reprocessing workflows and found that sometimes, 120 individual steps are necessary – with each one being a potential source of error. So, we aim to streamline it.'
Training programmes in the physical and digital world
To further reduce the risk, Pentax Medical offers in-depth training courses for clinicians, nurses, and healthcare support workers: 'We always do local trainings with our staff in the countries where hospitals use our products – in the actual settings where the equipment will be used or, if necessary, in special training environments.' Especially young and emerging personnel benefits from these trainings, Unger reports.
We are heavily invested in this programme, to ensure that young and emerging physicians are familiar with the latest techniques and know how to apply them

Michael Unger
This is complemented by the Pentax Medical Forward Academy™: In the programme, physicians receive in-depth training for sophisticated techniques, using in vivo, ex vivo and digital case models over the course of six months. After first being employed in European hospitals, the programme has received so much positive feedback that the company now plans to extend it to Asia and the US. There are two comprehensive courses featured so far: One focusing on endoscopic ultrasound (EUS), the other, called "Forward ESD", offers training in Endoscopic submucosal dissection, an advanced technique for the dissection of polyps. Unger: 'ESD has been developed in Asian hospitals and proven a highly effective minimally-invasive procedure, which is now gaining traction in Europe as well.'
Based on the success of these courses, Pentax Medical plans to expand the scope of the training programme, the expert says: 'We are heavily invested in this programme, to ensure that young and emerging physicians are familiar with the latest techniques and know how to apply them.'
The coronavirus pandemic has proven both a curse and a blessing in this regard, Unger says: 'We strongly believe in hands-on training, which can hardly be substituted in any other way. However, we had to become inventive and establish digital tools to adapt to the pandemic situation.' Remote training solutions based on video live streaming were designed to make sure that physicians could hone their skills even in this challenging period. 'But, as the pandemic dragged on, everyone understandably became fed up with the situation.' Fortunately, in the meantime the re-introduction of hands-on training was possible – with the new-found benefits of digital approaches serving as an effective supplement: 'Up to certain level of expertise, skills can effectively be taught remotely, at later stages with the help of a mentor being connected from a different OR. After trainees have mastered the first steps in this way, the course can be completed by traditional hands-on training. This way, we get the best of both worlds – digital training can be performed from any location, offering a flexible and convenient way to acquire the basic skills, and this can be built upon in on-site courses, on a level that's only possible through hands-on experience.' (WB)