Magellan is quick and good for complex ops
Surgeons at a leading UK hospital are pioneering robotic endovascular surgery to treat patients with complex conditions.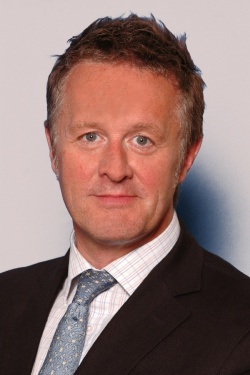 Earlier this year, in a world first, a team at St Mary's Hospital in London – which is part of the Imperial College Healthcare NHS Trust - used Hansen Medical Inc's Magellan (TM) Robotic System to treat a patient with a complex abdominal aortic aneurysm. Now, vascular surgeons are using the system for other procedures in trials to assess the full potential of the equipment. Professor Nick Cheshire, consultant vascular surgeon and head of circulation and renal sciences at Imperial College Healthcare, said the new robotic system used for endovascular surgery is a smaller version of those initially designed for heart surgery.

The Magellan robotic system is controlled from a workstation outside the operating theatre and displays the patient's blood vessels on a screen, allowing the clinician to navigate through them with a flexible robotic catheter. The clinician can steer the catheter and position its moveable tip and joints to access the patient's peripheral anatomy. Professor Cheshire explained: 'You can flex the tip almost to 360 degrees, which means you have the ability to put the catheter where you want it and then push a wire into the right place. It is so much easier than with a standard shaped catheter.'

The Hansen system being used by the Imperial team is still the only one in use in the world at present and while its full potential for vascular surgery is still being assessed, a number of early advantages have already been identified. The Imperial team has worked closely with Hansen Medical to develop the endovascular robot system and Prof. Cheshire said the operation to treat a patient with a complex abdominal aortic aneurysm (conducted in January) was a significant step forward and one where the system showed a clear advantage. He explained that such cases often required a tailor-made graft for the individual with a complex series of movements to successfully fix it in place, which can often take several hours using manual techniques with a risk of potentially damaging the wall of patient's blood vessels. However, Professor Cheshire said: 'We found the robot was significantly quicker and more accurate and we see its biggest advantage is in treating very complex cases where there is a complex series of movements. The easier steer-ability through the vascular tree will also allow many more surgeons to be able to do these complex techniques. As a result more patients will be able to have these complex procedures because there will be more people able to do them with this robot assistance.'

The reduced time it will take for such procedures – compared with often more than six hours using ordinary techniques - means the surgical team is in front of the radiation source for less time, cutting radiation exposure.In the January operation, from which the patient made a good recovery, Professor Cheshire said it took one and a half hours to cannulate the vessels on the right side using traditional manual techniques and only 15 minutes to do the left with the robot. Since then, the team has regularly used the Magellan robot system to further discover its potential in lower limb ischaemic cases, embolisation of uterine fibroids and renal artery angioplasty, and is now looking at the potential for carotid artery work to prevent stroke. The equipment costs USD 1.2- 1.5 million, plus the cost of single use steerable catheters, but the team believes quicker procedures with the robot, meaning reduced lab time, may ultimately offer cost savings to hospitals, as well as less radiation exposure for clinicians. Formal trials are being conducted with the Hansen Medical Inc's Magellan (TM) Robotic System, particularly with complex aneurysms, where the team will use the standard technique on one side and the robot on the other and will accurately measure time and radiation exposure. Professor Cheshire also points out that patients who undergo an endovascular procedure typically have a shorter hospital stay – with an average recovery time of five days compared with 10 or longer for open surgery. '

The robot is one piece in a much bigger picture of the promotion of endovascular surgery,' he said, 'and we believe there is plenty of evidence to support the statement that endovascular surgery is better for everybody - surgeon, patient and health system.' Bruce Barclay, president and CEO of Hansen Medical added: 'Hansen Medical's new Magellan robotic system is the first such system specifically designed for peripheral endovascular interventions. It is designed to be flexible and versatile, allowing physicians to use it for complex catheter procedures.'