Sponsored • A focusable LED exam and minor surgery lamp
Lighting the way forward
ACEMSO15F is a new focusable and flexible LED examination light designed by the Italian firm ACEM. The touch panel controls all lamp functions, including light intensity adjustment and beam focusing. The result is a uniform, homogeneous and shadow-less light.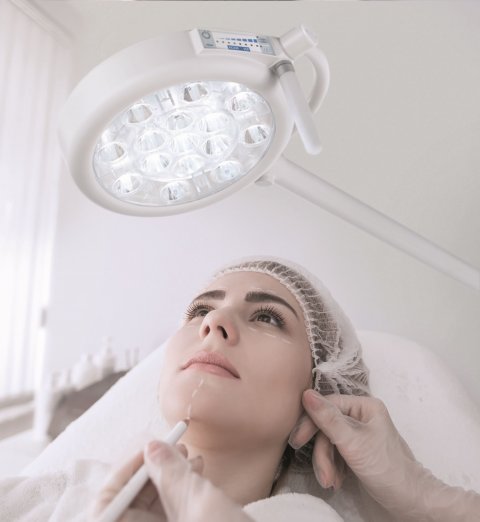 List of assets:
Light intensity 110,000 lux
IR-free light beam
Light beam focusing
Colour temperature (CCT) of 4,500 K
Colour rendering index (CRI) of 97
Low power consumption (25 W) and long life.
The distribution of light is uniform and the beam can be focused with perfect illumination both on the surface and in depth, providing the operator with the best working conditions, ACEM points out, adding that the easy-to-grip removable and sterilisable handle makes the device suitable even for critical sanitary applications.
An optional rechargeable battery powered system, ABPS, supplies efficient light in emergencies, or situations without electrical supply, or in sudden black-outs, humanitarian interventions, and in field hospitals without UPS or power generators.
The ABPS cover is made of resistant plastic and the lamp delivers the same performance with the battery as without.
The control panel enables management of the residual charge, type of power supply, recharge status and electrical power supply presence.
This lamp is available for mounting on wall, ceiling (single or double configuration), trolley (as above, ABPS battery on demand).
Acem is at Medica
Hall 10 / Stand B60