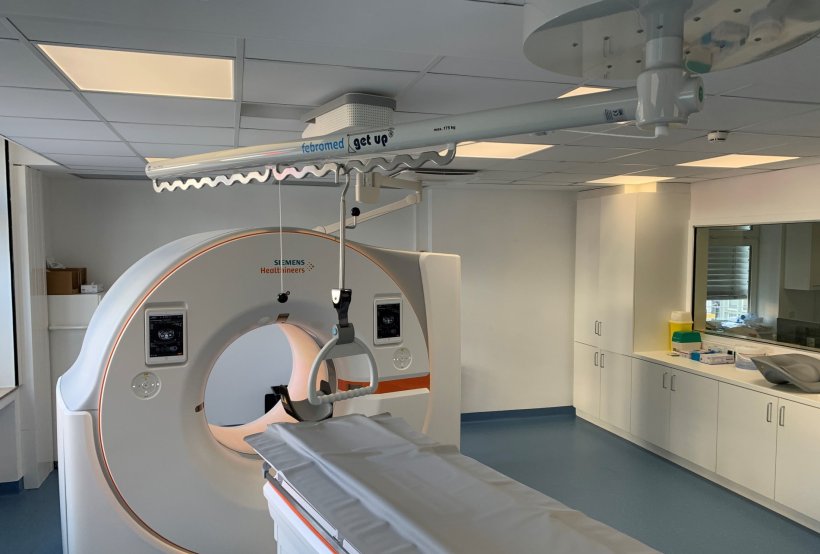 Image source: Febromed GmbH & Co. KG
Sponsored • Radiology equipment
Latest technology meets solid technology
In radiology, it is important to place patients safely and precisely. This works with the "GetUp®" holding system from Febromed. Thanks to the safe and ergonomic positioning of the patient, the system relieves the physical strain on the radiographers and provides the necessary support for the patients.
With this in mind, Febromed was allowed to take part in a very special project. One of the recently approved Naeotom Alpha photon counting CT systems from Siemens Healthineers was installed at the University Hospital in Bonn. Despite the small and low rooms, Febromed was able to install a GetUp® system – an immense added value in terms of the daily physical relief of the radiographers.
Approval completed – Febromed GetUp® integration now also possible in the MR-cabin
In addition to the areas of CT, X-ray diagnostics or radiation therapy, the GetUp® system now also covers the MR area. The first successful implementations in Germany and Austria were realized in cooperation with the cabin manufacturer Schwarz Shielding Systems. After successful testing and certified approval, nothing stands in the way of future projects.
More on the subject:
More on companies: