Sponsored • Innovation
"get up" – The swivelling handle system for radiology
Safety for patients and health benefits for personnel
Febromed GmbH & Co. KG, the expert in delivery room equipment and medical accessories from Oelde, Germany, has developed "get up", an innovative handle system for radiology. The new swivelling system was installed for the first time in a state-of-the-art CT scan room at the Institute of Diagnostic and Interventional Radiology and Neuroradiology at Essen University Hospital.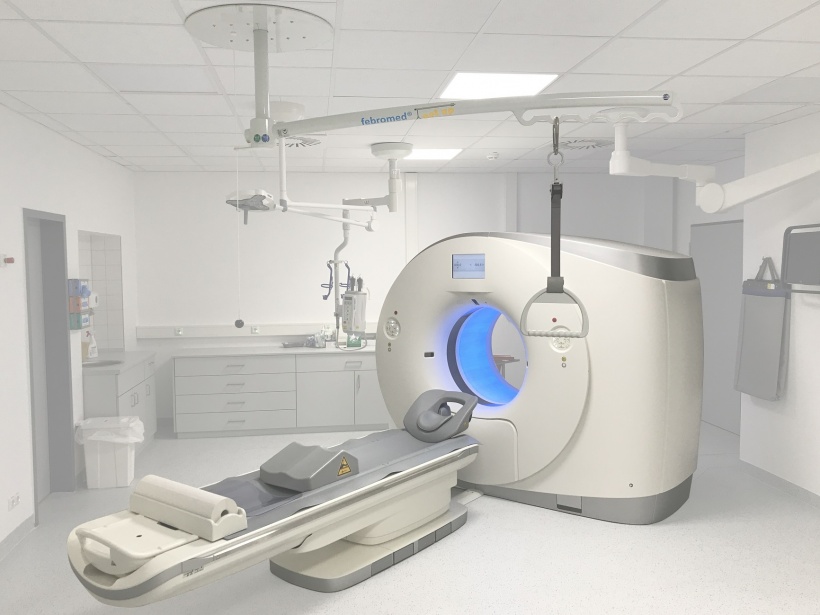 Source: Febromed
For a secure grip
Many patients find getting onto the examination table for a CT scan ­difficult. In particular, restricted mobility leads to uncertainty as the patient is positioned and arranged, thus placing increased physical strain on care personnel, predominantly in the back area. The new "get up" ­handle system from Febromed offers a solution: this swivelling system helps patients get onto the table before their scan and stand up again safely and comfortably afterwards. It minimises the risk of falling and provides a secure grip. It helps personnel by reducing the physical strain of their job. As a result, the organisation as a whole benefits: since the actual physical strain on personnel is significantly reduced, employee sick leave due to back pain is also minimised.
Positive experiences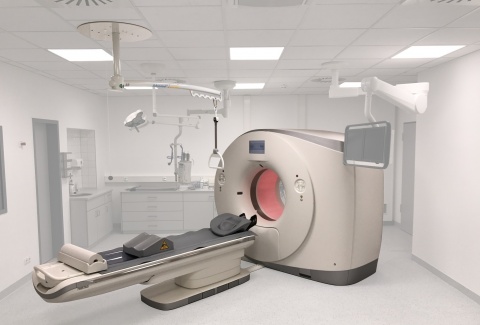 After installing the handle system in May 2017, the Institute of ­Diagnostic and Interventional Radiology and Neuroradiology at Essen University Hospital has consistently had positive experiences. As Anton S. Quinsten, chief radiographer, reports, "We are really happy with the "get up" ­system from Febromed. The first few months have shown that the handle system is considered a real asset by both patients and personnel."
Space-saving and durable
The 'get up' handle system is designed for space-saving mounting on the ceiling and can be swivelled by 360°. The structure can be locked in 15° increments so that the system is always in the optimal position for the patient. This purely mechanical construction ensures easy ­handling and extended durability.
More on the subject:
More on companies: