Into the breast's depths
US Navy mine detection technology aids breast cancer screening
USA - Radiologists at Newton-Wellesley Hospital in Newton, Massachusetts have released findings from a breast cancer research study designed to evaluate the use of software from Advanced Image Enhancement, Inc (AIE) for examining regions of interest (ROI) with Hologic's Lorad Selenia digital mammography system.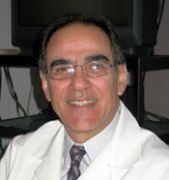 AIE has leveraged the US Navy's technology for locating and detecting undersea mines, tailoring the approach for breast cancer image enhancement.

The researchers compared the ROI of a magnified Selenia image with the corresponding magnified ROI of an AIE-enhanced Selenia image for both views (one cranial-caudal (CC) and one mediolateral-oblique (MLO)) of the breast. 50 women, presenting suspicious abnormalities, who were patients at Massachusetts hospitals (Brigham and Woman's Hospital, Massachusetts General Hospital and Faulkner Hospital) took part in the research.

According to the study, the AIE software enabled more confident diagnoses in 20%-70% of these cases, depending upon the radiologist. When asked to rate the ability of the software to improve clarity and detail of calcifications in dense breast tissue, the participating radiologist rated it superior in 88% of the study cases.

'Breast cancer detection still poses many challenges to physicians. This study highlights the fact that complementary technologies can be very effective in improving the display of visual information inherent in digital mammograms and can ultimately help physicians detect breast cancer more effectively,' said Alan Semine MD, the study's chief investigator. Dr Semine is Medical Director of The Auerbach Breast Centre and Head of Breast Imaging at Newton-Wellesley Hospital.

The software firm AIE, based in Providence, Rhode Island, produces image-processing tools for medical imaging companies. The firm's core technology evolved from proprietary United States Navy signal and image processing software utilised for the detection, classification and localisation of undersea mines. AIE holds the exclusive license for this technology, and is utilising it as a baseline for the development of image processing algorithms to enhance digital mammograms. There are also plans to expand this for chest x-rays, orthopaedics and other imaging modalities, including ultrasound and MRI. Hologic is partnering AIE to develop algorithms for digital mammography. AIE's CEO, Michael Duarte, said: 'This study is a tremendous step forward in our research and development activities. It is our goal to build upon this success in future studies, and highlight our technology and its utility to those physicians.'

The study was funded by Aid for Cancer Research and Hologic, Inc, which specialises in diagnostic and medical imaging systems directed towards women's health. The company's core business units are focused on mammography and breast biopsy, osteoporosis assessment and mini C-arm and extremity MRI imaging for orthopaedic applications.

In April Hologic announced that it is set to acquire R2 Technology Inc., which pioneered the use of CAD for mammography in 1998 when the ImageChecker system became the first CAD system approved by the FDA for screening mammography. This system was also the first to be approved for use with digital mammography. Based in Sunnyvale, California, R2 Technology continues to specialise in computer-aided detection (CAD), to assist in the earlier detection of breast cancer, actionable lung nodules and other lung abnormalities, and is developing CAD systems for a variety of imaging modalities and disease states.

Jack Cumming, Chairman and CEO of Hologic, said he believes adoption of CAD will increase as a result of its clinical advantages and the increased uptake of digital mammography systems.
More on the subject:
More on companies: