Intelligent virtual assistants
Starting in the mid-1990's, PACS technology revolutionised radiology departments. Now, some 20 years later, intelligent virtual assistant (IVA) technology is expected to do the same.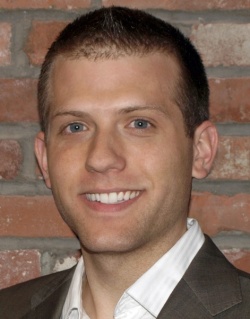 RSNA 2013 attendees at a business analytics scientific session received a tantalising glimpse of a product in development that marries artificial intelligence, natural language processing and speech recognition, all seamlessly interfaced to healthcare IT software.
Consumer versions of intelligent voice command technology developed by Nuance Communications (Burlington, MA) are currently used in smartphones and mobile tablets, for controlling televisions, and in some automobiles to initiate commands. In late 2014, or early 2015, Nuance plans to commercially introduce Florence, a virtual assistant for physicians named after Florence Nightingale, the world's most influential nurse. One of its specialised applications will be for radiologists.
'Virtual assistants will provide an intelligent layer between radiologists and the RIS or PACS they use,' said Jonathan Dreyer, director of mobile solutions marketing for Nuance's health care division. He explained that with the ability to actively listen, have the artificial intelligence to understand the contextual meaning of a request, and rapidly search multiple sources of data and information, virtual assistants would be able to streamline the process of information gathering that radiologists now must perform "manually" without automation using non-intuitive point-and-click software.
Florence is programmed with a conversational user interface to make interactions seem natural and human-like for its clinical users. In addition to "understanding" a verbal request for information, or command, to perform an action, Florence will be programmed to prompt for all necessary information, ask for clarification if needed, and identify/alert radiologists to obvious discrepancies.
IVA software will be designed to be interfaced with electronic health records, computerised physician order entry/clinical decision support software for ordering diagnostic imaging exams, laboratory information systems, and e-prescribing systems. IVAs will be able to access RIS/PACS as well as critical results reporting systems. At some point in their technology development, they may be able to search patient databases for critical information, such as previous cases with similar symptoms, outcomes data for patients with similar symptoms, relevant articles in peer-review journals, and electronic libraries of diagnostic images that may help a radiologist make a difficult diagnosis. IVAs are being designed to search for information within a patient's medical record, navigate complex healthcare applications, identify missing data that is relevant to the verbal request made to it, and streamline end-to-end clinical documentation.
Jonathan Dreyer gave several examples of how the first commercial clinical virtual assistants for radiologists could be used to increase their productivity and performance. These included:
• Accessing prior reports and specific report content
• providing real-time insight on clinical guidelines
• reviewing a narrative report and determining if there are inconsistencies or information missing
• verbally navigating a PACS work list (i.e. show me all unread chest CT cases)
• streamlining transmission of critical, or unexpected, results to the ordering physician.
He also reported key findings of a survey of United States physicians that was commissioned by Nuance early in 2013. The top three roles that the respondents identified that they would like virtual assistants to do would be to provide accurate, real-time information to support patient care, alert them to missing information in patient records, and authenticate their identity by voice. The top five ways that doctors felt virtual assistants would change healthcare delivery would be by improving access to data and navigation within a patient's electronic medical record, help navigate diagnosis and prescription options, improve communication among multiple healthcare providers, and improve follow-up communications with a patient, especially with respect to a patient discharge from a hospital.
In summary, 80% of the survey respondents felt that IVAs would drastically change healthcare by 2018 – and that's less than five years away.