Article • Teleradiology
Integrate technologies to upgrade reports
As the demand for imaging studies booms and digital pathology takes off, it is becoming necessary to look at the interactions between radiology and pathology in telemedicine, an expert explained during the Radiology Triangle Madrid meeting early this year.
Report: Mélisande Rouger
Demand for teleradiology services is growing fast and the business is expected to generate US$3.8 billion in 2019. 'We exist because of the increasing gap between the demand for imaging work and current possibilities,' said Alexander Böhmcker, CEO of Telemedicine Clinic (TMC), a teleradiology provider with a network of 195 radiologists in Sweden, the United Kingdom and Australia. 'Small hospitals now have a huge challenge to attract talent locally.'
Organisational issues apart, teleradiology makes sense when there is a need for sub-specialisation, the businessman told key radiologists from Spain and overseas – all personally invited to the meeting. 'This is how we can connect many different cases from different hospitals and route them to the best available specialist. The main advantage of teleradiology is sub-specialisation, because it leads to increased effectiveness and better outcomes.'
Sub-specialisation is also relevant for telepathology, an emerging area that TMC has started developing with a network of seven pathologists, who provide reporting services, second opinion and training services. The company has issued 40,000 digital histopathology reports so far and it is keen to develop a synergy between radiology and pathology in the future. 'When we think about the integration of teleradiology and telepathology, we also think of applied sub-specialisation to pathology,' he pointed out. Sub-specialisation may be even more important in pathology because pathologists often wonder who checks the results afterwards. Having second readings and the radiologist providing an opinion on their reports would be of tremendous help.'
In the literature there is a large amount of evidence for specific needs for radiology and pathology integration, e.g. in breast cancer, lung diseases, bone and soft tissue diseases and prostate cancer, Böhmcker argued. 'It's about using the report data in larger cohorts and clinical efficiency, as well as improving the reporting environment and the preparation of tumour boards. It can also help in data mining and research.'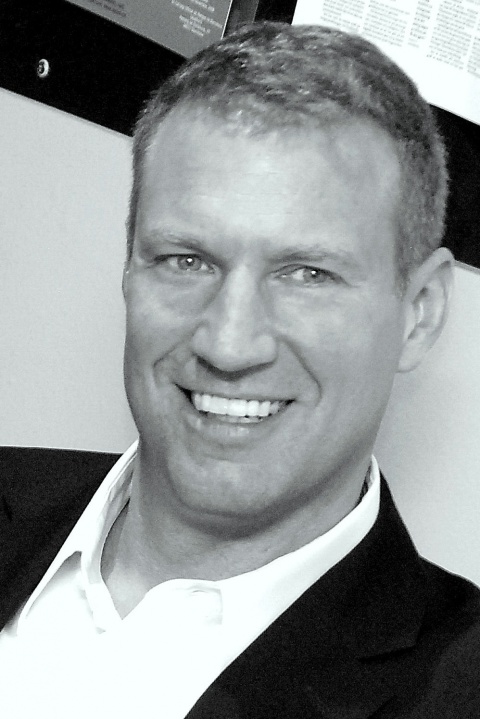 Integrating pathology results into the teleradiology report makes sense from a referring clinician and patient perspective, and matches the needs of the customers, Böhmcker explained. 'There are situations in which hospitals ask for both services at the same time.' Combining teleradiology and telepathology in a single report would be relevant in areas such as mammography. 'Once the biopsy has been performed, and before the pathologist creates his or her initial report, he/she would have access to the radiology report. After the interpretation of the study by the pathologist, a final consensus report would be created.'
Pathology results could easily be added to the structured report, to evaluate discrepancies between the reports of both specialists. 'In the end,' Böhmcker said, 'we would have an integrated report combining all the available clinical data. We would have a pathology summary with key images, the same as for radiology.'
Most importantly, clinicians like it

Alexander Böhmcker
TMC is currently working with two Swedish hospitals on two reporting platforms and technical solutions to combine both pathology and radiology findings. Using common reporting platforms would enable specialists to exchange information and feedback before and after they read each other's reports. It would also grant the provider direct access to the final report and improve its adherence to outcome. 'While a teleradiology company can be very far from the outcome results, an integrated solution can bring it very close,' Böhmcker pointed out.
Developing common reporting platforms requires a lot of technical effort and the models used by TMC are locally based. The company is now working on a scalable solution.
Another challenge is that the structured report (SR) is still not very popular among radiologists, despite its benefits over free text, according to Böhmcker. 'The SR first appeared in the literature in 1922, but its application today remains limited. However, standardising information offers many opportunities, for instance better communication and the possibility to perform data mining for peer review, audit, teaching and research. And most importantly, clinicians like it.'
To help radiologists switch to the SR, TMC is working on making it user-friendlier by clearing some of its unused sections and using voice commands. Teleradiology, on the contrary, has become more accepted ever since its introduction in 2009. 'Acceptance has grown,' he confirmed. 'The discussion is no longer on whether we want to have teleradiology or not, but rather what's the best combination – onsite and remote radiology, and when and how to best use teleradiology.'
Teleradiology still needs to overcome a number of difficulties including access to clinical information, communication with the referring physician and outcome access. 'This stresses the importance of integrated technologies and structured reports. Image transfer is not an issue anymore,' Böhmcker concluded.
Profile:
Alexander Böhmcker, CEO of the Telemedicine Clinic (TMC), completed his Lic.oec. degree at the University St. Gallen, Switzerland and his MBA at ESADE in Spain. Prior to joining Telemedicine Clinic he had Business Development and Finance leadership roles in the Deutsche Bank, BMW and GFT. He joined TMC in 2008, managing in close collaboration with the co-founders. Today the firm leads European teleradiology and pathology, providing around 120 hospitals in Scandinavia and the UK with diagnostic reports, delivered by a network of over 200 sub-specialist radiologists and pathologists. He is also co-founder of the Spanish Chapter of 'Conscious Capitalism'.