News • Stereotactic beam scanning
IBA releases the world's smallest ionization chamber
With its beam quality independent characteristic and the spherical shape of its active volume, the RAZOR Nano Chamber is the latest highlight for small field dosimetry at IBA.
The waterproof, ventilated small ionization chamber with enhanced long-term stability, an extremely small diameter of 2 mm and a cavity volume of only 0.003 ccm allows measurements of small fields (< 2x2 cm) with a high spatial resolution and low penumbra values.
Reggiori et al. recently published their findings of the Razor Nano Chamber study1: "An interesting feature of the Nanochamber is its beam quality independence and, as a future development, the possibility to use it for small field absolute dosimetry"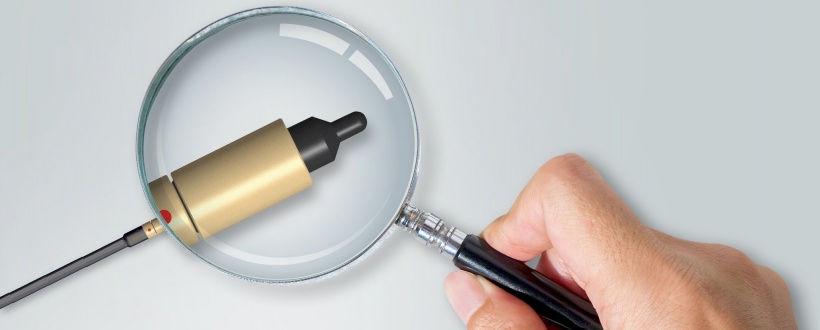 Source: IBA
"We are very excited to officially announce the release of the Razor Nano Chamber to further strengthen our Small Field Dosimetry portfolio" says Christian Neumeier, Marketing Specialist for Relative and Absolute Dosimetry at IBA Dosimetry. "I'm proud to say that this is not only the smallest ionization chamber in the market worldwide, it is also the perfect detector for use in combination with our perturbation-free reference signal chamber, the Stealth Chamber, for achieving highest precision in very Small Field Dosimetry".
The Razor Nano Chamber has officially received the CE mark.
For more information please visit: www.iba-dosimetry.com.
1 Reggiori G. et al. Small field characterization of a Nanochamber prototype under flattening filter free photon beams. Phys. Med. (2017). http://dx.doi.org/10.1016/j.ejmp.2017.08.007
Source: IBA
More on the subject:
More on companies: