Final handover for the world's most advanced proton therapy center
IBA Signs Final Contract with Westdeutsches Protonentherapiezentrum Essen
IBA (Ion Beam Applications S.A., EURONEXT), the world's leading provider of proton therapy solutions for the treatment of cancer, today announces that it has signed final contracts concluding the Essen project negotiation with the University Hospital of Essen (UK Essen).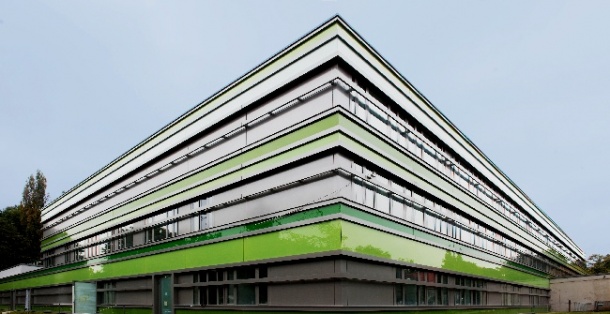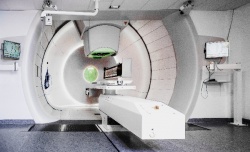 With the signing of the contracts, the Westdeutsches Protonentherapiezentrum Essen GmbH, a subsidiary of the University Hospital of Essen, finalizes the acquisition of the proton therapy center in Essen from STRIBA Protonentherapiezentrum GmbH (STRIBA), the 50/50 joint venture between IBA and STRABAG, the contracted supplier of the center. As the transfer of the center has now been finalized, IBA no longer has exposure to any further disputes based on the old contractual structure and provisions.
In addition, a long term operations and maintenance contract has been signed between IBA and the UK Essen as well as agreed compensation for past operations and maintenance services rendered by IBA in 2013.
Further details of the contracts are not disclosed. No additional P&L effects beyond what was stated in the Company's 2013 first half earnings release are expected in 2013 or in the 2014 IBA Full Year Financial Statements, other than recurring revenues for the service agreement.
As a subsidiary of the University Hospital of Essen, the West German Proton Therapy Center features the world's most advanced proton therapy equipment. The center, which will comprise four treatment rooms, three gantries (isocentric rotational frames) and one fixed-beam room, offers the most advanced options for patient positioning and irradiation technologies including the latest advancements in IBA's Pencil Beam Scanning (PBS). The center has been treating patients since May 2013.
Olivier Legrain, CEO of IBA, commented: "We are pleased that we have been able to bring this matter to a close. We look forward to a mutually beneficial collaboration with WPE over the coming years for this state of the art proton therapy center."
More on the subject:
More on companies: