Hologic Selenia receives EUREF certification
Hologic announced today that its Selenia Dimensions digital mammography system in two dimensional (2D) mode has been awarded "EUREF Type Test" certification by the European Reference Organization (EUREF) Council for Quality Assured Breast Screening and Diagnostic Services.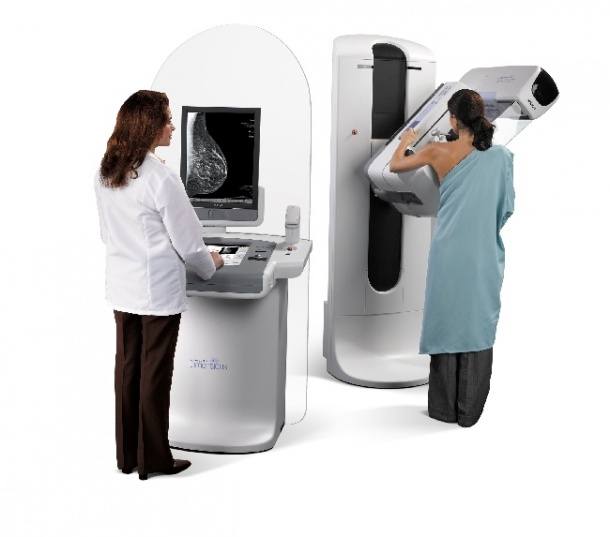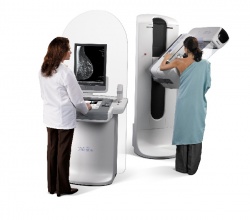 Only three products have received EUREF approval to date, of which two are Hologic systems – namely, our Selenia digital mammography system and now Selenia Dimensions, our newest breast cancer screening and diagnosis technology.
The mission of the non-profit EUREF council is to raise standards by bringing together, at the European level, the best examples of quality control in mammography screening from regional and national breast cancer screening programs. EUREF mammographic type test certification ensures hospitals and imaging centers that the Hologic Selenia Dimensions system in 2D mode has passed a rigorous series of physics and clinical tests demonstrating the system meets the image quality, radiation exposure, and stability standards set by EUREF for screening and diagnostic mammography equipment.
"Hologic has a reputation for following rigorous manufacturing standards and processes including International Organization for Standardization registration and CE mark certification for our Selenia and Selenia Dimensions digital mammography systems," said David Harding, Senior Vice President and General Manager, International at Hologic. "Receiving another EUREF 'Mammographic Type Test' Certification, which is very difficult to achieve, represents a significant milestone for our Company and further distinguishes us from our competition."
"For some time we have been offering our Selenia Dimensions system in 2D and/or 3D mode in our international markets," Harding further noted. "On February 11, 2011 the U.S. Food and Drug Administration (FDA) approved using the Selenia Dimensions system in either or both modes in the U.S. The quality and stability of the system certified by EUREF combined with the recent 3D approval by the FDA sets the Selenia Dimensions breast cancer screening and diagnostic platform in a class of its own."
More on the subject:
More on companies: