HDTV advantages lead to medical advances
The St. Olav's Hospital in Trondheim, Norway, conducted a study based on a HDTV video laparoscope system in operating rooms (Olympus). By Ronald Mårvik MD PhD, surgeon at St. Olav's Hospital, University Hospital in Trondheim, Norway and the Head of the National Centre for Advanced Laparoscopic Surgery, and Thomas Langø PhD, research scientist with SINTEF Health Research, Medical Technology.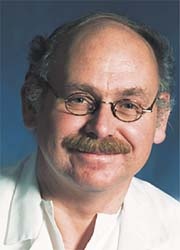 During the emergence of colour television in the late 1950s and early 60s, broadcasters standardised on two formats that allowed colour images to be transmitted. These formats are still used today – as NTSC in the USA, Canada and Japan, and PAL in Europe and most of the rest of the world. The local infrastructure investment necessary for TV transmission has helped ensure their dominance for the past fifty years. TVs, video recorders, DVD players and video camcorders, all rely on the PAL or NTSC transmission format, depending on the location.

Since the advent of colour broadcast television, Medicine gradually experienced a massive growth in the application of Closed Circuit TV (CCTV), particularly influencing surgery: minimally invasive techniques could not have become accepted without it.

All the video systems used have been based on either the PAL or NTSC broadcast formats, again depending on the location. However, the advent of digital broadcast television has now unleashed the prospect of High Definition Television (HDTV) as a practical reality in medicine.

As with all advances, there has been considerable argument about which of the various HDTV formats would become used globally. Today, in Europe, Japan, and most of the rest of the world, a display known as 1080i has become the choice. In each frame 1080i produces an image that contains about five times more information than PAL, yet it is practical for digital broadcasting because a similar number of channels can still be fitted into the space occupied by today's analogue TV broadcast bands. TV screens can now become larger and offer greater detail, while LCD technology means they can be wall-mounted in a living room, ready to receive cinema quality images beamed into the home. Thus NTSC and PAL soon will become history.

HDTV in medicine
In the operating theatre evidence is growing that advanced minimally invasive surgery (MIS) is facilitated by the integration of theatre equipment, the video endoscopic system and surgical devices. Equally, practical benefits arise from seamlessly linking the operating theatre to the hospital information system (HIS) and picture archiving and communications system (PACS), while facilities for teleconferencing have made this kind of consultation an expected part of surgical practice, rather than a rare privilege. The advent of HDTV could make much of today's video equipment installed in operating theatres obsolete.

It may be found that HDTV does not fundamentally change practice, but its potential to improve surgical precision, and protect against errors, inevitably will increase pressure on hospitals to replace their existing equipment with new HDTV equipment. Nonetheless, scientific studies are needed to reveal the potential clinical benefits of this new technology, to ensure that a transition from SD (Standard Definition) to HD video signals in the future operating rooms is clinically evidence-based, rather than a strictly commercially driven transition ('too early and too expensive'). It is important for companies that today supply medical and surgical video optic systems, to lead the way in collaboration with hospitals and clinicians during this transition; their motivation to do so may seem obvious, but history is littered with examples where dominant companies failed to recognise fundamental change and fell by the wayside.

For vendors of such equipment, the transfer of video-endoscopic systems to HDTV has priority within product development programmes. Commercial firms already know that HDTV goes far beyond the video system. As a result Olympus, for example, has redesigned lens and optical relay systems set up so that products such as laparoscopes are widely available and meet the more stringent requirements of HDTV even before the more expensive video systems are introduced.
Furthermore, such technological developments are tightly linked with integrated designs for theatre refurbishment or new build planning. All such work requires extensive feedback and development collaboration with expert users. At Trondheim's National Centre for Advanced Laparoscopic Surgery we are working closely with industry to accomplish these tasks. In addition, industry partners, Olympus, Sony and Siemens, work together with scientific researchers at the research institute SINTEF to examine how technologies such as HDTV will influence surgical practice.
Most importantly, as High Definition technology becomes available for adoption within the operation environment, commercial partners should assist the medical community to ensure the benefits of HDTV are clarified early and brought into practice sensibly.