Global healthcare report identifies best practices
Health organisations and governments should seek solutions beyond their own borders.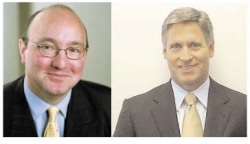 Faced with rising costs, diminished resources and growing demands, health systems around the world are under siege and many will be unsustainable within 15 years unless fundamental change occurs.
The crisis, according to PricewaterhouseCoopers Health Research Institute, is prompting healthcare organisations and policymakers to seek urgent solutions in unlikely places — outside their own borders. In the Institute's recent report 'HealthCast 2020: Creating a Sustainable Future', the researchers have identified best practices and unveiled the result of surveys and interviews with 700 health leaders in 27 countries.
'Everyone we spoke with, in every country, told us they are afraid their current health system was not built to last,' said Jim Henry, global leader for Healthcare, PricewaterhouseCoopers. 'Most countries have some aspects of their health system that are working, but no one country has the magic bullet. We need to rise above nationalism and turf protectionism, learn the lessons of other countries and sectors, and build on the best ideas. What's clear is that no one government can solve the healthcare problem. It will be up to governments, working together with private industry and consumers who not only have a bigger financial stake but also a greater responsibility in their healthcare.'
The report finds a convergence of trends and solutions in the global healthcare market, including the way healthcare is funded. Countries are moving toward greater shared financial responsibility among the government, the private industry and consumers, even in historically taxpayer- and employer-funded systems. The researchers also found that consumerism, the use of information technology, incentive realignment and new reimbursement models such as pay-for-performance are soaring globally as nations seek to reduce healthcare costs and improve access, safety and quality for their citizens.
More than half of those surveyed by PricewaterhouseCoopers expect health spending to accelerate at a greater rate in the future than in the past. Health spending patterns also are becoming more similar among countries in the Organisation for Economic Cooperation and Development (OECD), although US spending remains the highest in the world. Americans spend 53 percent more per capita on healthcare than the next highest country, Switzerland and 140 percent above the median for OECD countries. PricewaterhouseCoopers projects that global healthcare spending will triple over the next 15 years to $10 trillion, consuming 21 percent of gross domestic product (GDP) in the U.S. and 16 percent of GDP in other OECD countries.
The report highlights best practices and common trends in health systems around the world - highlighted here in colour.
There is wide support for shared financial responsibility among private and public payers. More than 75 percent of health leaders and policy makers believe that financial responsibility for healthcare should be shared. Only a minority of industry leaders in the US, Canada and Europe think that a mostly tax-funded system is sustainable. Even in systems where healthcare is primarily tax-funded, such as in Europe and Canada, only 20 percent of respondents favour that approach. Despite calls for universal healthcare in the US, only 6 percent of US respondents favour a mostly tax-funded system.
Examples in Practice: US health spending already is 46 percent tax-funded and growing as Medicare/Medicaid programs expand. Market reforms in government-run systems such as England, the Netherlands and Germany are increasing use of co-pays or providing compulsory insurance coverage with the option to add services through supplemental private insurance.
Consumerism is changing the way healthcare will be delivered. As patients pay more for their own healthcare, they are demanding accountability and information about pricing, safety and quality to make better decisions about what they are 'buying.' Healthcare organisations will have to publish or perish and, like the automobile and airline industries, are beginning to report their prices, error rates and safety standards. Eight in 10 executives surveyed said that transparency will be one of the most important features of a sustainable health system. Two-thirds believe hospitals are currently unprepared to meet the challenges of empowered consumers.
Examples in Practice: To promise world-class care to its citizens, Hamad Medical Corp. in Qatar is working to be a Joint Commission International-accredited hospital. As part of a safety assurance initiative, the United Kingdom has adopted a non-punitive medical error-reporting system based on a model used by the US Federal Aviation Administration.
Pay-for-Performance is soaring. Misaligned incentives are identified as a root cause of gaps in the quality in healthcare and inequitable sharing of risk and rewards. Eighty-five percent of organisations surveyed say they have begun moving toward pay-for-performance initiatives, a significant increase in the past two years.
Examples in Practice: Physicians in California receive bonuses for screening patients for conditions that are expensive to treat, such as cervical cancer and coronary heart problems. The Dutch will introduce a new health insurance system in 2006 that realigns their incentive structure. Spain is using patient choice as a lever for changing physician behaviour.
Focus is shifting to wellness and prevention. Preventive care and disease management were cited by two-thirds of respondents as the most important ways to reduce healthcare costs and manage demand on health systems. Health promotion and wellness initiatives are being sought voluntarily by employers and mandated by governments.
Examples in Practice: Ireland was first to place a countrywide ban on smoking indoors, and this has since spread to other countries. The Swiss are considering a tax on food with high glycaemic content. The UK is considering a 'traffic light' nutritional labelling system on foods to make it easier for consumers to make healthy choices.
Information technology is the backbone of care. Lack of care integration was cited as the biggest problem facing health delivery systems, according to more than 80 percent of respondents. Three-quarters of respondents viewed information technology as most important to integrating care (74 percent) and information sharing (78 percent).
Examples in Practice: The National Health Service (NHS) in the United Kingdom is committing $12 billion over 10 years to build a national healthcare information network and requires some physicians to use computers to get paid. The Canadian government is building the Canadian Health Infoway. The US has a goal to build a national medical record system. Australia is considering making electronic reimbursement mandatory.
Innovative, flexible care models are emerging. Many countries are exploring more innovative, adaptable care models to increase access and productivity and to circumvent workforce shortages. This includes hospital redesign, use of technology, outsourcing of elective procedures and importing of nurses and other clinical staff.
Examples in Practice: Norway is using telemedicine to provide healthcare in remote areas. A German company is buying smaller hospitals and connecting them to specialised, centralised high-tech medical units. More than 100 smaller, specialty hospitals have been built in the US in the past five years. In Australia, 45 hospitals now offer 'Hospital in the Home'.
'Innovative solutions to common healthcare problems are emerging in the global healthcare market,' said Simon Leary, the firm's UK partner, who is also part of the research team. 'Governments and healthcare organisations across industries and sectors must find a way to share ideas and work together in ways that they have not in the past.' Healthcare is going global, just as other industries such as manufacturing and technology did before it, he pointed out. 'The UK is importing resources from South Africa and across the EU to reduce waiting lists and bolster access for NHS patients. We are also increasingly exporting expertise to the Middle East and elsewhere to support their emerging health economies.'
In terms of quality and performance, he added: 'Getting incentives right is proving a key theme across the world. The increasing interest in pay-for-performance models in driving up quality and delivering cost effective care has really taken off in the last few years. Globally, our survey suggests a doubling of the effort in this area since 2002 and in the UK the roll out of Payment by Results and the Quality and Outcomes framework in primary care suggest we are catching up fast.'
HealthCast 2020 identifies seven common features for sustainability that include: the need for common ground among stakeholders; a digital backbone; incentive realignment; quality and safety standardisation; strategic resource deployment; innovation and process change; and adaptable models of care delivery centred on the needs of patients.
Along with the survey responses from 578 healthcare executives, policymakers and employers from 27 countries to assess their opinions about health systems sustainability, PricewaterhouseCoopers also conducted in-depth interviews with over 120 healthcare thought leaders in 16 countries, including Australia, Canada, Europe, India, Japan, Singapore, South Africa, the United Kingdom, the United States, as well as in the Middle East.
* PricewaterhouseCoopers Health Research Institute (www.pwcglobal.com) provides new intelligence, perspective and analysis on trends affecting all health-related industries, including healthcare providers, pharmaceuticals, health and life sciences and payers. The Institute is part of PricewaterhouseCoopers' larger initiative for health-related industries that brings together expertise and allows collaboration across all sectors in the health continuum