News • X-ray parts
CE Mark for ALTA750 CT replacement tube
Richardson Healthcare announced it has received CE Mark approval for its ALTA750 X-Ray Tube, a form, fit and function replacement for the Canon/Toshiba CXB-750D/4A.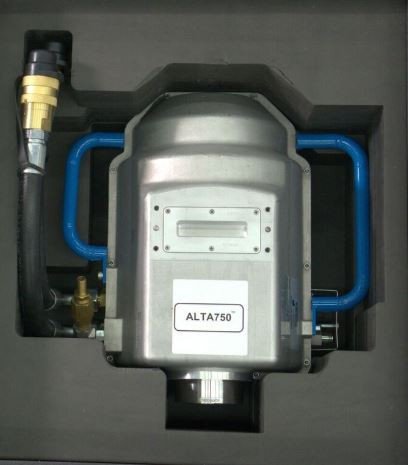 Richardson ships the tube with a new cable and heat exchanger, and offers a full warranty. The CE Mark confirms that the product meets the requirements of the European Medical Device Directive, and signals conformity to patient and user safety and device performance standards in the European Union. The approval also represents a significant milestone for Richardson towards the commercialization of the ALTA750, and demonstrates the commitment the company has to their existing and future customers, partners and investors, the firm declared. By making third party tubes and replacement parts as well as training available to third party service providers and in house service teams, Richardson is helping reduce the cost of healthcare by providing alternatives to costly OEM service agreements.
Richardson has been shipping the ALTA750 in the United States for more than 15 months. The company now stocks the ALTA750 and other replacement parts for diagnostic imaging equipment in its Amsterdam facility in The Netherlands for quick availability throughout Europe. "We are ready to ship the ALTA750 to customers in the European Union, the wider EEA (European Economic Area), as well as other countries that recognize the CE-marking requirements", the firm concludes.
Contact details: healthcare@rell.com | +31 (0) 20 316 87 00 in Europe or (704) 739-3597 in the US.
Source: Richardson Healthcare