Germ-free IT in the operation theatre
Among the major changes to operating theatres (OT) in recent years is the introduction of information technology (IT) equipment.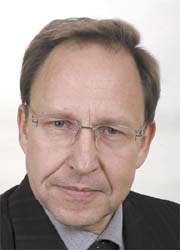 Dirk Cordt, General Manager for sales and marketing of medical display technology at Totoku Europe, points out, 'The introduction of more IT technology for the operation theatre became the impetus for changes. The first installations involved the use of ordinary PCs and display technology, as used in office environments. However, although products installed should meet the special needs of the OT and intensive care units (ICUs), more than 60% of all PCs used in hygiene-sensitive areas have ventilation holes and slots and a large number of them use active ventilation. The risk of accumulating microbes and dust particles in the computer is very high, and this contaminated dust will be distributed by the expelled air from the machine. As the RKI-Guidelines request plain surfaces and the ability to be disinfected for equipment used inside the OT, this should also be one of the key features for the IT equipment that is to be used in such critical areas.
'The latest figures from the European Antimicrobial Resistance Surveillance System (EARSS) about the proposition of the Methicillin-resistant Staphylococcus aureus (MRSA) still show the need to avoid any risk of infection inside hospitals,' he adds. 'As keyboards, PCs and displays were initially designed for offices, the use of specially developed products for hospitals is necessary. Many suppliers now offer such products, and the cost of this technology is disproportionate to costs incurred when infected patients must have extended hospital stays.' Although many hospitals are keen to 'keep up' with modern technology, however, many are still not investing in up-to-date hygienic IT equipment, much to their own ultimate cost.
More on the subject:
More on companies: