Gene Therapy in the EU
For the first time, a EU agency recommends a gene therapy drug for commercial release in Europe. The European Medicine's Agency announced in late July 2012 that its Committee for Medicinal Products for Human Use (CHMP) recommends Glybera for commercial release in the European Union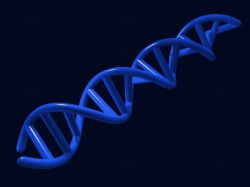 Glybera, developed by uniQure, is designed for patients suffering from lipoprotein lipase deficiency (LPLD ), a genetic disorder. LPLD patients run a high risk of suffering from multiple pancreatitis attacks, despite dietary fat restriction. Acute pancreatitis is the most alarming symptom of LPLD. It typically starts with abdominal pain, often radiating to the back.
"Restoring the body's natural ability to break down fat particles in the blood in order to prevent pancreatitis and excruciating abdominal pain suffered by patients, is what gene therapy is all about: curing disease at the genetic level," says uniQure CEO Jörn Aldag.

Preventing Excruciating Pain
There is currently no cure for acute pancreatitis, the pain usually increases in severity over several hours, reaches a plateau, and then persists, sometimes for several days. The pain associated with the condition can be excruciating.
Lipoprotein lipase (LPL), which is normally present in the lining of the smallest blood vessels, is the key protein involved in ensuring that triglycerides are 'unloaded' from chylomicrons. When LPL is deficient, the number and size of triglyceride-laden chylomicrons increases. It is the high concentration chylomicrons in the blood that leads to most of the signs and symptoms of LPLD.

More to Come?
A confident uniQuire press release hails Glybera's recommendation by the CMP as the "first gene therapy in the Western world" which reached an important regulatory approval milestone. The Dutch biotech claims that the CHMP's recommendation is "the culmination of 40 years of research" . Technology platform can now be leveraged to find solutions for other genetic disorders. According to its website, uniQure has a product pipeline of gene therapy products in development for hemophilia B, acute intermittent porphyria, Parkinson's disease and SanfilippoB.
Using adeno-associated viral (AAV) derived vectors as the delivery vehicle of choice for therapeutic genes, the company has been able to design and validate probably the world's first stable and scalable AAV manufacturing platform. The Dutch Biotech bets on the strategy of this proprietary platform, hoping it can be applied to a large number of orphan diseases caused by one faulty gene, a disease like LPLD.