From film to cloud - and even open to 'crowd sourcing´
Interview: Daniela Zimmermann
These are exciting times for Carestream. The former film supplier is morphing into a genuine IT provider. Since its incorporation in 2007, the company has been investing many resources in the development of its portfolio with products that include systems for medical and dental imaging, IT solutions, molecular imaging and digital X-ray as well as digital products for non-destructive testing.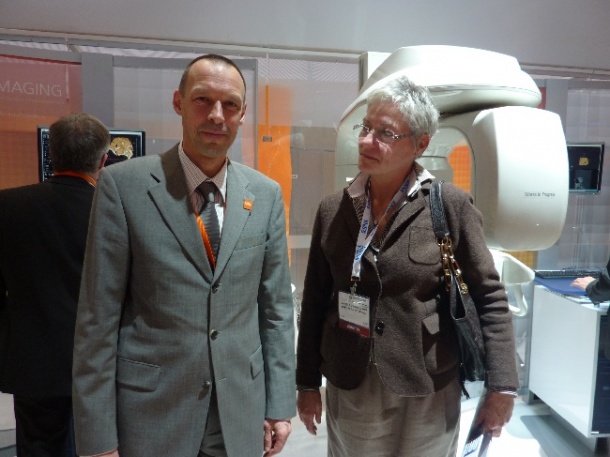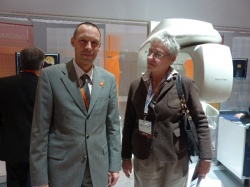 In addition to the digital radiography division -- strengthened by the Quantum Medical Imaging acquisition last September -- Carestream intends to focus on healthcare IT. Versatility is the name of the game, says Carestream's recently appointed General Manager for Europe's North Region Bernd Schnakenberg.
Asked where Carestream is heading, Bernd Schnakenberg spoke of the firm's aim to reposition itself as a major player in workflow efficiency and IT services. 'Our roots in the Kodak film family provided stability and many of our clients and suppliers have been with us since the Kodak days. Today, the conventional film business is located primarily in emerging markets, such as Russia, the Middle East, China or India, while in the mature markets in which we are active, such as northern Europe, conventional radiography is on the decline. The more hospitals go digital, the less film is needed. Consequently, we are expanding our portfolio to include innovative IT solutions and service packages to meet this new demand.
How will you meet the high expectations of your healthcare IT clients?
Clearly by offering our very own hardware, software and services; we did not do that in the beginning and had to realise that in order to be innovative and meet their needs we have to present our own products and services. No client who is prepared to make a major investment will turn to a provider that purchases its products piecemeal from different original equipment manufacturers. Particularly when you talk about workflow optimisation all components have to function seamlessly. The huge data volumes that are being generated for example by modern slice imaging modalities can quickly become a major problem and are awkward to handle if the technical aspects of data processing are not properly designed.
What is the focus of your IT portfolio?
Firstly, our solutions go far beyond the run-of-the mill modality services. Since we are vendor-independent, we can flexibly implement new solutions or integrate existing IT infrastructure, no matter what the client environment looks like. We simply prop our SuperPACS architecture on top of any modalities or RIS/PACS installations in place at the client's. The user has the same look and feel at any workstation. We use and integrate existing data carriers. Viewing, reporting and post-processing are all done from one user interface. Moreover, the design of adequate IT processes requires an in-depth understanding of the underlying clinical processes. Therefore, we not only offer standard programmes but also dedicated clinical applications for mammography, cardiology, etc. Last, but not least, Carestream can provide state-of-the-art technology such as cloud computing. Currently, we operate eight data management centres worldwide, which take care of these tasks. In particular, cloud computing offers the ability to plan investments meticulously, which in turn means that our clients' investments are protected for many years.
Are there regional differences in your healthcare IT clients?
Definitely. As far as adopting new ideas is concerned, Scandinavia and the Netherlands are the most innovative countries; digitisation started there much earlier than in the German-speaking countries, for example, and consequently have already reached the replacement market stage where older PCAS are being replaced by our SuperPACS architecture that links different sites.
'With regard to data migration to a cloud, Scandinavia and the Netherlands are also miles ahead of Central and Western Europe. In France and Italy the situation is different again, because many local RIS/PACS have developed over the years there. Unlike many of our competitors, we are able to provide flexible solutions even in those difficult environments because our products contain several language options or billing systems. We can do that because none of our products is older than three years and we can react much faster to current market trends than established healthcare IT providers. For example, a flexible PACS today must be able to integrate non-DICOM formats or vide-based modalities. For our products, that is no problem at all.'
More on the subject:
More on companies: