Article • 'Lead from the front'
From clinician to hospital medical director
Making the transition from clinician to a senior hospital management role can prove challenging. Professor Erika Denton did it – whilst also retaining some clinical responsibilities.
Report: Mark Nicholls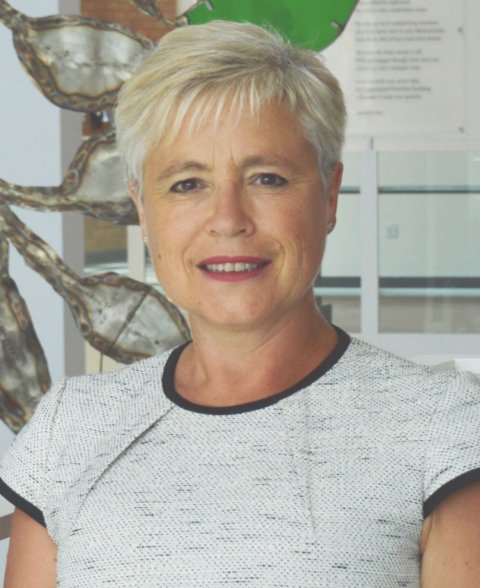 A radiology background, Denton believes, is a major asset in making the move into high-level management. Currently the Medical Director of the Norfolk and Norwich University Hospital (NNUH) in the east of England, she remains a consultant radiologist (with a specific interest in breast imaging), and Professor of Radiology at the University of East Anglia.
During her presentation 'Clinician to Medical Director – pearls and pitfalls', in November at the British Institute of Radiology annual congress in London, Denton described her transition from clinical to management – with a few pointers from her career that prepared her for the role. She had found herself in the role with very little notice after the publication of a report by UK regulator the Care Quality Commission (CQC) into the hospital's activities. 'Such a role had been in my mind as being a good thing to do, but I had not anticipated it at such short notice,' she explained.
With a state school background in the United Kingdom, Denton recalled her days at medical school, which she did not particularly enjoy, but she loved being a junior doctor, even when on medical rotation at Medway Maritime Hospital in Kent. 'It was all a good grounding and I learned to not fear talking to anybody.'
Training scheme and radiology academy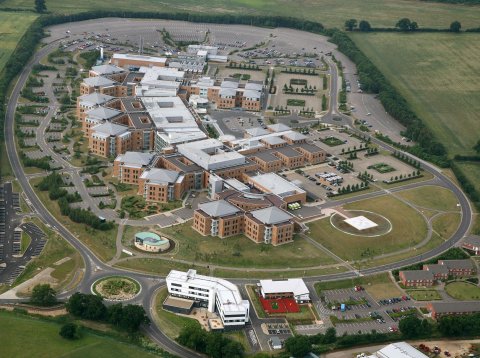 Moving from London to rural Norfolk in 1999, she became director of breast screening at the Norfolk and Norwich Hospital (which would later become the NNUH) and had other management roles at the new 1,200-bed University Hospital which opened in 2001 and employs over more than 8,000 staff to provide care for a million people. There, she campaigned for more junior doctor posts, helping to establish a training scheme followed by a radiology academy.
Denton also had several national roles before taking up her present NNUH position in 2018. 'One thing that struck me about being a leader is that, coming through the imaging world where there is constant change, radiology sets you up really well for leadership and the agile world of medical management.' However, she warned of the need to recognise the importance of a multi-disciplinary approach. 'Remember,' Denton advised her audience, 'you are only one small part of a huge team but, when in a senior management position, you are a very visible component and a big part of leadership is leading from the front.'
Recommended article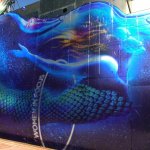 Video • 'Women in Focus' at ECR
Women continue to lead a rather marginal existence in medicine. Although there are now more female than male medical students, professorships and directorships are almost exclusively held by men. This imbalance was addressed with the lecture series 'Women in Focus' at the 2019 European Congress of Radiology (ECR).
Over her career, she has established screening programmes in her hospital catchment area, as well as implemented PACS nationally in the UK, worked with diverse teams on running population-based healthcare systems, new service delivery models, and acted on national and international imaging advisory bodies. Denton acknowledges that she has 'taken flak' from colleagues along the way but remains a firm believer in teamwork.
With UK hospitals busier than ever, particularly with winter pressures, she said: 'We have to use our powers of influence as leaders to make the service as safe as it can be.'
Describing the roles within the medical director's job as 'quite a scary list' with high expectations, it covers areas of safety, quality, risk, leading doctors, working with other senior managers and the hospital board, as well as liaising with regulatory bodies. She spoke about having self-confidence when chairing committees, making good use of time, and juggling work with home life and motherhood, but concluded: 'My biggest tip is be kind to yourself; you need "me" time and perfection is not necessary.'
Profile:
Professor Erika Denton is the Medical Director of the Norfolk and Norwich University Hospital Trust, as well as a consultant radiologist and Professor of Radiology at the University of East Anglia. Previously, as the National Clinical Director for Diagnostics at NHS England, and National Clinical Director for Imaging at the Department of Health, her work has included cancer, paediatric, interventional, cardiac and forensic imaging. Her research interests include medical management, interventional procedures in the breast, and breast screening.