Image source: Shutterstock/Levent Konuk
Article • A significant opportunity for radiologists
Fostering a strong eco-system for AI in medical imaging
One of the leading figures in global radiology has highlighted the importance of fostering a strong eco-system to advance the safe and effective implementation of Artificial Intelligence in medical imaging. Dr Geraldine McGinty said that to fully leverage the power of AI, all stakeholders must work together but underlined the unique responsibility physicians have to ensure patient interests are best served.
Report: Mark Nicholls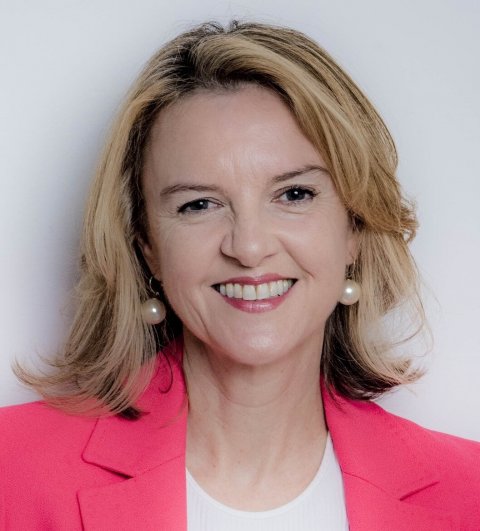 Speaking to the Artificial Intelligence in Practice event organised by the British Institute of Radiology in association with the Royal College of Radiologists and held virtually at the end of January, she outlined how AI is offering a "very significant opportunity" for radiologists to make a difference on behalf of patients. However, Dr McGinty, who is President of the American College of Radiology and Chief Strategy Officer at Weill Cornell Medicine in New York, warned that with this opportunity comes risk. "If we do not pull together the various stakeholders in the right way, and do not recognise what we all bring to the table in terms of our strengths, and our constraints and incentives, then we do risk losing this once-in-a-generation opportunity," she said.
As a breast imaging specialist, the idea of AI reading mammograms does not worry her as long as the tools are safe and effective. "Like most radiologists," she continued, "innovation is in my DNA and we are well beyond the sense that AI is a threat. We see it as an opportunity to include patients and lower cost by value, it is a way to make ourselves smarter and augment what we do."
Approaching with care
Referring to Professor Dr Curt Langlotz's assertion that "radiologists who use AI will replace those who don't," she warned: "Like no other endeavour in radiology, this is something where we have to work with people outside the clinical imaging system and our normal scientific institutions. That is inevitable but is also something we have to approach with care." While physicians have sworn an oath to protect patients, those who work for major companies are obligated to put shareholder value first. "That does not mean we should not work together," she continued, "but we have to be very clear and make sure that we protect our patients."
As I have to be as focussed at the end of the day as at the beginning, I will be happy to adopt anything that can make me a better breast imager. But I want to know how the tools I use work

Geraldine McGinty
Acknowledging that radiology has its own history of mis-steps and missed opportunities in terms of innovation, she underlined the need to remain focussed on appropriate use of imaging, returning patients swiftly to good health, and stabilizing and managing patients with chronic conditions, and improving the work-life balance and wellness of those who deliver care, as well as being cautious about the influence of major companies in the arena. She said clinicians owed it to themselves to be demanding of the technology and seize opportunities to use such innovation to deliver even better care.
Dr McGinty conceded that breast imagers are currently not be able to diagnose every breast cancer on imaging and that patients need to be called back for additional review, biopsy, or even surgery, for what eventually may turn out to be a benign condition and that she could not know if cancer was going to be present in the first – or last - patient of the day. "As I have to be as focussed at the end of the day as at the beginning, I will be happy to adopt anything that can make me a better breast imager," she said. "But I want to know how the tools I use work. If I am going to make life or death decisions, and are using algorithms to support those decision, I want a good sense of what that algorithm is based on."
Medical decisions are influenced by several factors
Other factors that influence medical decisions may include the diagnosis and treatment involved, the radiologist's input, what is known about the patient, the institution, and equipment available. Radiologists know that a single disease can have a different presentation depending on where it affects the body, the patient's demographics, the degree of pathology, the modality and even which vendor's equipment is used. "This is rarely a 'binary yes disease, no disease,' decision; we need these tools to support us in our complex decision-making," said Dr McGinty, who sees AI as like "having an extra set of eyes" and is "excited to start using these tools in daily practice."
While an ACR survey revealed that surprisingly few people were using algorithms in daily practice, she emphasised the need for a vision and guidance on using these tools and pointed to ACR collaborations with other medical speciality societies, and research and funding agencies across the world to set out a clear roadmap on an ethical way to achieve this.
Dr McGinty said key to making AI an indispensable tool for radiology professionals and patients is to ensure the value and role of radiologists in the process as it evolves; protect patients through leadership roles in the regulatory process with government agencies and validation of algorithms; and educate radiologists, other physicians and stakeholders about AI and the ACR's role. The relationship with the FDA and other regulatory agencies and how the funding agencies start to pay for some algorithms is also important.
Profile:
Dr Geraldine McGinty is Chief Strategy Officer at Weill Cornell Medicine, New York and President of the American College of Radiology. An internationally-recognized expert in imaging economics, her published work has focused on payment models for imaging and the impact of Artificial Intelligence on Medical Imaging.