Shutterstock/RAJ CREATIONZS
Genetic testing
Familial hypercholesterolaemia
A ground-breaking genetic testing programme for an inherited and potentially-deadly high cholesterol condition has been extended to more United Kingdom health trusts.
Report: Mark Nicholls
The faulty gene associated with Familial hypercholesterolaemia (FH) is found in an estimated one in 200 UK families – making this the country's most common genetic mutation, with possibly as many as 320,000 people affected, including around 68,000 people under 18 years old.
FH is caused by a genetic fault that leaves people with abnormally high cholesterol, which significantly increases their risk of heart disease, including a heart attack and, on average, shortens life expectancy by 20 to 30 years if untreated. If one person in a family is found with FH, on average half of their brothers and sisters and half of their children will also have the faulty gene and be at high risk of early heart disease.
Most FH cases are never diagnosed, putting them at significantly higher risk of dying young from a heart attack. Now funding of over £900,000 from the British Heart Foundation (BHF) is enabling the availability of FH testing in five further UK areas. With a simple DNA blood test, a specialist nurse can identify whether an individual with a clinical diagnosis of FH carries the faulty gene. If discovered, they are then referred for family cascade testing with all immediate first-degree relatives also invited for testing and treatment at their local clinic.
More than 500 FH people identified
If diagnosed, early statin treatment, lifestyle advice and careful monitoring, mean that an individual's life expectancy goes up to match the average of the general population.
The additional FH cascade testing funding – extended to University Hospitals Birmingham, York Teaching Hospitals Foundation Trust, NHS Western Isles, Gloucestershire Hospitals NHS Foundation Trust, and the Royal Brompton & Harefield NHS Foundation Trust – was announced in June at the British Cardiovascular Society Conference.
These follow the initial roll-out across eight sites – Royal Free London NHS Foundation Trust, Guys and St Thomas National Health Service Foundation Trust, South Yorkshire Cardiothoracic Centre, Greater Manchester and Cheshire Cardiac and Stroke Network, University Hospitals Bristol NHS Foundation Trust, City Hospitals Sunderland NHS Foundation Trust, NHS Grampian /North of Scotland Cardiac Network, and University Hospital Southampton NHS Foundation Trust – which has already identified 500+ FH people.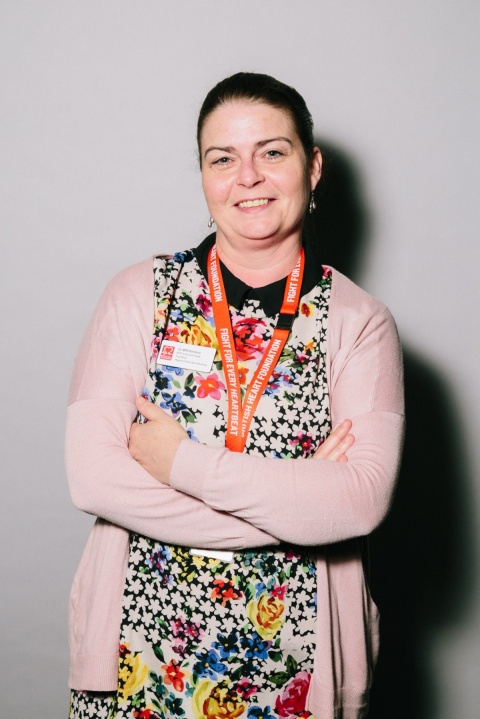 Jo Whitmore, the FH Clinical Lead at the BHF, said: 'If high cholesterol is left unchecked, fatty materials can build up in your arteries, increasing your risk of heart disease. The problem with FH is that it dramatically increases the LDL cholesterol in the person's blood, causing a heart attack, commonly at a very young age. We know that cascade testing within families works, and the challenge is now to engage with NHS organisations and commissioners across Britain so that no family falls through the cracks. 'FH is easily treated, so no family should have to go through the pain of seeing a loved one have a heart attack that could have been prevented.'
The National Institute for Health and Care Excellence (NICE) estimates that if 50% of the predicted relatives of people with FH are diagnosed and treated, the NHS could save £1.7 million per year on healthcare for heart disease by preventing cardiovascular events.
From a clinical commissioning perspective, FH has not been on the 'radar' of general healthcare commissioners, but has not been seen as small enough to do specialist commissioning either. However, screening is a cost effective option, Whitmore confirms: 'For the first person in the family identified the cost is about £200 for the DNA test but, once you've identified the gene you are looking for, the test comes down to £75 for other family members.'
Profile:
Jo Whitmore has worked within cardiovascular nursing for over 20 years in roles that include managing a Coronary Care Unit and being a specialist nurse in Cardiology involved in acute chest pain management and thrombolysis. More recently she has been involved in a number of projects in relation to CVD, working for the British Heart Foundation Clinical Lead for Familial Hypercholesterolaemia sites. She is a member of the Primary Care CVD Leadership Forum in the UK, which works alongside Public Health England, NHS England, Royal College of General Practitioners and the British Heart Foundation.