Even non-touch taps can harbour dangerous pathogens
How to banish waterborne infections

USA - Urging public health and infection control officers to be proactive against Legionella and other waterborne microbes that contribute to soaring hospital infection rates everywhere, international Legionella expert Janet Stout PhD* warned.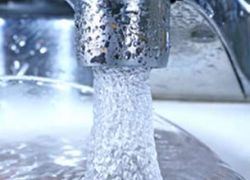 'One small water line feeding one hospital faucet alone can house millions of bacteria.' In her article Understanding and Controlling Waterborne Pathogens: Applying Lessons Learned from Legionella, published in Managing Infection Control, (12/07) Dr Stout outlined a protocol for prevention and discussed the technologies found most effective in controlling exposure to waterborne microbes – copper/silver ionisation, chlorine dioxide and point-of-use filtration by Pall-Aquasafe filters. The best solution, she wrote, is likely to be a combination of chemical or physical disinfection together with point-of-use filtration.
The author also pointed out a surprising finding: Although electronic, non-touch faucets would appear to be a logical solution, studies have shown them to be a source of dangerous germs that can cause serious pneumonia and other infections.
* Dr Janet Stout is director of the Special Pathogens Laboratory, based in Pittsburg, and Associate Professor at the University of Pittsburgh. She founded SPL with Dr Victor Yu. Both have over 25 years experience in infectious disease and microbiology. The laboratory provides healthcare, water treatment and other industries with services that specialise in the detection, control and remediation of waterborne pathogens such as Legionella, Pseudomonas, Mycobacteria and other clinically relevant pathogens.
Details:
www.specialpathogenslab.com
.