European Forum on Oncology focuses on improving structures EU wide
The European Forum on Oncology from 3rd-4th May 2012 in Berlin
Cancer is and remains a serious challenge to public health. Cancer is second only to cardiovascular disease as the highest cause of death in Europe. Every year, 3.2 million Europeans are diagnosed with cancer, and as the population ages, the number of new cases will continue to rise.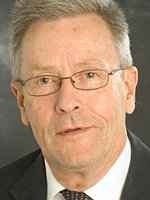 Accordingly, oncology is highly relevant to the patients affected – while also being extremely significant in terms of its health policy ramifications and economic impact.
In terms of oncology, the EU is not organized in an optimal manner: the academic research landscape is highly fragmented, translation is in need of improvement, and the therapeutic outcomes differ widely among the EU countries.
Therefore: the structures affecting cancer research and therapy need to be improved in the EU!
This is the focus of the European Forum on Oncology. We will join high ranking politicians, officers in private and public health insurance, business executives and leading scientists to discuss the further development of the framework for cancer research in Europe.
The European Forum on Oncology 2012 will be held on the 3rd and 4th of May in Berlin at the Hotel Concorde. In 2013 it will be held in Brussels.
More information about the event please see here.