In Andalucía
Europe's largest PACS project
Investment in health has been paralysed in the peninsula for the past few years, but Spain will soon have the largest picture archiving and communications system (PACS) in Europe. Accenture and Carestream are currently implementing a joint project in Andalucia, framed within the bilateral cooperation agreement between the Andalucian Health Service and the Ministry of Industry, Energy and Tourism, through Red.es for the development of digital public services in Andalucia's Public Health System.

Report: Mélisande Rouger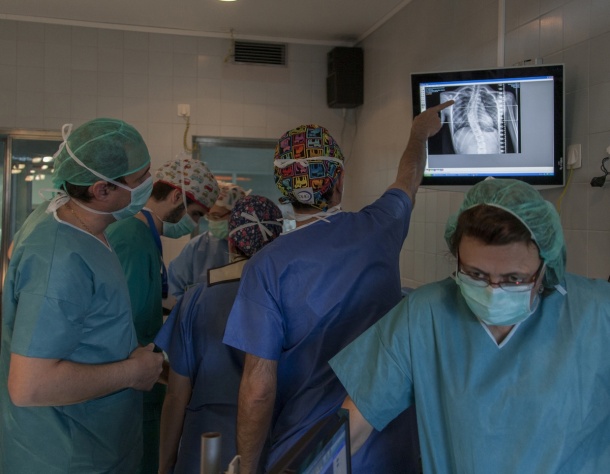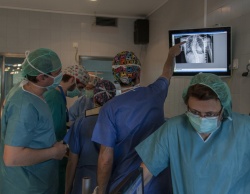 PACS is an electronic, community-wide system that is used to capture, view, store and distribute medical imaging digitally rather than printing images onto film.
The new system will allow clinicians to manage and share diagnostic imaging data across all Andalucia's 1,600 healthcare facilities by the end of 2015. Equipment and systems will be installed in two data centres capable of storing 1.4 petabytes each, equivalent to 11,000 personal computers of 250 gigabytes. This horsepower will enable radiologists and physicians from any health facility in Andalucía to instantly access, secure and manage medical imaging studies, radiology reports and patient imaging, explained Santos Lopez, Carestream Spain Director for Healthcare IT: 'Any user anywhere can immediately access any study performed at any facility in the region. They don't need to wait at all and can access the system from their tablets and mobile phones – both IOS and Android Galaxy. This is a real progress, as doctors will be able to complement their results with patient's record and check beyond their own hospital or primary assistance centre.'
Andalucía is a giant in terms of size and population; its nearly 9 million inhabitants, about 15% of Spain's population, are spread over almost 90,000 km². The joint Carestream-Accenture initiative is expected to manage as many as eight million imaging studies, from X-ray, CT, MRI, ultrasound or any another modality, per year.
'To this day, this is the most important PACS project in all of Europe,' Lopez pointed out. 'We dare not say the whole world, but even this could be possible.'
The system will use an updated version of the Carestream Vue software, which enables image and volume reconstruction to be performed at any workstation without having to install any costly add-ons. Radiologists will be able to carry out multi-planar reconstruction and visualise any plan (coronal, sagittal, axial) independently from how or where the image was captured.
Another novelty is the introduction of the lesion management function, which allows users to identify, segment and track a lesion in the system, to follow and monitor its evolution over time. Carestream will also be responsible for system maintenance until late 2017. Accenture, for its part, will provide the architecture of the system and its implementation, as well as user training. Up to this day, Andalucía was equipped with a series of local PACS. Using the same image digitisation system will benefit patients and professionals, and save money for the healthcare system, according to Pablo Sánchez Cassinello, Accenture Health Spain Managing Director: 'With the new PACS, maintenance costs will be reduced by 35%.' Investment in the project amounts to more than €6.7 million and is based on the previous agreement of the Ministry of Industry, Energy and Tourism, through the public corporation Red.es, with Andalucía Health Service to fulfil the objectives of the Digital Agenda for Spain within the Digital Public Services Plan and the Health and Welfare Programme. 'The initiative will be funded at 80% by Red.es, through the Regional European Development Fund (FEDER) of the European Commission, and the other 20% by the Junta of Andalucía,' Sánchez Cassinello added.
More on the subject:
More on companies: