EU-Funded R-Bay Project
Carestream Health is a major technical infrastructure provider to the EU-funded R-Bay validation project, which aims to address the uneven spread of radiologists across member states.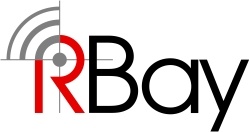 CARESTREAM Radiology and Information Management Solutions are driving the initial test platform for the project by facilitating remote reporting of images from hospitals in Denmark, Finland and Czech Republic by clinical providers in Estonia, Lithuania and the Netherlands.
The R-Bay project is paving the way for the creation of a unique internal eMarketplace for eHealth services in Europe that will act as a cross border commodity brokering and exchange place. The eMarketplace will enable the sale and purchase of remote viewing, consulting and second opinion services across organisations, regions and nations, enabling pan-European distribution of radiologist resources across trusted and secure networks.
"Carestream Health has wide experience in system integration and the interoperability issues associated with implementing national and regional solutions, such as the Scotland National RIS/PACS projects, Baltic e-Health project and Uppsala region of Sweden, " said Ulf Andersson, Marketing Director, Europe North, Carestream Health. "Our radiology solutions create a highly productive desktop and workflow environment and our IMS solutions go beyond conventional storage functions to provide efficient, intelligent management of patient data. As part of the R-Bay project, these solutions will ultimately help to better distribute radiologist resources to offer all patients in Europe the opportunity to access optimal medical care through pan-European imaging services."

Carestream Health Builds EU-Funded R-Bay Project
To manage the project and meet the overall objectives, Carestream Heath will work closely with Finnish IT provider Mawell, who are responsible for providing the central eConsultation workflow portal. A portfolio of four services will be offered under the consultation portal - eInterpretation, eProcessing, eArchiving and eTraining. To facilitate these services, CARESTREAM breakthrough thin-client architecture is being scaled to create a virtual cross border community, all within the same software framework, for efficient and secure sharing of patient clinical information.
R-Bay is utilising the latest version of KODAK CARESTREAM PACS that offers optional integrated applications such as image fusion and orthopedic surgical templating in addition to native 3-D imaging and advanced cardiac features. The built-in dynamic streaming capabilities make advanced functionality readily available to authorised users by allowing clinicians to review the first images in an exam while the rest of the study is being transmitted. In addition, the licensing structure sets pricing for features and functionality based on the number of concurrent users. This provides increased flexibility since users can access desired tools on any remote workstation, while adding affordability since institutions pay for the number of concurrent users and not for the number of workstations where the features can be employed.
Carestream Health, an independent company, has licensed the KODAK brand for use with its own brands—such as CARESTREAM, DIRECTVIEW and DRYVIEW—across its portfolio of leading-edge medical imaging and healthcare IT products.

More on the subject:
More on companies: