Enjoy the games Enjoy the games — in the best of health in the best of health
To make sure that for athletes and officials the Beijing 2008 Olympic Games will not come to a premature end, digital medical and dental imaging systems from Carestream Health, Inc. are available to diagnose and treat any health concerns.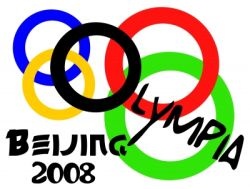 Healthcare professionals at the Olympic Village Polyclinic in Beijing, China, will use digital medical and dental imaging systems from Carestream Health, Inc., to diagnose injuries and treat health concerns of athletes and officials during the Summer Olympic Games.
Carestream Health, formerly Eastman Kodak Company's Health Group, is supporting the Polyclinic as part of Kodak's sponsorship of the Beijing Olympic Games. Carestream Health's systems installed at the Polyclinic—the primary medical facility for participating athletes and officials—are integral to providing comprehensive medical care for life- and career-threatening injuries, including facial-dental trauma, as well as common ailments.
Rapid treatment is essential for a quick recovery from sports injuries. In some cases, technology could make the difference in an athlete being able to compete instead of having to withdraw from the Olympic Games.
Carestream Health's products will be used by radiologists, radiographers and dental professionals to treat patients, and will remain at the Polyclinic through the Paralympic Games that begin in September. Carestream Health will have specialists and applications consultants on-site at the Polyclinic to support these healthcare professionals during the hours of operation.
The products the company is providing include:
- Two KODAK DIRECTVIEW DR 9500 Systems that feature exceptional mobility and operational flexibility for capturing patient medical images;
- Five compact KODAK DIRECTVIEW DR 3500 Systems that deliver the functionality and convenience required by orthopedic specialists and other physicians;
- The company's top-of-the-line computed radiography (CR) product—the KODAK DIRECTVIEW CR 975 System—that delivers exceptional image quality;
- A KODAK Point-of-Care CR-ITX 550 System for the China market that combines a powerful CR reader and a transportable x-ray unit in a single, self-contained package;
- CARESTREAM RIS (radiology information system) for managing the diagnostic exam process, and enabling fast and efficient storage, distribution and on-demand retrieval of a patient's entire radiology record;
- CARESTREAM PACS (picture archiving and communications system) for secure and immediate viewing of web-based, digital medical images and critical healthcare information by physicians and radiologists;
- CARESTREAM Enterprise Information Management that enables intelligent, enterprise-wide management of imaging studies and other applications archived on a variety of storage systems; and
- Three KODAK DRYVIEW 6800 Laser Imagers that provide high-speed, high-resolution medical image output for general radiography and digital mammography applications.
Carestream Health also is providing a compact KODAK DIRECTVIEW DR 3500 System for use at a satellite hospital in Beijing. The DR 3500 system will be networked with the RIS-PACS located at the Polyclinic so that images can be shared electronically via the Internet with collaborating medical professionals.
KODAK Digital Dental Equipment
Dentists and their assistants will use digital imaging systems and film for intraoral and extraoral dental exams from Carestream Health. Polyclinics are a primary source of dental care during the Olympic Games for participating athletes from all over the world.
Intraoral examinations will be conducted using KODAK RVG 6000 Digital Radiography Systems that capture and display intra-oral x-ray images. The images are available instantly on diagnostic workstations to assist dentists in diagnosis and treatment planning. In addition, the improved design of the KODAK 2200 Intraoral X-Ray System facilitates the capture of images from sensor or film technology while minimizing radiation exposure, enabling the dental team to diagnose problems arising with teeth—including injuries, toothache, cavities or lost fillings.
For extraoral examinations, the company's KODAK 8000C Digital Panoramic System will produce radiographs with a larger viewing area, including a patient's face, jaw and throat area. Dentists can use this system to diagnose injuries that may involve bone or a series of teeth, such as trauma that may have resulted from jaw fractures or dislocation.
Dental images will be stored on the PACS and shared with radiologists in case of heavy facial traumas requiring additional consultation. Carestream Health's on-site dental imaging systems will be powered by software, which enables remote diagnosis and medical image sharing with off-site or remote hospitals.
More on the subject:
More on companies: