Article • Dutch healthcare
Divisions need revisions
Dutch healthcare is internationally viewed as high level. However, the cost of care continues to rise, despite all the cuts.
Report: Madeleine van de Wouw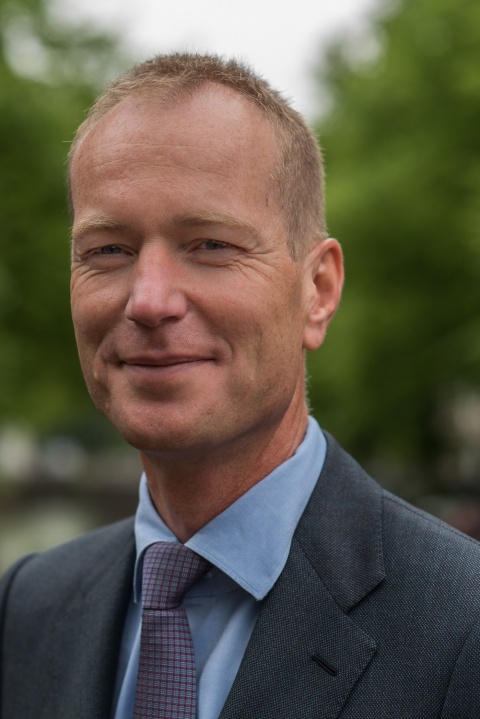 Additionally, both health consumers and healthcare professionals in the Netherlands experience a lack of focus on patients and cooperation in healthcare. The cause: divisions that exist in the Dutch healthcare system. It is time for a 'Next Level in Healthcare'.
The divisions are the barriers between and within health institutions, healthcare providers, health insurers and the government. To gain insight into these divisions, research agency SIRM, under the initiative of the Association of Innovative Medicines, Pharmaceutical Committee of AmCham and Enterprise organisation VNO-NCW, performed an investigation. The results were presented in December to all parties and politicians involved.
Not really new
'Divisions are not new,' says Jan Peter Heida, partner and consultant of research firm SIRM, which noted three types of divisions/partitions:
Financial divisions, created by the spending of healthcare providers and health insurers, which are determined within different legal frameworks. Healthcare for most patient groups is paid via one or more of these budgets. Siphoning money from, for example, hospital to primary care proves to be difficult.
Regulation. Divisions are organised by type of care and type of insurance. This compartmentalised legislation leads to undesirable effects. For instance, exempt from VAT makes it less attractive for hospitals to hire specific services (cleaning, accounting).
Practical divisions, which are mainly maintained by the power of habits and cultural barriers between categories of healthcare providers, for instance between general hospitals and university medical centres and between specialties.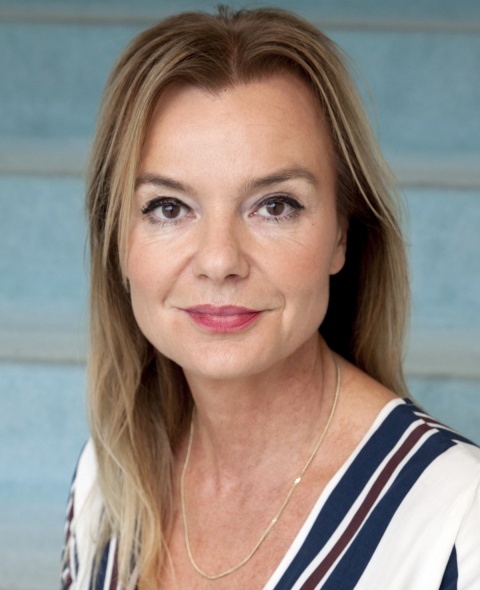 Islands in care
'Especially thinking in islands is a problem,' says Merit Boersma, head of communications of the Association of Innovative Medicines. 'The compensation now depends on the practitioner, while funding should actually follow the patient and his treatment.
The collaboration between, and even within, hospitals should improve because it's a finding that doctors from different medical disciplines are having trouble communicating with each other.
Specialists will have to align their treatments so that patients do not always have to tell the same story and double treatments, examinations etc. can be avoided. It is even more difficult when different parties, such as a general practitioner and a medical specialist have to coordinate the best care for this patient. For instance, it can be much more pleasant for the patient and cheaper for the healthcare system to receive chemotherapy at home and have a consultation via e-health, than having to go to hospital each time. But because the hospital cannot bill this to the healthcare provider, this is not happening, or at least too few.'
Also in prescribing medication there is a lot to win.
Boersma: 'Health insurers reimburse expensive drugs or treatments only if they are prescribed by a university hospital, but not when prescribed by a regional hospital or doctor,' Boersma explains.
'A good example: the drugs for schizophrenia,' Heida adds. 'In mental healthcare pills are prescribed. When patients forget to take them they may end up institutionalised. There is also the "depot medication", wherein the drug is delivered subcutaneously, so that forgetting is impossible and ending up in a hospital will not be necessary. However, only the pills are reimbursed. They seem initially cheaper, but depot medication is eventually definitely more cost effective.'
Breaking the practical barriers, which often have to do with the culture of care, is a crucial first step towards being effectively patient-oriented.

Jan Peter Heida
'Lunatics in care'
Within healthcare there are already great examples of breaking down barriers: such as the birth centres, the ParinksonNet and chance@home. All these local initiatives aim to link the care islands to one another and to focus on the patient. National rollout of these initiatives proves difficult because they are not reimbursed. 'These "lunatics in care", we call entrepreneurs simply must have the opportunity to care future-oriented' said Hans de Boer, chairman VNO-NCW in presenting the report.
What needs to be done?
There are many causes and reasons why the barriers and islands are held in position,' Heida points out. 'Breaking the practical barriers, which often have to do with the culture of care, is a crucial first step towards being effectively patient-oriented. A shift in care and re-organisation of this "living on an island" culture is needed – from current supply-driven care to targeted group care. We will also need financial incentives to change, as well as space for entrepreneurship.'
Boersma adds: 'The way our healthcare is set up is typically Dutch: GPs act as gatekeepers for referrals and treatments in hospitals. And the healthcare insurance companies monitor the quality and purchase of healthcare.' He also agrees that pharmaceutical companies play a role in Next Level healthcare.
'In total, the central government spends about €70 billion a year on healthcare. Of this, €5 billion goes on medicines from which five percent is destined for the more expensive drugs. We are constantly look for better ways to deliver the best medication to the patient, while keeping healthcare sustainable affordable.
'For example, we are working on a money-back system for the hospital in case the patient does not have a benefit of the prescribed medicine. And we work with hospitals and others to gather data so that we can know when a drug for a patient is effective.'
The future
According to the report, there is no need to overhaul the current system immediately. Within the existing system a lot already can and needs to be achieved. Not least because the study shows that patients suffer more from the lack of cooperation over healthcare thinking.
By tearing down the divisions and not dwelling on islands, the quality and accessibility of healthcare in the Netherlands remains high and, above all affordable, with the potential to achieve a saving of over €1.5 billion over the next four years. Here lies a task for the government; collaborations, and shifts of budgets should be enabled from politics within the current system, possibly with an adjustment of legislations.
Therefore the report and recommendations are also extended to the next government with the call to trigger the removal of barriers, so that Next Level Healthcare can be for real.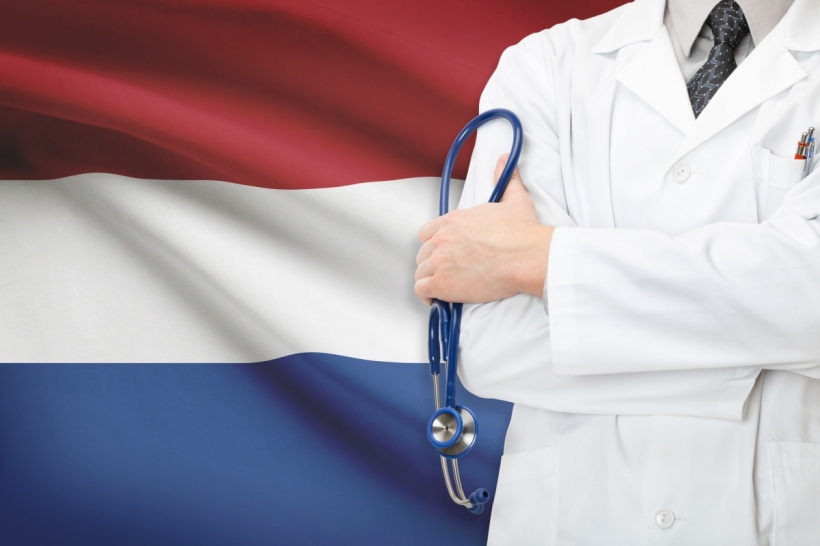 Niyazz, Shutterstock
About the SIRM research:
The overview of advances in care and possible solutions (tilting agenda) set by SIRM based on fifteen interviews and own project experiences.The three species found all three divisions are on five levels.
Intermediate results of this study were discussed with a number of healthcare administrators, officials of Health and the Ministry of Finance and a group of health economists.
Results from more than 60 local initiatives and studies translated for the Netherlands SIRM lead to the conclusion about potential savings.
In December, reporting was offered to Hans de Boer of VNO-NCW.
Kantar TNS did an additional study (care monitor), in addition to the SIRM study.
1,430 people (18+), representative of the community, were invited to participate in this study. 943 Dutch finally filled in the questionnaire.
351 healthcare professionals (148 doctors, 58 pharmacists and 145 medical specialists) completed the questionnaire
For this study the CAWI (Computer Assisted Web Interviewing) method was used.
The average questionnaire completion time was 12 minutes.
The questionnaire for both groups was largely similar. A single question was asked only to healthcare professionals.
The fieldwork ran from 21 February 2016.
Some results
Compared to the past, 70% of healthcare consumers believe that care has become less patient-centred. Among caregivers that percentage was 44%.
45% of consumers see care co-operation worse than before (56% think it better) against 20% of caregivers (80% consider it better now).
Both healthcare professionals and healthcare consumers identify the fact that the problem is that healthcare professionals are thinking about too many islands.
More than three quarters of care consumers find it very important, or essential, that something is done to improve collaboration between healthcare providers and healthcare professionals.